Kelly's Land & Sea Tours in Anegada will be an exciting excursion when you arrive for the day at the main anchorage aboard your luxury charter yacht.
Your crew can make all the arrangements and Kelly and his crew will pick you up from the dinghy dock or right from your yacht at anchor. His boats are fast and gets you to your exciting stops fast. Speed along in very shallow water along the coast of Anegada, which is a very flat coral atoll.
One of the most popular stops is Conch Island on a far end of the long island. Here you can swim in and take selfies with all the conch which is rested here after the delicious meat is removed. Hermit crabs often occupy empty conch shells and makes for fun watching them peak their claws out. Lobster diving is of course exciting and fun, especially if your mouth is already watering imagining them on the grill for lunch.
You will be able to snorkel around and inspect the conch shells, see a flamboyance of flamingos (yeah, I had to look up a group of flamingos, lol) and do a little fishing along the way.
Note: All photos are courtesy of #Anegadaseatour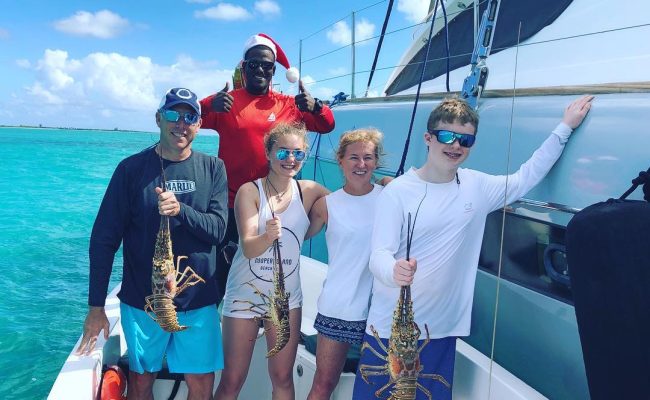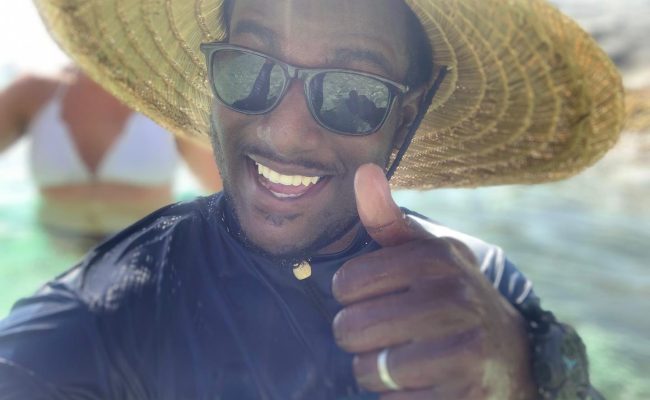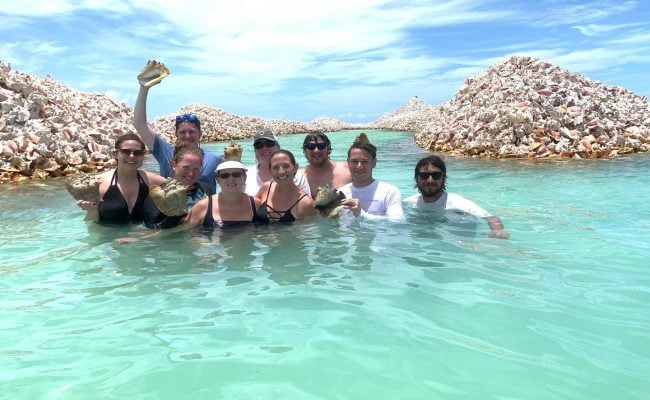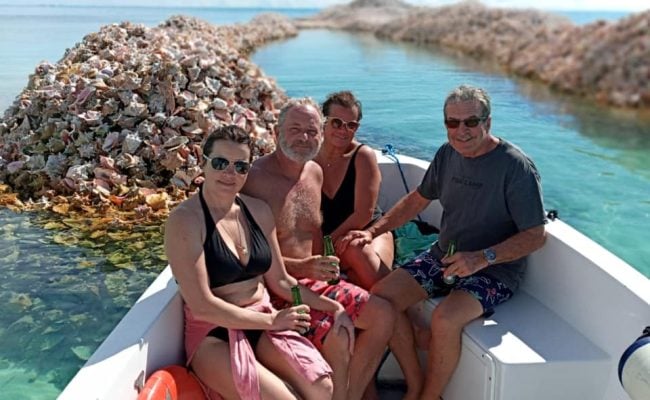 What Happy Epic Guests say:
"We recently visited Anegada with our charter boat and our captain highly recommended a tour with Kelly. Kelly's tour exceeded our expectations and is something we would recommended to anyone visiting Anegada. First off, Kelly is a genuine, kind, and adventurous individual who always made sure we were having a fantastic time. We were able to visit remote locations off the shallow shores of Anegada, which as our captain pointed out, is very difficult to navigate with a dinghy if you don't know the area well. Kelly led us to three gorgeous snorkel destinations that not many get to visit. We also had the chance to visit "conch island" which was unlike anything we had ever seen. It was there that he gave us a short history lesson as well as a lesson on how to properly crack open a conch. We also had the chance to see a flock of flamingoes and Kelly was able to get us close enough to see and take pictures of them. We can't thank Kelly enough for an experience we will remember forever. If you have the chance to do anything in Anegada, take this tour! Thank you for such a great experience, we'll (hopefully) be back!"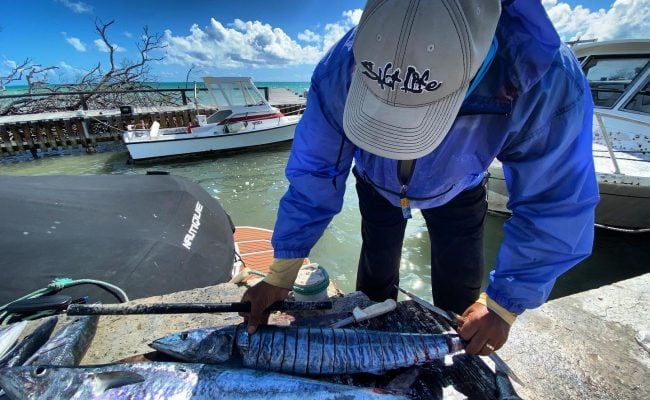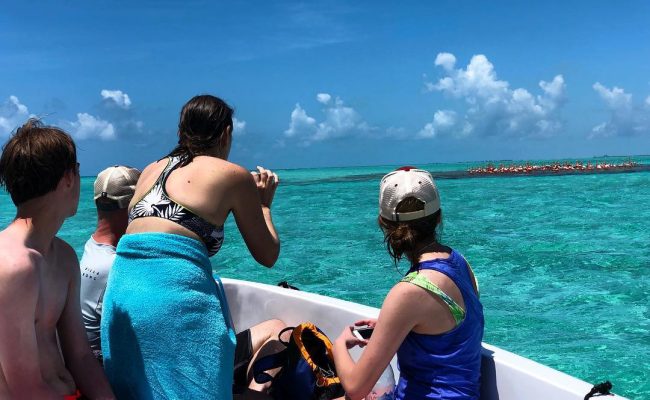 Kelly's Land & Sea Tours in Anegada offers Half day and Full day tours. Your Epic Yacht Charter crew will contact him and book your tour at least 3 days before your arrival in Anegada.
Boats ranging from 18 – 26ft with 3 crew members will take good care of you. His rates are very reasonable:
Snorkeling Excursion & Sightsee 1-2hrs
Half day 3-4hrs
Sea Tour- Visit The Famous Conch Island, plus snorkel at the Horseshoe Reef known to be the best snorkel in the BVI, Lobster Hunt & Dive for Conch to be showed how they are cleaned.
Full day 6-8hrs
Sea Tour- with option to pull to a private beach to grill catches, drinks, music and a place to feel as if your on a private island or even stranded one.
4 persons & More
Snorkeling Excursion – $50 per person w/drinks
Half Day – $75 per person w/drinks on board
Full Day – $125 per person w/complimentary lunch
4 persons & under rate: $150(2hr)/$350HD/$500FD
Kelly will accept Credit Card/ Cash preferred/PayPal. What to bring: camera, towels, shades, sunscreen, hat, & snorkel gear.
Find them on Facebook.com and Instagram
To learn more please contact the friendly & knowledgeable team at Epic Yacht Charters to get onboard a luxury Sailing or Power charter catamaran. Your Private Water Taxi or Tours can be arranged.
Contact Us NOW for availability and a personalized quote!  While our service is priceless, it is always complimentary.
Email us: [email protected] Call us: (954) 543 1270 or LiveChat with us on our website and ask as many questions as you want. Thank you and wishing you Epic Adventures from Team Epic!