5 Things to Know Before Booking Your Crewed Yacht Charter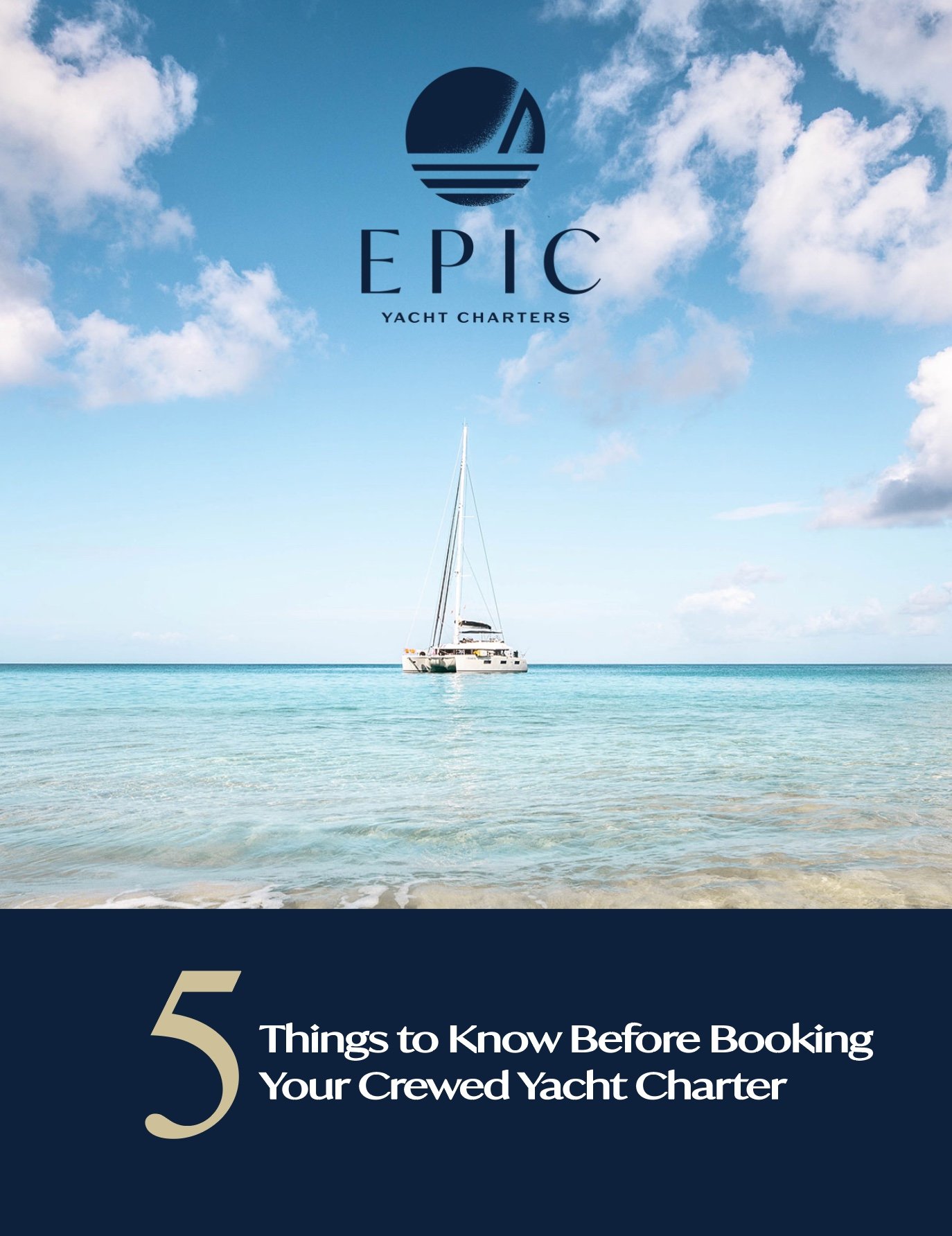 Prepare for your Charter Yacht Vacation – download our guide and get informed about the five most important things you need to know!
Please fill out the form below with your name and email. You will get the PDF delivered immediately and added to our monthly newsletter, which delivers boat specials, new crew information, and generally helpful info!
Questions about vacationing in the Caribbean or the Bahamas? Call us. We are here to help make your trip EPIC!
Michelle Heyns
Epic Yacht Charters
+1 (954) 543-1270
There are a few things not to be missed. Take a look at our favorite anchorages, restaurants, beach bars and shore excursions.
Having a hard time visualizing your crewed yacht vacation? Take a look at a sample itinerary to get the ideas flowing and plan your trip.