4 Progammes – one purpose:
Ensure Preservation and Sustainability of our marine resources in the British Virgin Islands. The 4 Key Programmes are:
The BVI Sea Turtle program
Coral Restoration
Sustainable Cruising and Yachting
Ridge to Reef
"Our strategy is to develop specific programmes that each have a positive impact on our marine resources.
​Ultimately, we aim to ensure these programmes are financially sustainable to ensure ARK continues to benefit the local community for many years to come."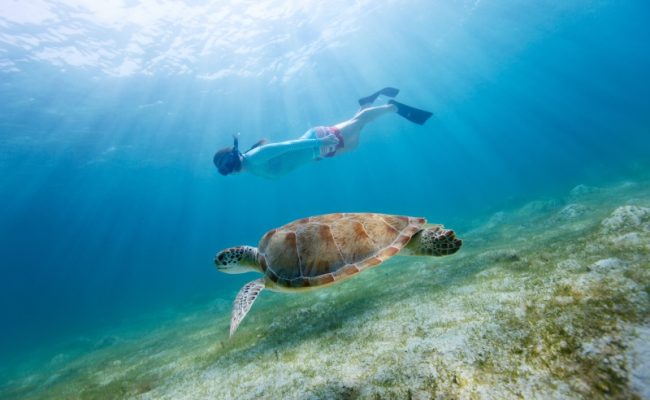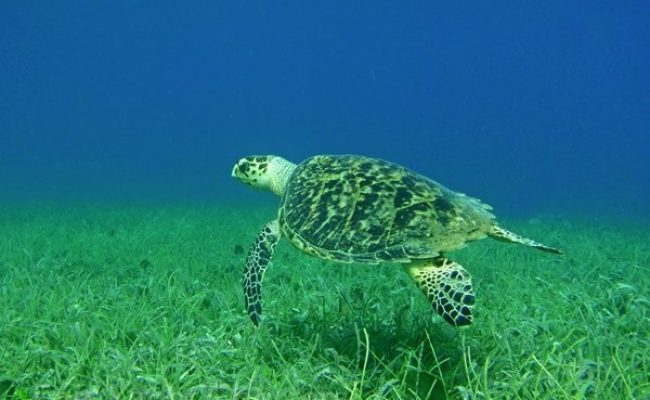 The BVI Sea Turtle Programme has been around since the Conservation & Fisheries Department (CFD) was first established in the early 1980's. The programme was initially based on CFD staff patrolling known nesting beaches but limited to the retrospective assessment of tracks and other signs of egg laying following the departure of a female turtle. In 1986, the BVI joined the Wider Caribbean Sea Turtle Conservation Network (WIDECAST), which provided training in sea turtle biology and management to the VI Government's biologists. With WIDECAST, CFD and other non-governmental stakeholders developed a national sea turtle recovery action plan (STRAP) that gave impetus to comprehensive habitat surveys, public awareness and data collection efforts in partnership with local fishermen which led to revised legislation.
By the late 1990's, CFD's monitoring efforts included a nesting leatherback tagging programme. This programme identified the nesting leatherback (locally known as a Trunk") population had declined to less than ten trunks per season in contrast to the days when up to six trunks nested per night during the 1920's. However, by 2001 the nesting activity had significantly increased.
In 2001, the UK Government commissioned a three-year project to address critical gaps in the knowledge of marine turtle populations found in the UK Overseas Territories. The project,  Turtles of the Caribbean Overseas Territories, known as TCOT, was launched in November 2001 and assessed the status and exploitation of the marine turtle populations found in the six Caribbean UK Territories.
Over a three year period and funding from the UK, CFD staff was further trained in turtle biology, conservation, monitoring and research techniques. Research included nesting beach and foraging site monitoring, genetic stock analysis, turtle tagging, socio-economic surveys, as well as volunteer programmes involving dive operators and tourists. Subsequently, this project brought a new dimension to turtle monitoring in the BVI.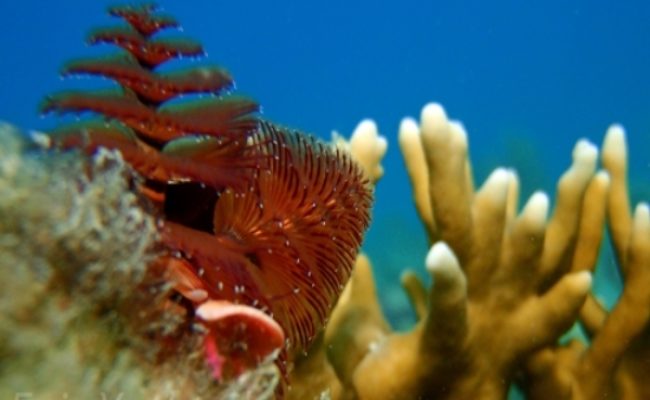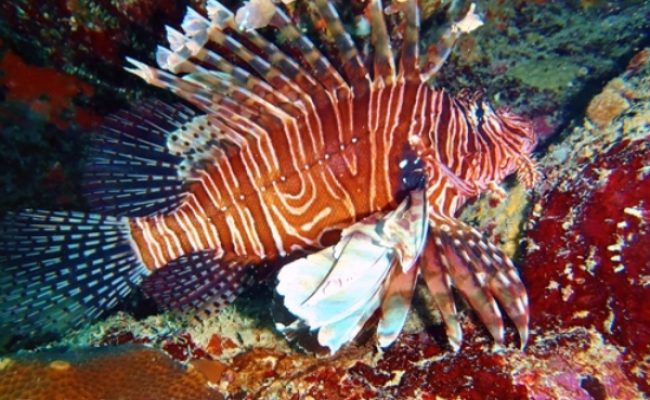 Caribbean coral reefs have declined up to 80% over the past 50 years. Locally, loss of coral is evident as some dive and snorkel sites are no longer visited because the reefs are simply dead and there is nothing left to see. Additionally, degraded reefs do not provide for healthy fishery resources or coastal protection. While education and changes in legislation to reduce human impacts on coral reefs are needed and those impacts resulting from climate change (such as coral bleaching) may be difficult to control, innovative advances in research have shown the introduction of 'coral nurseries' are a viable effort to enhance degraded coral reef ecosystems.
A coral nursery is similar to a plant nursery. Small broken coral fragments (usually caused by anchor damage or high wave energy) are placed in a nursery and carefully maintained to keep algae and predators from killing the coral. Once corals (specifically elkhorn and staghorn species of coral) develop branches, these branches can be clipped to start a new colony within the nursery. Eventually, one coral fragment can be propagated into 1000 corals over a short period of time based on the high growth rate of elkhorn and staghorn corals. These corals can then be transplanted in areas that are a low risk from anchor damage or sedimentation.
​We currently have two active coral nurseries but planning to add a few more nurseries to help kick-start coral growth on the BVI Art Reef project.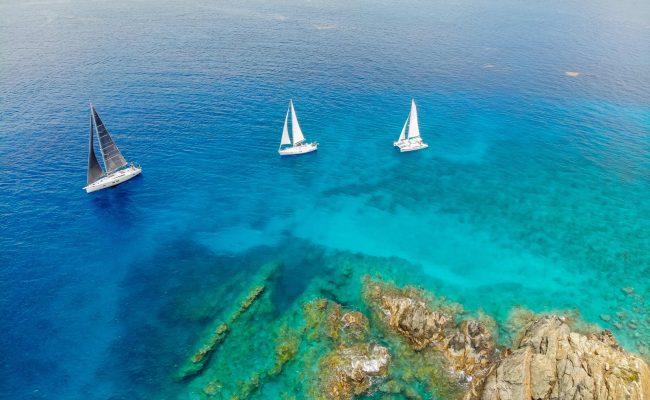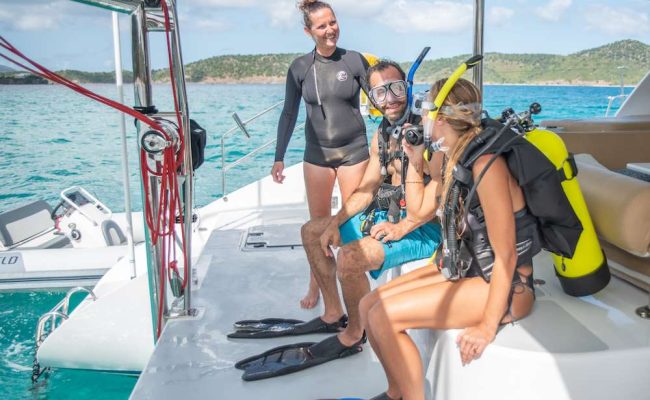 According to the World Atlas of Coral Reefs, the BVI has the highest concentration of charter yachts in the world
(Spalding, et al., 2001).  There has been a 150% increase in bareboats and over a 300% increase in crewed yachts since the 1980's. This doesn't include the increase in foreign registered yachts that overnight in the BVI, many of which are considered 'mega-yachts' that reach lengths well over 24 metres (79 ft).
With an increase in the number of yachts in the Territory comes the potential of increased impacts on  marine and coastal environments. Impacts such as anchor damage and groundings on fragile coral reefs are already issues we are facing (see article below). There are also issues with water quality and increased waste but these are only a few of a long list of issues that can come with increased numbers of boats.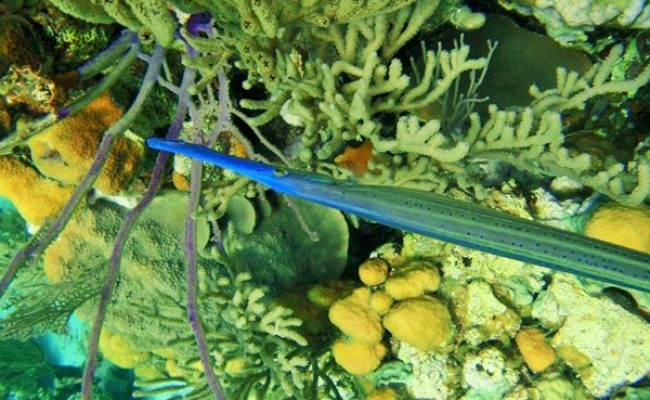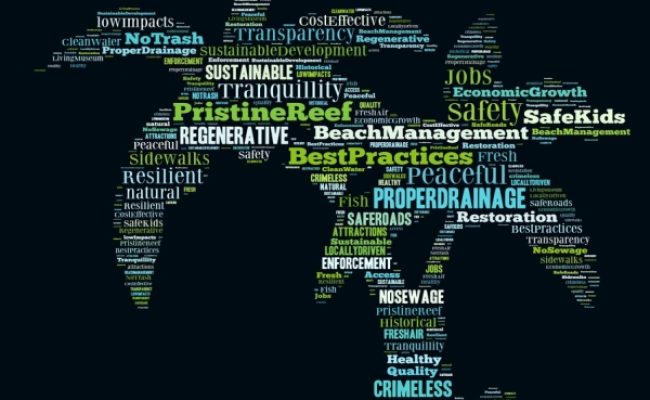 The 'ridge to reef" concept is a holistic approach that takes into consideration all the environments from the top of a mountain down past the shoreline to the coral reefs fronting the land. It encompasses the multi-dimensional environmental, socio-cultural and economic characteristics of communities existing within a geographically shared area, a 'watershed'.
To learn more please contact the friendly & knowledgeable team at Epic Yacht Charters to get onboard a luxury Sailing or Power charter catamaran. Your Private Water Taxi or Tours can be arranged.
Contact Us NOW for availability and a personalized quote!  While our service is priceless, it is always complimentary.
Email us: [email protected] Call us: (954) 543 1270 or LiveChat with us on our website and ask as many questions as you want. Thank you and wishing you Epic Adventures from Team Epic!