With the latest Corona Virus scare, we are realizing how different you vacation can be with people you know vs thousands of strangers.
When you choose your next exciting trip, nothing compares to that of a 5-Star vacation in a dream destination. After arriving at a popular island resort or that much talked and advertised Cruise to break away from a busy lifestyle, you may realize that they are not the only rest and relaxation options available.
On that Cruise of a lifetime, you may be content with crowded decks, pre-set itineraries, and exorbitant bar tabs. Consider the Epic Yacht Charters options and discover your best vacation ever aboard an all-inclusive Crewed Charter Yacht. We have various types of vessels with professional crew to choose from within your budget. With a private en-suite cabin and first-class onboard service from your personal captain and gourmet chef, charter parties of up to 10 guests* can enjoy ultimate fun and freedom on the water. *Few yachts can accommodate more than 10 guests.
A Crewed charter is a one of a kind experience that is both all-inclusive and private for you and your family or a group of friends/colleges. Choose from various exquisite vacation destinations in the Caribbean, select your stylish yacht from a large fleet of state-of-the-art sail and power catamarans or motor or sailing yachts according to your dates and budget. Unlike large cruise ships, you choose the starting and end dates, discuss your itinerary preferences with the Captain and submit your dietary preferences to the Chef prior to your arrival.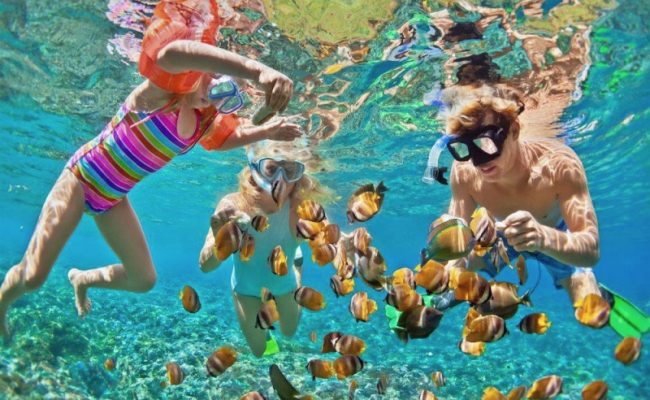 Lets look at a few fundamental differences between your dream vacation aboard a Cruise Ship vs a Crewed Yacht Charter:
Average capacity:
Cruise Ship – 3000+, Charter Yacht 6 – 10
Would you rather stand in line for events, drinks, dinner and bumping into people in the pool?
Schedule:
Cruise Ship – Fixed, Charter Yacht – Very flexible
Some times you have only limited time to sightsee and pay for excursions. "Back to the ship!"
Service:
You have to follow the crowd on a Cruise Ship, but you have a private chef serving you at a pre-arranged time and crew to take you ashore and do water-sport activities when you choose to.
Shore Access:
Stand in line to exit the Cruise Ship or take a lifeboat ferry ashore, where the Charter Yacht can reach inshore and anchor near the beaches and attractions for you to swim ashore.
Approximate Cost:
Consider 7 nights, 8 guests in 4 queen cabins accommodation, all meals including appetizers, all beverages including liquor and beer, motorized water-sports and Scuba Diving*, water transport ashore and lots of privacy! *Some yachts include Scuba diving for certified divers or courses are available.
On a fully Crewed Charter Yacht you can have all of this for only $2,500* per person and you can pay up-to the same amount per person aboard a Cruise Ship, depending when and where you cruise.
*Some Charter Yachts are bigger and will be more expensive.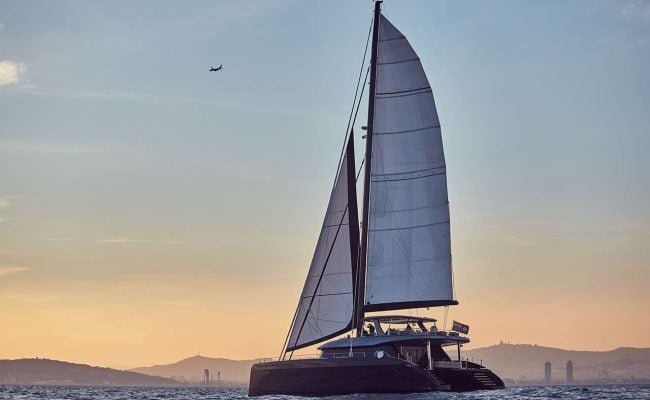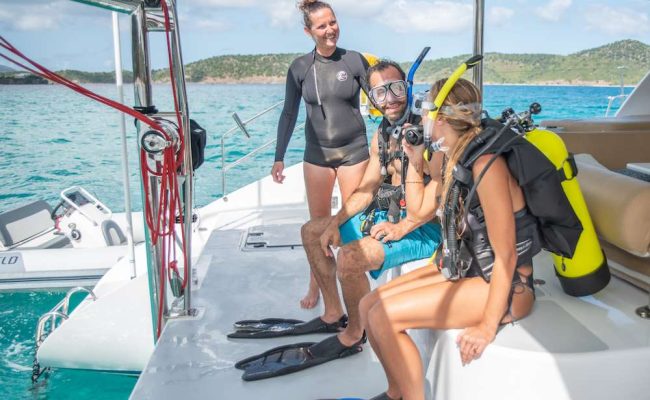 To learn more please contact the friendly & knowledgeable team at Epic Yacht Charters to get onboard a luxury Sailing or Power charter catamaran. Your Private Water Taxi or Tours can be arranged.
Contact Us NOW for availability and a personalized quote!  While our service is priceless, it is always complimentary.
Email us: [email protected] Call us: (954) 543 1270 or LiveChat with us on our website and ask as many questions as you want. Thank you and wishing you Epic Adventures from Team Epic!