BOOK A CREWED YACHT CHARTER IN THE CARIBBEAN OR BAHAMAS
With over 300 charter weeks and 12+ years of experience as crew and charter chefs, our Epic Team is well-equipped to guide you on a journey. This assistance will lead to the trip of a lifetime aboard a luxury yacht in the Virgin Islands, the Grenadines, the Bahamas, the St. Martin area, and the Mediterranean. They know every anchorage, every activity spot, every secret sunset viewing beach, and every yacht/crew in the area. Our team of specialists understands firsthand the importance of creating a perfect match between our clients and their ideal vacation yacht and crew.
We hope you'll find all the information you need to help guide you through the crewed yacht charter process.
We are very committed to providing you with a high level of service. Please feel free to connect using live chat (active below), email, or by phone directly. Our Epic Team is happy to answer any questions you may have about crafting the perfect Caribbean sailing vacation.
Extensive Yacht Inventory
Epic Yacht Charters offers a wide selection of luxury crewed yachts available for charters in the Virgin Islands, other Caribbean destinations, the Bahamas and the Mediterranean.
A crewed yacht charter provides guests with the vacation of their dreams, moving from island to island onboard a luxury yacht while every need is met by a professional captain and private chef.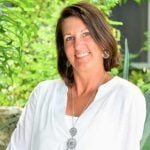 It's simple – there are no additional costs to you! A good broker will remove all stress and hassles from planning your yacht charter trip. Our expert advice can turn the best vacation into an EPIC journey.