starting at
$27,000/week
British Virgin Islands
54 ft Sailing catamaran
Accommodates up to 10
5 Queen ensuite cabins + 1 twin
Ideal for 10 people
ADD ASTRA is a 54ft Bali spectacular model of luxury and stylish design inside.
Aboard ADD ASTRA, there are 5 queen staterooms and 1 twin cabin for guests that all include ensuite bathrooms with walk-in showers. All cabins have individually controlled air-conditioning for the comfort of each cabin. Beautiful natural lighting and great use of space make these suites extremely comfortable and elegant. This cruising catamaran is great for 10 guests or large families. **Crew is flexible to move if twins are needed.
The upper deck fly-bridge has lounging and seating with 360° views. There is also a forward cockpit and lounge and dining area. The main deck has a bright and airy main salon (fully air-conditioned) and the galley has direct access to the forward cockpit lounge area. Your crew will take care of your every need and you will enjoy ADD ASTRA with friends in the Caribbean.
*For Rates, see the PRICING Tab below – Holiday weeks may differ, please enquire!
Your Crew
CAPTAIN GRANT & CHEF/MATE ULRIKA
Born and raised in Durban, on the east coast of South Africa, Grant lived around the water and mountains experiencing all aspects of the outdoors while growing up. Family vacations and weekends were spent taking part in water sports, fishing, and riding off-road motorcycles. After finishing college he started a career in sales for Land Rover & Jaguar. While the company car was a great perk, he soon realized that he longed for the outdoors.
Looking for opportunity elsewhere, he gravitated towards yachting. Having a strong background in water sports and boats he found no difficulty adapting to that new lifestyle which began in the South of France working on super yachts. He then made the move to the BVI to work on catamarans and realized that the interactions with guests and being a part of something bigger, someone's happiness and memorable moments were really what drove him.
Outside of yachting, Grant's other passions are kitesurfing, water skiing, wakeboarding, fishing, and golf. He looks forward to sharing those activities and stories with guests.
Ulrika was born in the northern part of Finland. As a child, she would often go sailing with a family friend and was always fascinated by the sea. Every summer Ulrika spent months in the Swedish archipelago at her grandmother's villa. Her grandmother grew everything herself: a variety of different food crops, vegetables, herbs, fruit, and berries. Her grandmother hosted countless beautiful family feasts that brought the whole family together. This experience built the foundation for Ulrika's interest in food and cooking at a young age.
While Ulrika was in high school, she went on an exchange year in Thailand where she spent the year living with the locals and learning about the culture and the language. During her time in Thailand, she also fell in love with the local cuisine. Ulrika soon realized how much she loved traveling and exploring new places, cultures, and cuisines.
A few years later she got accepted into one of the world's top-ranking art universities in Helsinki, Finland to study product design. During these years she would often find herself catering for events, exhibitions, and vernissages and always dreaming of and planning the next adventure. She moved to Stockholm and ended up working in tech for some years. She longed for a change and decided to pick up her sailing skills and took a sailing course in Tenerife. After rediscovering her childhood dreams of sailing and falling in love with the sea all over again she decided to take a close friend's advice and combine her love for the sea and cooking.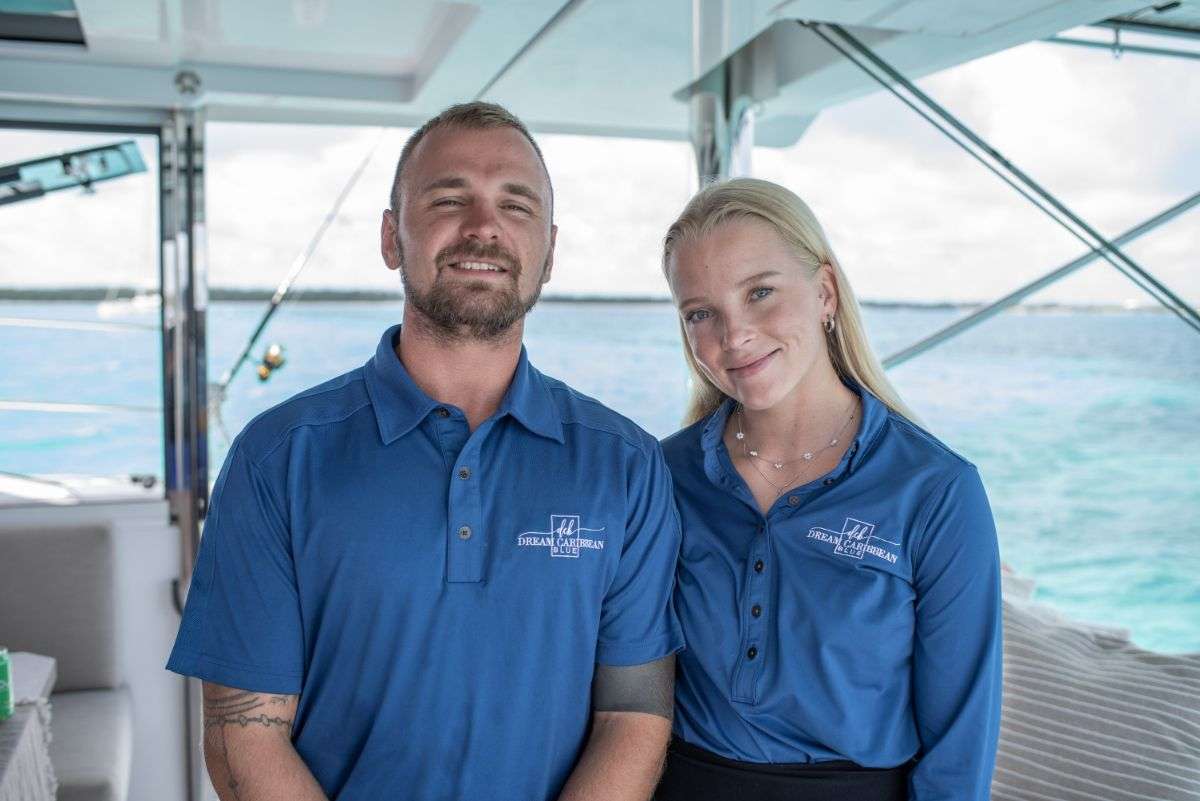 Cuisine
BREAKFAST

Good morning sandwich – Toasted bread, avocado, arugula, tomato, poached egg, parmigiano
Eggs Benedict – Toasted bread, avocado, crispy bacon, hollandaise
Turkish eggs on toast – Toasts, garlic yogurt sauce, poached egg, spicy tomato oil
Bagel breakfast board to share – Bagels, cream cheese, smoked salmon, radishes, red onions, capers, lemon, fried/ poached eggs
Hash brown waffles – Bacon, cheese, fried eggs
omelette Française – Creamy french style omelet
Italian style tomato sugo – Tomato sauce, onions, garlic, aspargus, feta cheese, eggs
Crêpes à la vanille – White chocolate. almonds, fresh berries
Banana pancakes – Bananas, eggs, maple syrup, peanut butter
Cinnamon french toasts – Whipped cream, apple cardamom jam, maple syrup

LUNCH

Chicken Cobb salad – Romaine, red onion, avocado, cherry tomatoes, avocado, blue cheese, croutons, dressing

Chicken piccata spaghetti – Chicken, yellow onion, cream

Seared tuna couscous – Chives, lemon, avocado, pomegranate, pistachios

Pulled pork burgers – Caramelized onions, tomatoes, lettuce, dressing, fries

Shanghai tacos – Spicy tofu shrimp, bean sprouts, cucumber, chili, lime, spicy mayo

Sandwich break – Rustic bread, garlic butter shrimp, arugula, tomatoes

Thai style chicken wraps – Cabbage, pickled spicy cucumber, cashew, lime, chili. Served with a noodle salad

DINNER

Tomato Caprese – tomatoes, mozzarella, basil oil fresh bread
Creamy shrimp linguine – cream, white wine, onion, parmigiana
Halloumi fries – porgranate, parsley, garlic dip
Greek style meatballs, potatoes with dips – pork/ beef, feta cheese, tzatziki, hummus, baba ganoush, fresh herbs
Asian style cheese bites – cream cheese, goat cheese, sesame seeds, wasabi nuts, chives, soy sauce
Spicy sushi stacks – marinated tuna, sushi rice, avocado, edamame, pickled red onion, spicy mayo
Creamy cauliflower soup – herb oil, parmigiana crisps. fresh bread
Seared steak & sweet potato puree – garlic butter, chimichurri
Cheesy potato pizza bites – cream cheese, burnt butter, chives, fish roe
Seafood risotto – mussels, shrimp, scallops, tomato, lemon, parmigiana

DESSERT

Mille Feuille – mascarpone, whipped cream, fresh berries

Panna cotta – caramel sauce, sea salt, mint

Grilled pineapples – coconut rum cream

Citrus sorbet – caramel sauce and biscotti

Passion pavlova – meringue, passion fruit cream