Barefeet Retreat - Catamaran
Large and Luxurious
57 ft sailing catamaran
Accommodates up to 10
5 Queen ensuite cabins
Ideal for groups
From $32,700/week
Make an Inquiry
Are You Ready to Start Your Journey?
I am happy to assist you in your search. Please call or email me.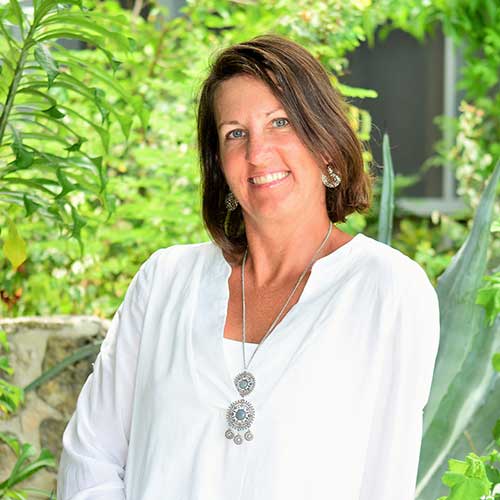 Michelle Heyns
+1 (954) 543-1270
[email protected]
Make an inquiry
Print this page
Please click to
. This might take up to 20 seconds.
Download PDF
Please click to

. This might take up to 20 seconds.
Where luxury meets adventure! Introducing BAREFEET RETREAT, the latest Royal 57 catamaran.
Indulge in the crystal clear waters of the Virgin Islands on this ultra-spacious sailing catamaran. BAREFEET RETREAT features a flybridge that has 360˚ocean views. The flybridge sports a fully functioning bar and easy access to several sun pads to soak up the Caribbean sun.
Barefeet retreat accommodates up to 10 guests in 5 luxury queen cabins each with its own ensuite bathrooms. All guest cabins are fully air-conditioned for guests' comfort. BAREFEET RETREAT has a galley-up layout with all the modern amenities needed for the ultimate family and friend vacation. She has full stainless steel side rails making her the preferred boat for kids onboard.
For Rates, see PRICING Tab below – Holiday weeks may differ, please enquire!
The specifics
Pricing
Availability
Crew
Cuisine
Amenities
Reviews
Videos
Scuba
| Season | 2 Pax | 3 Pax | 4 Pax | 5 Pax | 6 Pax | 7 Pax | 8 Pax | 9 Pax | 10 Pax |
| --- | --- | --- | --- | --- | --- | --- | --- | --- | --- |
| Summer 2021 | $32,700 | $33,300 | $33,900 | $34,500 | $35,100 | $35,700 | $36,300 | $36,900 | $37,500 |
| Winter 2021 to 2022 | $32,700 | $33,300 | $33,900 | $34,500 | $35,100 | $35,700 | $36,300 | $36,900 | $37,500 |
| Summer 2022 | $32,700 | $33,300 | $33,900 | $34,500 | $35,100 | $35,700 | $36,300 | $36,900 | $37,500 |
| Winter 2022 to 2023 | $32,700 | $33,300 | $33,900 | $34,500 | $35,100 | $35,700 | $36,300 | $36,900 | $37,500 |
Holiday offers
Please note that Holiday rates are subject to change.
Christmas week: $42,000
New Year week: $45,000
PRICE INCLUDES:
Use of the yacht with our Professional Captain and Chef and additional crew
All Onboard Meals – Breakfast, Lunch, Appetizer, Dinner, and Dessert
Snacks – Fresh Fruit, Popcorn, Granola Bars, Chips, Chocolates and more
Beverages – Water, Juices, Sodas, Coffee, Beer, Wine, and a Fully Stocked Bar
Water Sport activities
Broadband Wireless Internet Access
Air Conditioning
Fuel for the yacht and dinghy
PRICE DOES NOT INCLUDE:
If the charter area includes the BVI; cruising permits, national parks fees, fishing permits, taxes, and port fees are not included.
Shore activities such as dining, shopping, or special off yacht excursions
Premium Beverages/Wines not normally stocked and excessive alcohol consumption
Airport Transfers
Crew gratuity; 15-20% of the charter cost
Availability
Highlighted dates are booked, on hold, or unavailable. We may be able to challenge the dates on hold. Please contact us for details. All other dates not highlighted are available. You can use the arrow icons to navigate through the months.
Dates Color Key
If no color is noted on calendar or in the detailed list below, the dates are available for your charter
Booked (Booked by another client group already)
Hold (Held by another client group, not yet booked, and can be challenged)
Unavailable (Blocked out by the Owner and unavailable to challenge)
Transit
CAPTAIN JENN & CHEF/MATE BREE
Jenn learned to love sailing over ten years ago when she taught dinghy and keelboat sailing at California State University, Long Beach. Sailing then took her around the world, running charters from Southeast Asia to the Mediterranean and Caribbean. Jenn has a strong passion for the ocean and fell in love with diving in her favorite place to sail, the Virgin Islands. She took a brief hiatus from being on the water to go below it and became a dive instructor, so she could share her fascination with the sea and all its creatures with her guests. Now back to chartering Jenn prides herself on her extensive knowledge of the Virgin Islands, offering the best views both above and below the waterline.
Abrye (Bree)
Entertaining is her absolute forte, and she finds it such a privilege to nurture & nourish others through food – especially in a place as beautiful as the Caribbean! She has a lifetime of passionate hosting experience, a decade of advertising strategy & client services under her belt, but I found her bliss when she started hosting yacht charters professionally three years ago. Her solution-oriented attitude, strong work ethic & mouthwatering cuisine helped her build a strong reputation for herself within the yacht holiday community. After her first season on the water, she was invited to join her company's leadership team and brought on as a Host Instructor for their training academy, where those adventures took her from New Zealand to Croatia, Greece, BVI, Italy & Sweden.
When she's not feeding families & friends on the sea, she helps curate and executes creative & wellness-based retreats on land. With more free time in 2020, she used the opportunity to level up her interest in food and flavors by pairing them with a greater knowledge of nutrition, Ayurvedic principles & general well-being. Her guests can feel their best by eating fresh, wholesome food with meal plans that are mindfully curated and beautifully prepared.
BREAKFAST
Coconut crusted French toast & Bacon, Fruit platter & fresh pastry, Overnight oats topped with fruit
Bagel & lox platter with scrambled eggs, Fruit platter & fresh pastry, Greek yogurt parfait with granola
Zucchini and goat cheese frittata served  with sausage patties, Fruit platter & fresh pastry, Chia seed pudding topped with fruit
Sweet potato, veggie, and chorizo hash topped with fried eggs, Fruit platter & fresh pastry, Smoothie bowls
English breakfast with baked  beans, sausage, bacon, fried eggs & toast, Fruit platter & fresh pastry, Overnight oats with chia & topped with fruit
Zucchini & corn fritters topped with avo and  crumbled feta & bacon, Fruit platter & fresh pastry, Peanut butter protein smoothie bowl
LUNCH
Seared tuna poke bowl with white  rice  and colorful chopped vegetables
Burrata over greens with grilled peaches & garlic toast crusts
BBQ pulled pork sandwiches served with a zesty pineapple slaw, baked beans & corn on the cob
Veggie curry served with basmati rice & meat/potato samosas
Mexican burrito bowls served over quinoa with veggies, pickled onions & sauteed purple cabbage
Steak salad with mixed greens, blue cheese, pears & candied walnuts
APPETIZERS
Greek Salad & dip platter starter – Greek-style chicken gyros, homemade tzatziki, lemon potatoes, a medley of grilled zucchini, eggplant & peppers
Lemon ricotta bread, assorted fruits & coffee service
Assorted bruchetta platter
Asian spring rolls & dipping sauce
Freshly baked banana bread & coffee service
Assorted pizza flatbreads
DINNER
Swordfish skewers over garlic mashed potatoes served with green beans
Risotto topped with creamy gorgonzola sauce & roasted butternut squash
Loaded nachos topped with pulled pork & homemade guacamole
Dijon crusted salmon served over a salad medley with wild rice, arugula & apple
Chicken thigh pad thai with a mix of glass noodles and zucchini noodles
Homemade caesar salad – Veggie loaded Italian sausage lasagna served with garlic bread topped with parmesan crisps
Lemon, white wine, and caper white fish served with homemade mac & cheese & sauteed broccolini
DESSERT
Brownies topped with cream and  chopped hazelnuts
Fresh fruit, cream, and chocolate parfait
Mini apple pie pockets served with fresh cream
Berry topped mini cheesecake
AMENITIES
Air conditioning and fans
Swim platforms and showers
Heated deck showers
Water maker and generator
Free WiFi Internet Access
Full surround sound system
i/Device docking station
Ice maker & Barbecue
(more when yacht arrives in BVI)
WATER FUN
14,6' rigid inflatable boat w/50 hp engine
Children waterskis
Wakeboard & tube
2 Standup paddleboards
Snorkel gear
Floating mats
Beach games
Underwater camera/video
Scuba diving onboard
SPECIFICATIONS
Model: Royal Cape
Year: 2020
LOA: 57′
Beam: 28′
Draft: 4,5"
Engines: 2 Turbo diesels
Flag: USA
Epic Yacht Charters
Average rating:
11 reviews
Apr 26, 2021
Amazing Crew!
I have been on many catamarans charters and want to express how amazing the crew was, they went above and beyond to make our vacay an exceptional experience! They were so awesome in every way and made this vacay one of the best ever!
Apr 21, 2021
Ready To Book Again!
Our stay was beyond comfortable because the crew exceeded all our expectations and truly brought our preferences to life! With children on board, we were amazed at the endless activities and constant attention that they provided to help us feel at home. The captain amazed us with her skill and knowledge, but also was warm and patient with our gang. And, the chef is a ray of sunshine! She prepared five star meals for every seating and amazed us with daily cocktails of the day and delicious desserts! The crew duo serving Barefeet Retreat are so warm and caring that you'll leave with 2 new family members! And, the boat was kept immaculate and stocked with water toys. We are ready to book again!
Apr 4, 2021
11 Out Of 10
The crew were spectacular. 11 out of ten in every category. We changed our vacation plans for a trip later in the year just to join them in Barefeet Retreat again!
Jan 26, 2020
Great Family Experience for Chrismtmas
For Christmas my wife and I decided we wanted to do something different. We wanted to have an experience with the family and travel someplace we hadn't before. We booked our trip 11 months prior to departure. Booking so far in advance gave us a lot of time to anticipate and prepare for our vacation. I was afraid with so much time before our trip we might set our expectations too high and perhaps could be easily disappointed. I can assure anyone who is reading this that that was not the case. The crew were friendly, incredible knowledgeable of both the islands and their yacht, very attentive hosts, and most importantly became very good friends to our whole family by the weeks end. The captain knew all of the best spots to snorkel, lobster, and fish. He also knew all of the beautiful, quiet coves away from the crowds where we would anchor and enjoy our evenings. The chef spoiled us with her amazing cooking of breakfast, lunch, and dinner. We enjoyed taking photos of every meal as they were prepared like you would see on TV. One of the highlights was when we anchored at Cooper Island and enjoyed a wonderful Christmas Day meal on the together with a night cap at the Rum bar before heading back to the boat. We can't recommend this boat & crew, enough. If you want to try something different, see some of the most beautiful places in the Caribbean, and make some new lifelong friends then this is certainly a trip you should consider.
Jan 26, 2020
Top Vacations Ever
My wife and I just ended a 7 day sail/trip with three other couples that sailed around St. Thomas, St. John and several of the British Virgin Islands. This experience was one of our top vacations ever. The crew made us feel comfortable and "at home" immediately. What amazed me the most was how this crew could accommodate everyone's needs and desires. For example, I love to fish and while I knew this was not a fishing excursion, the captain got me on a beautiful King Mackerel on our first day of sailing. I continued to catch fish throughout the trip. Others in our party wanted to snorkel, hike, "see the sights," explore spots on land, etc. and the crew were able to do everything they wanted to do. No one was ever left out - everyone was happy engaging in their desired choices. The captain continued to tell us "If you want to do anything, just tell me and we can probably do it." I did not think it would be possible at first but the crew did it and made it look easy. The captain invited several of us to watch him free dive for lobster in The USVI, which was an unbelievable sight to behold, not to mention a delicious lunch with his catch. I do not exaggerate when I say that the captain is capable of doing just about anything and doing it well. He can fix anything that is broken and solve any issue, big or small, that arises at sea. And, he does it with ease, calm and professionalism. You will not find a more professional yacht captain. Food is normally not something important to me but the chef changed all that. Every breakfast, lunch and dinner she prepared was magnificent and normally done from scratch. Her constant smiling face and friendly demeanor further electrified our experience. Not that we spent a lot of time there, but the sleeping quarters were very roomy, clean and comfortable. Lori and I will be following and joining this crew again wherever they go, whatever vessel they will be on and/or whatever outdoor experience they undertake. The yacht was a beautiful boat but it was the crew that made the experience so memorable!
Jan 5, 2020
Best Vacation Ever
Booked the New Year's Trip and had THE best vacation ever. We traveled with our 3 adult daughters and our aunt and uncle. From the time we stepped on the yacht we felt pampered. The accommodations were fabulous, with ample sleeping space and plenty of lounging areas. We loved hangin out at the front of the boat to take it all in. The food was above and beyond!! From presentation to taste, the chef blew us away and it continued throughout the whole trip. She was so sweet and down to earth with her southern charm, and worked endlessly to serve up fantastic meals & drinks. Speaking of the drinks, her cocktails were better than any purchased in a bar, and she would serve them in hollowed our watermelons, or fancy glasses. Our captain was extraordinary. It was easy to tell that he grew up on the coast. His experience and know-how left us all in good hands. None of us had ever been on a trip like this before. He was an expert swimmer and diver, and took my husband on a dive with him. He took us snorkeling was so patient with our lack of knowledge of the sea. He engaged in games with us and was an all around great person to hang out with. He too was a phenomenal cook. He dove one day to a reef and grabbed a huge lobster for us to eat. It was like something out of a movie. To say the least, we would definitely book a trip like this again. They could not be any more accommodating and kind. And we hope that we meet up again in the future.
Jan 4, 2020
Simply A Pleasure To Sail On
A very experienced, inspiring and driven crew who created an experience of a lifetime in just one short week. I didn't know what to expect but everything exceeded my expectations. From the moment we stepped foot onto the catamaran, the crew were welcoming, attentive, accommodating, and charming. Simply a pleasure to sail with! They created a wonderful itinerary. Being on a smaller vessel, we were able to go to areas that most tourists do not get to see. I swam through a cave! On the last night, we all went to the bow of the boat including the crew and stared up at the stars. It was a special moment to share with them. And the food! All the dishes were different and delicious. We asked for their signature dishes and they delivered. They even felt comfortable enough with our group to try a couple of new recipes. The quarters were a great but the beds were comfy. Besides, you can do with less for a week of new memories. I can honestly say some new friendships were made. If you ever have the chance to go on this charter, say YES! I miss them already
Apr 12, 2019
No Vacation Like This Vacation
NO VACATION LIKE THIS VACATION!!!

Over a year ago I began planning a 40th Birthday trip for my husband and friends to sail the BVI's.....it was meant to be!  It was the most amazing vacation experience we have ever had. The care are now part of our family, whether they want to be or not.....from the planning of the trip to the bitter end when we had to leave, they made sure we drank when we were thirsty, slept when we wanted to sleep and played when we wanted to play. From fire dancing, to fresh caught lobster, getting to be a mermaid and visiting the most beautiful places, we can't give our trip enough stars! Do yourself a favor and take a trip with this yacht and crew...., we have just booked our return trip for another milestone birthday in March of 2019 on and another 2nd boat with even more friends, because it was that great! Thanks for a trip and new friendships that we will never forget!
May 26, 2019
Surpassed All Expectations
My husband and I had the pleasure of experiencing a charter cruise with this yacht and crew. This trip honestly surpassed all of our expectations! They made us feel so special and catered to every need we could of possibly had! The captain took us on fun dives and excursions on shore and truly seemed to enjoy our company as much as we enjoyed his! The chef's personal attention to us along with special drinks each cocktail hour and wonderful meals every day made this trip one of the best vacations we have ever had! We honestly don't think there is a better crew than these two! We left feeling like they were more like family and will always hold the fondest feelings for both of them!
Dec 3, 2019
We Were Treated Like Royalty
We returned last week from an incredible week long experience with this yacht and crew. We were four couples - none with previous charter experience - and we were not totally sure what to expect. We quickly learned that key to a successful trip is the crew that will be guiding your vacation. We feel so fortunate to have had this crew as our capable crew. From the moment we met the crew they were the perfect hosts and treated us like royalty. They were constantly on the move - whether preparing gourmet meals (the shrimp green curry and muscle soup were two of my favorites!), helping to organize a snorkel or beach adventure, or accompanying us on a trip to a local beach bar - they did everything possible to make ours a vacation of a lifetime. I will always have vivid memories of the captain coming up with a lobster to cook up, the gorgeous waters, the inviting white sand beaches, the quiet and beauty of sailing such a stunning vessel, the group rides (and laughs!) in the dingy, The chef's Southern charm, and the great times we had just hanging out with our friends on our boat. By the end of the trip guests and crew became more like family and we hope that the crew take us up on our offer to visit us in Texas! I highly recommend that if you are looking for a USVI or BVI charter that you look into a charter on this yacht!
SCUBA DIVING ONBOARD
Jenn is a Dive Instructor and can take up to 10 divers at a time
Gear rental is at guest expense
Jenn is happy to handle gear rental, pick-up, and return on the guests' behalf
$50 per person per dive, payable onboard to the crew
Epic Yacht Charters provides the most updated information on yachts available but cannot guarantee any details are 100% correct until we verify with the specific yacht.
Similar Yachts