Justified Horizons - Catamaran
Reach the distance!
65 ft sailing catamaran
Accommodates up to 10
5 Queen ensuite cabins
Scuba diving/instruction onboard
From $52,000/week
Make an Inquiry
Are You Ready to Start Your Journey?
I am happy to assist you in your search. Please call or email me.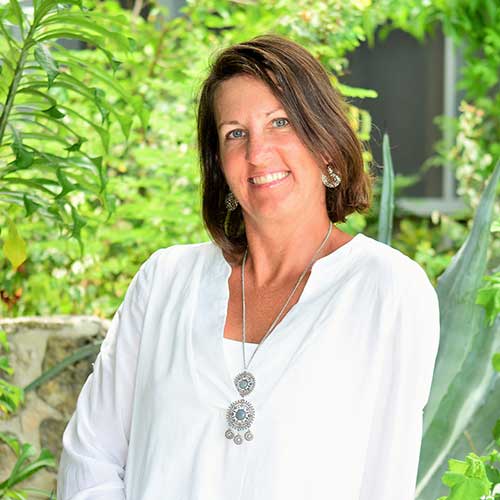 Michelle Heyns
+1 (954) 543-1270
[email protected]
Make an inquiry
Print this page
Please click to
. This might take up to 20 seconds.
Download PDF
Please click to

. This might take up to 20 seconds.
JUSTIFIED HORIZONS is a Luxurious Lagoon Sixty 5 sailing catamaran.
This new model Lagoon 65 ft catamaran is now available for charter yacht vacations in the Virgin Islands.
Aboard JUSTIFIED HORIZONS, there is a large upstairs shaded fly-bridge which provides added space and a great breeze with 360° views while sailing or chilling at anchor. The light wood interior with dark floors along with all vertical saloon windows gives the feeling of actually being outside.
Your crew is licensed and an experienced team and a 3rd member joins as the stewardess. Scuba diving with courses are available onboard and exciting new water toys are available on your week-long all-inclusive sailing vacation.
*For Rates, see PRICING Tab below – Holiday weeks may differ, please enquire!
The specifics
Pricing
Availability
Crew
Cuisine
Amenities
Reviews
Videos
Scuba
| Season | 2 Pax | 3 Pax | 4 Pax | 5 Pax | 6 Pax | 7 Pax | 8 Pax | 9 Pax | 10 Pax |
| --- | --- | --- | --- | --- | --- | --- | --- | --- | --- |
| Winter 2021 to 2022 | $52,000 | $53,000 | $54,000 | $55,000 | $56,000 | $57,000 | $58,000 | $59,000 | $60,000 |
| Summer 2022 | $52,000 | $53,000 | $54,000 | $55,000 | $56,000 | $57,000 | $58,000 | $59,000 | $60,000 |
| Winter 2022 to 2023 | $52,000 | $53,000 | $54,000 | $55,000 | $56,000 | $57,000 | $58,000 | $59,000 | $60,000 |
| Summer 2023 | $52,000 | $53,000 | $54,000 | $55,000 | $56,000 | $57,000 | $58,000 | $59,000 | $60,000 |
Holiday offers
Please note that Holiday rates are subject to change.
Christmas week: $60,000
New Year week: $60,000
PRICE INCLUDES:
Use of the yacht with our Professional Captain and Chef and additional crew
All Onboard Meals – Breakfast, Lunch, Appetizer, Dinner, and Dessert
Snacks – Fresh Fruit, Popcorn, Granola Bars, Chips, Chocolates and more
Beverages – Water, Juices, Sodas, Coffee, Beer, Wine, and a Fully Stocked Bar
Water Sport activities
Broadband Wireless Internet Access
Air Conditioning
Fuel for the yacht and dinghy
PRICE DOES NOT INCLUDE:
If the charter area includes the BVI; cruising permits, national parks fees, fishing permits, taxes, and port fees are not included.
Shore activities such as dining, shopping, or special off yacht excursions
Premium Beverages/Wines not normally stocked and excessive alcohol consumption
Airport Transfers
Crew gratuity; 15-20% of the charter cost
Availability
Highlighted dates are booked, on hold, or unavailable. We may be able to challenge the dates on hold. Please contact us for details. All other dates not highlighted are available. You can use the arrow icons to navigate through the months.
Dates Color Key
If no color is noted on calendar or in the detailed list below, the dates are available for your charter
Booked (Booked by another client group already)
Hold (Held by another client group, not yet booked, and can be challenged)
Unavailable (Blocked out by the Owner and unavailable to challenge)
Transit
CAPTAIN RYAN & CHEF/MATE DANI
Ryan and Dani are an award-winning duo, amassing a lifetime of experience and knowledge throughout their chartering career to date. These two possess a genuine ability to seamlessly mix fun with professionalism, leaving guests feeling welcome and well-accommodated. In their 3rd season aboard Stop Work Order, Dani and Ryan continue to bring the culmination of their vast career experience to their guests.
Captain Ryan took to the great outdoors from the very start, growing up in the countryside of Ohio. Whether he was playing football or baseball, boating on the many nearby lakes, or taking family fishing trips to the lakes of Canada, he could be found enjoying what nature had to offer. Ryan brings that same appreciation for the outdoors to his career as a professional charter captain. He holds a 100-ton Coast Guard Credential with a sailing endorsement and gained a wealth of critical knowledge over the past 4 years, captaining a sailing catamaran all throughout the Caribbean. Diving is such an extreme passion for Captain Ryan that he is a PADI certified dive instructor with over 400 recorded dives. Ryan is also known to whip up award-winning cocktails, having won Best Cocktail at the Fall VICL Yacht Show 2 years in a row!
Chef Dani brings along an adventurous spirit that is bound to rub off on those around her. Also growing up in Ohio, she spent her time being very active whether it was playing softball, golfing, fishing or, most of all, being in or near the water. Her first trip to the Virgin Islands at age 17 made her realize that one day she would trade the ponds and lakes for the ocean. She made that trade in 2012 and has been immersing herself in the Caribbean culture ever since. For the last 4 years, she has been the chef aboard her charter catamaran, honing her culinary skills and delighting her guests' taste buds with a wide range of cuisines. She has been professionally trained and holds a Certificate in Culinary Arts from Ashburton Chefs Academy, a CTH Level 2 Award in Culinary Skills, and a HABC Level 2 Award in Food Safety. She has also taken classes at the Culinary Institute of America. The passion that she has found in food continues to inspire new and creative dishes which led to her winning 2nd place in the dessert category at the annual VIPCA Yacht Show. Her attention to detail and a great sense of humor leaves her guests well-fed and entertained! She is up for any challenges to create new and exciting meals that fit her guests' preferences and desires.
Ryan and Dani are excited to deliver high-end vacations to their guests, offering friendly, personable service, and professionalism that matches the luxury, comfort, and accommodation of Stop Work Order. Over the course of the last 5 years, they have sailed over 7,000 nautical miles spanning all the way to Grenada. Their passion for people, food, love of the water, and sailing creates both an adventurous and welcoming environment felt by all.
Dani has been professionally trained and has received the following awards:
Certificate in Culinary Arts from Ashburton Chefs Academy
CTH Level 2 Award in Culinary Skills
HABC Level 2 Award in Food Safety
Her training has expanded her knowledge and inspired her to continue down the creative path of culinary arts. She cannot wait to share her passion for food with her guests!
Ryan and Dani will be accompanied by a third crew member.
BREAKFAST
Traditional Eggs Benedict
Pancakes with Maple Bacon Creme
Prosciutto Wrapped Asparagus with Poached Eggs and Toast
Almond Pain Perdu with Mascarpone Creme and Fresh Berries
Veggie Frittata with Local Fruit Salad
Yogurt Parfait with Dragonfruit
Homemade Biscuits with Eggs, Sausage and Country Gravy
LUNCH
Lemon Basil Shrimp Pasta
Seared Salmon with Chilled Orzo Salad, Pistachios, and Feta Cheese
Quinoa Burrito Bowls
Mahi Mahi Tacos and Braised Black Beans
Chef Salad with Shrimp and Lime Vinaigrette
Wasabi Pea Crusted Ahi Tuna Salad
Chorizo and Corn a la Francaise with Grilled Chicken
APPETIZERS
Serrano and Manchebo Croquettes
Tostones with Roasted Garlic Aioli
Panko Crusted Crab Cakes with Roasted Red Pepper Aioli
Bacon Jam and Brie Tartlets
Calamari with Peppercorn Sauce
Prosciutto, Melon, and Balsamic Skewers
Charcuterie Board with Select Cheeses, Meats, and Jams
DINNER
Coconut Curry Shrimp served over Jasmine Rice
Local Wahoo, Cauliflower Puree, Sautéed Kale, and Tomato Thyme Vinaigrette
Filet Mignon, Dauphinoise Potatoes, and Sous Vide Honey Herb Carrots
Handmade Linguine with Local Sous Vide Lobster and a Creamy Vino Sauce
Miso Glazed Sea Bass with Truffled Broccoli Puree, Roasted Veg, and Forbidden Rice
Sous Vide Pork Tenderloin with Sweet Potato Mash and Maple Garlic Glaze
Ragu Bolognese with Fresh White Bread Rolls
DESSERT
Key Lime Pie with Raspberry Caviar
Milk Chocolate Mousse with Himalayan Sea Salt
Red Wine Poached Pears with Honeyed Mascarpone Filling
Sous Vide Salted Caramel Cheesecake with Dulce de Leche
Coconut Panna Cotta with Toasted Coconut and Fresh Berries
Chocolate Ganache Truffles with White Chocolate Drizzle
Raspberry Shortbread with French Vanilla Ice Cream and Chocolate Shavings
AMENITIES
Air conditioning and fans
Swim platforms and heated deck showers
Watermaker and generators
Free WiFi Internet access
Satellite TV
Full surround sound system
iPod/device docking station
Cockpit icemaker
Barbecue
Sailing instructions
WATER FUN
15' rigid inflatable boat w/110hp engine
Water Skis for adults
Sub-wings
Snorkel Gear & floating mats
Wakeboard & towable tube
2 Stand up paddleboards
2 Person kayaks
Light fishing gear
Underwater Camera/Video
SCUBA diving available
SPECIFICATIONS
Model: Lagoon Catamaran
Year: 2021
LOA: 65′
Beam: 33′
Draft: 5,5′
Engines: 2 Yanmar engines
Flag: USA
Epic Yacht Charters
Average rating:
5 reviews
Jan 1, 2021
Amazing Week
Thank you for such an AMAZING week! We started as passengers and as the week went on, we became more like family. Your hospitality and kindness were truly appreciated. Chef - you have mad skills in the kitchen! We loved your creative and tasty dishes - and your delicious cocktails! WELL DONE! Thank you. Captain, thank you for your great commentary throughout the week and always leading us in our off boat excursions. We felt so safe knowing you were in charge!
Dec 1, 2020
What An Adventure
What an adventure! We can't thank you enough for all you both did to make our trip such a memorable, fun, and fabulous week! It was an absolute pleasure getting to know the both of you. Chef, your food is delightful and it was such a treat to be catered to. I can't wait to try some of your recipes at home! Captain, thank you for helping to lessen my worries of saline, always having our back on shore, and for putting up with me being the last to bed every night. We couldn't be more thankful for the countless hours you both spent making sure everything was just right. Your fun, calm, and welcoming personalities are simply the best! Thank you for making this experience one we will never forget. We hope to see you again!
Oct 1, 2020
Can't Thank You Enough
You were our Captain, our Chef, our tour guide, our cartographer, our activities coordinator, our first aid specialist, our euchre players, our videographers, our dinghy drivers, our bartenders, but most of all you were ever so amazing to our kids. Most important, you made our daughters 11th birthday the most amazing event! You also managed to entertain the family members in their 70's, 50's 40's and teens to make it a vacation that no one will forget. We can't thank you enough for that. You guys are amazing! And we can't thank you enough for it!
Sep 1, 2020
Over the Top Vacation
I am sure you hear it over and over about how you make the vacation over the top and spoil everyone! It was such a special time for us and our family. There is nothing that tops being with our kids and grandkids and you helped make it very special. We had a fantastic time and we will always remember how you made this one of the best vacations. We hope we can come back again sometime to see everyone smile and have the time of their lives. We will always remember you!
Jul 31, 2021
Excellent Hosts
(Review is from crew's previous yacht) Thank you for being excellent hosts during our time in the BVI. The clear blue water, pristine beaches, Caribs, lobster, bars, rum tasting, bone fishing and snorkelling were all amazing to experience. Getting a taste of the nautical navigation and what it's like to be a skipper of a boat was awesome as well. I hope you both enjoyed our trip too. Unfortunately, I made sure we did our fair share of damage with the flag (ha ha). It can be added to the list of ridiculous things. I know the captain enjoyed knocking me off the peddleboards – all in the name of banter ;-) In the future, I hope to return and spend some time here with you two again, whether it be with family, friends or a lady. I hope the repetition with the music didn't drive you crazy (It was starting to bother me to be honest). I wish you safe travels and all the best.
SCUBA DIVING ONBOARD
All dive gear onboard with Dive Instructor
Cost per dive per person: $75 @ 3 dives per week
Open Water Certification Dives. $400
Discover Scuba Diving: $175
$175 per Resort Course
Epic Yacht Charters provides the most updated information on yachts available but cannot guarantee any details are 100% correct until we verify with the specific yacht.
Similar Yachts