Mucho Gusto - Power Catamaran
Pleasure at Sea
65 ft power catamaran
Accommodates up to 6
2 King ensuite cabins
3rd King cabin can convert to 2 twin beds
Popular! Viewed 181 times in the last 30 days
From $35,000/week
Make an Inquiry
Are You Ready to Start Your Journey?
I am happy to assist you in your search. Please call or email me.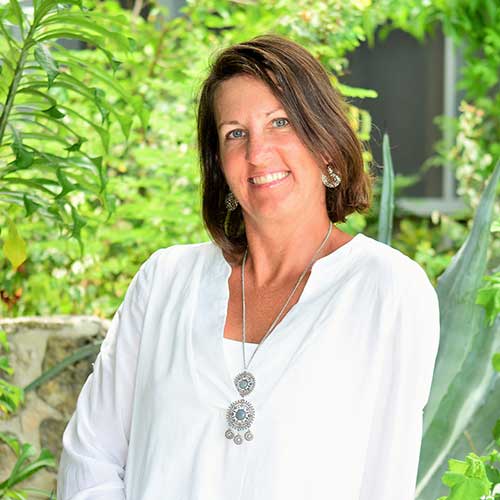 Michelle Heyns
+1 (954) 543-1270
[email protected]
Make an inquiry
Print this page
Please click to
. This might take up to 20 seconds.
Download PDF
Please click to

. This might take up to 20 seconds.
MUCHO GUSTO is the newest model from Horizon power catamarans.
MUCHO GUSTO features inspired design elements and creative use of space, in a plan that affords guests bespoke accommodation and luxury for a yacht of this size. Guests are treated to a master main deck king suite, and starboard VIP king suite, and a port side twin berth or king guest suite for up to 6 guests. Gracious aft deck and alfresco dining area, while on the sky-lounge guests are treated to a broad sundeck and a covered lounging and BBQ area.
The bright interior of the yacht is luxurious with an all-wood light wood design. The cabins are spacious with natural light and all with modern comforts, such as ensuite bathrooms, air conditioning adjustable in each suite, and surround sound with smart satellite TV in Salon. MUCHO GUSTO awaits with a professional crew to make your unforgettable charter yacht experience EPIC!
*For Rates, see PRICING Tab below – Holiday weeks may differ, please enquire!
The specifics
Pricing
Availability
Crew
Cuisine
Amenities
Reviews
Videos
| Season | 2 Pax | 3 Pax | 4 Pax | 5 Pax | 6 Pax |
| --- | --- | --- | --- | --- | --- |
| Summer 2021 | $35,000 | $36,000 | $37,000 | $38,000 | $39,000 |
| Winter 2021 to 2022 | $35,000 | $36,000 | $37,000 | $38,000 | $39,000 |
| Summer 2022 | $35,000 | $36,000 | $37,000 | $38,000 | $39,000 |
| Winter 2022 to 2023 | $35,000 | $36,000 | $37,000 | $38,000 | $39,000 |
Holiday offers
Please note that Holiday rates are subject to change.
Christmas week: $42,900
New Year week: $44,850
PRICE INCLUDES:
Use of the yacht with our Professional Captain and Chef and additional crew
All Onboard Meals – Breakfast, Lunch, Appetizer, Dinner, and Dessert
Snacks – Fresh Fruit, Popcorn, Granola Bars, Chips, Chocolates and more
Beverages – Water, Juices, Sodas, Coffee, Beer, Wine, and a Fully Stocked Bar
Water Sport activities
Broadband Wireless Internet Access
Air Conditioning
Cruising taxes and permits, BVI licenses, and port fees
Fuel for the yacht and dinghy
PRICE DOES NOT INCLUDE:
Shore activities such as dining, shopping, or special off yacht excursions
Premium Beverages/Wines not normally stocked and excessive alcohol consumption
Airport Transfers
BVI individual fishing permits
Crew gratuity; 15-20% of the charter cost
Availability
Highlighted dates are booked, on hold, or unavailable. We may be able to challenge the dates on hold. Please contact us for details. All other dates not highlighted are available. You can use the arrow icons to navigate through the months.
Dates Color Key
If no color is noted on calendar or in the detailed list below, the dates are available for your charter
Booked (Booked by another client group already)
Hold (Held by another client group, not yet booked, and can be challenged)
Unavailable (Blocked out by the Owner and unavailable to challenge)
Transit
CAPTAIN DOMINIC AND CHEF/MATE HANNAH
Having lived on the coast all his life it seemed only natural that Dom followed his passion for the ocean and after extensive experience crewing on a variety of different sized vessels has a vast knowledge of the different roles on board. Dom is an accomplished, hard-working Skipper dedicated to providing the highest level of safety and service to any guests. He is a qualified lifeguard, jet ski instructor, and worked several seasons on Mediterranean-based vessels. He has also completed several Atlantic crossings and more recently has been based in Florida, the Caribbean & the Bahamas. Dominic has a sly sense of humor and although English is his first language, his command of German has proved very useful at times. He's also a keen athlete and tennis coach when the opportunity arises.
Growing up in Cape Town, Hannah has also been around water all her life. She's always swum competitively and was an accomplished dingy sailor throughout her teens. After leaving school and traveling extensively, Han found herself drawn to follow her love of cooking and all things culinary and put herself through culinary training to obtain her Diploma in Patisserie and Culinary Arts. She worked at some of Cape Town's premier restaurants and wine estates whilst studying. She is also a talented photographer and her positive outlook on life and strong work ethic make her a great asset on any boat.
Together Dom & Han are a formidable team whose combined experience, ability, and attention to detail will ensure guests have a warm and memorable stay on board MUCHO GUSTO!
BREAKFAST
Fruit, Yoghurts & granola with muffins/ croissants & Hot 'Special of the Day' option
LUNCH
Grapefruit & Fresh Lobster Salad
Chinese Chicken Cabbage Salad with Crispy Wontons
Charred Shrimp & a Green Mango Salad
Fresh Mahi (if they're biting!) & a sprouted Lentil Salad
Crab Cakes with a Creamy Butter lettuce Salad
Honey Smoked Salmon Nicoise Salad
Blackend California Steak Salad with Caramelized Onions & croutons
APPETIZERS
Watermelon, Feta, Basil Salad
Zucchini Bacon Soup
Tomato Gazpacho
Beetroot & Goats Cheese Salad with Spiced walnuts
Mango gazpacho
Flambe Cointreau Haloumi
Paprika-fried Cauliflower florets with aioli
DINNER
Pork Belly with cauliflower mash, crispy Brussel sprouts
Sesame Fish (depends on availability), Coconut Lemon Rice, Mango Salsa
Champagne Lobster Papperadelle (Homemade)
Filet Mignon, mushroom sauce, chive mash
Fish (depends on availability), with onion sauce & shitake, cabbage noodles
French Lamb Rack, rosemary jus, Parsnip puree
Shitake Chicken Roulade, Pea & Parmesan Risotto
DESSERT
Pumpkin Pie, dulce de leche, snickerdoodle
Lemon Parfait, vanilla whipped cream
Vanilla pannacotta, raspberry coulis, shortbread
Chocolate mousse flutes
Banoffee pots
Homemade truffles; Whiskey Biscuit, Espresso, Coconut, Peppermint
Black Forest Trifle
AMENITIES
Air conditioning and fans
Swim platforms and heated outdoor shower
2 Watermakers and 2 generators
Satellite TV
Internet WiFi
iDevice Hookup
Stereo in Salon & Exterior
Sky-lounge bar and refrigerator
Aft Deck bar and refrigerator with Icemaker
Exercise equipment (TRX) available
Barbecue
WATER FUN
15′ rigid inflatable boat w/75 hp engine
Wakeboard, short surfboard, adult water skis & tube
6 person floating island
4 Saddle floaties & 3 Mermaid tails (you swim in them)
Swim noodles
Snorkel gear
2 Stand up paddleboards
2 Sea scooters
Underwater camera
Beach games
SPECIFICATIONS
Builder: Horizon
LOA:  65′
Beam: 24′ 5″
Draft: 5′ 25″
Engines: 2 x Cat 1000 hp
Flag: Cayman Islands
Epic Yacht Charters
Average rating:
18 reviews
Aug 15, 2021
Food Was Michelin Star
What a fine and beautiful experience. Thank you for providing such a beautiful space.
The food was Michelin star! The crew are very special not to mention extremely talented! Every meal and adventure was amazing because of them and of course the EXUMAS!!! The boat is almost as beautiful as the crew-who really make for a fantastic experience. Thank you so much!!
Apr 25, 2021
Glorious Trip
Mucho Gusto was the best home on the sea this week & we all had a glorious trip! Thank you for tolerating & documenting in amazing pictures & videos all of our fun and foolishness! Valories 40th Birthday party and meal were heavenly perfection & the decor was as pretty as the perfect cake! We hope you always remember us for always being extra... and hopefully we gave you some good laughs & memories too! Thank you again & you'll always have a place to stay if you make it to Atlanta, Georgia!
Much love and gratitude from us all!
(I'll be stalking you from Instagram forever)
Mar 22, 2020
Mucho Gusto Is A Dream Yacht
We could not have been "Quarantined" with nicer people or a better culinary Rock Star!
Thank you so much for making this last week FANTASTIC. Some of our favorite memories are the water sports (Captain, you're the best tube-driver ever) and the food (seriously!). I'm personally thankful for 'The Four Tendencies' (book in the little library) and the added knowledge and vocabulary it has given me. You know as an Obliger I cannot not write in this book and you know as a Rebel, Steve just won't write in this book, that Brody (our questioner) has thoroughly questioned and thought about why he should or shouldn't write in this book and that Ella (Upholder) has been ready to write in it all day.  Either way, please know that you are probably only 1/4 mile away from us at any given time/ place and we'd love to hear from you. We would not hesitate to book again with you both and Mucho Gusto has been a dream boat! Thanks so much for everything!
Mar 11, 2020
Unforgettable Memories
Thank you both for the trip of a lifetime! The only thing better than the yacht was the company of the crew. The food & service exceeded any expectations we had. The captain was an expert at picking the perfect locations to anchor, the chef blew us away at every meal, & together they planned the perfect week of unforgettable memories. We can't wait to see you guys again soon!!
Jan 22, 2020
Cannot Thank You Enough
Thank you to The Captain & Chef for an incredible trip and a wonderful, unexpected friendship! There was not a single thing that was not above- and - beyond, the food, the spots you took us, the snorkeling, and especially the company and conversation. We cannot wait to come back and spend (hopefully) another two weeks onboard with you. Thank you again for the laughter, the fun, and the amazing memories!
Love,
Charlotte, Joey, Chance & Oren
Jun 12, 2021
Wonderful 2 Week Exploration
Thank you to the crew and Mucho Gusto for a wonderful 2 week exploration of the Abacos, Harbour Island an Exumas. Captain, your excitement and passion, when on the reefs, it has been a pleasure to witness and partake in your joy. Thank you chef for the wonderful food you have provided. Your creations have been a big part of this special experience. Good luck to both of you, may you keep creating beauty with passion, always!
Jul 28, 2021
Amazing Vacation!
What an amazing vacation! Exploring the Exumas and celebrating high school graduations. Captain, you are an excellent tour guide for finding the best snorkel spots and land adventures. Chef - your laugh...it is infectious! it makes us smile everytime we hear it! and your food was amazing. you had our kids trying things that they never would have eaten at home :-) We will never forget the adventure and memories made. Iguanas, turtles, sharks, caves, pigs. i think we saw a little of everything! and Exploding Kittens! we will never forget this trip or your wonderful hospitality. Thank you!
Jan 12, 2019
Above & Beyond Great
Thank you for an incredible trip and a wonderful, unexpected friendship!  There was not a single thing that was not above- and - beyond, the food, the spots you took us, the snorkeling, and especially the company and conversation. We cannot wait to come back and spend another two weeks onboard with you. Thank you again for the laughter, the fun, and the amazing memories!
Oct 18, 2019
Floating Gourmet Restaurant
Mucho Gusto is a gourmet restaurant, one of the best, South of the North Pole! The best thing is, that this restaurant floats- under full attention and in the safe hands of a captain, that knows the job. The crew made the maximum out of the 7 days for us! Never a dull moment, never a problem, always good fun. In German I'd Say, Mehr Geht Nicht!, Hasta la Proxima!
Nov 12, 2019
Treated Like King And Queen
We had the best time and care ever. Thank you to the crew for making this trip unforgettable.  Everything was all about our comfort and discovery. You both showed us the beauty of the Bahamas... Not forgetting each and every delicious meal we had and all the delicate attentions you had for us.  Beautiful new Boat and the best on board are the crews. We hold in our hearts and cherish always the wonderful memories created on Mucho Gusto. If you want to taste life in Paradise and want to know how it is to be treated like King and Queen, this is the perfect choice with the ideal peoples.  And so much more... Thank's a million
Epic Yacht Charters provides the most updated information on yachts available but cannot guarantee any details are 100% correct until we verify with the specific yacht.
Similar Yachts