Respite at Sea - Catamaran
Siesta at Sea
56 ft sailing catamaran
Accommodates up to 6
3 Queen ensuite cabins
Scuba diving onboard
Popular! Viewed 111 times in the last 30 days
From $28,000/week
Make an Inquiry
Are You Ready to Start Your Journey?
I am happy to assist you in your search. Please call or email me.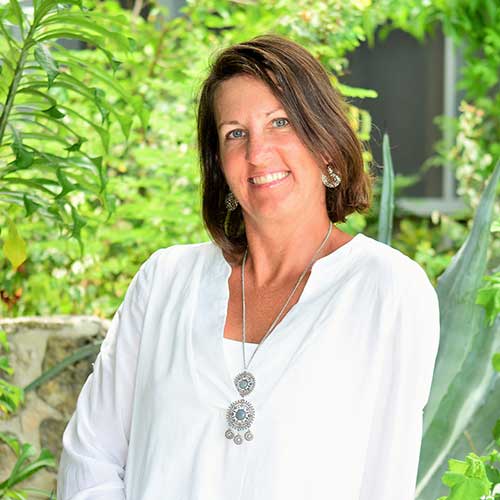 Michelle Heyns
+1 (954) 543-1270
[email protected]
Make an inquiry
By sending us an inquiry you consent to being contacted by Michelle for the above interests. To view our Privacy Policy please click here.
Print this page
Please click to
. This might take up to 20 seconds.
Download PDF
Please click to

. This might take up to 20 seconds.
RESPITE AT SEA is taking a break for a little time away from the rush.
The glorious Lagoon 560 S2 are reliable, innovative, fast – yet easy to handle – and immensely comfortable both underway and at anchor. The vast hull lights ensure exceptional natural lighting in the cabins, and indirect lighting in the saloon and cabins provides effective yet restful lighting. Three queen staterooms with full en-suite bathrooms are available for 6 guests. Two of the aft cabins have access to the stern by sliding doors. RESPITE AT SEA is comfortable underway and the large flybridge is ideal for shade or sun relaxation. Scuba diving is available with gear onboard. Let your energetic crew spoil you on this EPIC breakaway sailing vacation!
Enjoy their new Video!
*For Rates, see PRICING Tab below – Holiday weeks may differ, please enquire!
The specifics
Pricing
Availability
Crew
Cuisine
Amenities
Reviews
Videos
Scuba
| Season | 2 Pax | 3 Pax | 4 Pax | 5 Pax | 6 Pax |
| --- | --- | --- | --- | --- | --- |
| Winter 2021 to 2022 | $28,000 | $28,500 | $29,000 | $29,500 | $30,000 |
| Summer 2022 | $28,000 | $28,500 | $29,000 | $29,500 | $30,000 |
| Winter 2022 to 2023 | $28,000 | $28,500 | $29,000 | $29,500 | $30,000 |
| Summer 2023 | $28,000 | $28,500 | $29,000 | $29,500 | $30,000 |
Holiday offers
Please note that Holiday rates are subject to change.
Christmas week: $36,000
New Year week: $36,000
PRICE INCLUDES:
Use of the yacht with our Professional Captain and Chef and additional crew
All Onboard Meals – Breakfast, Lunch, Appetizer, Dinner, and Dessert
Snacks – Fresh Fruit, Popcorn, Granola Bars, Chips, Chocolates and more
Beverages – Water, Juices, Sodas, Coffee, Beer, Wine, and a Fully Stocked Bar
Water Sport activities
Broadband Wireless Internet Access
Air Conditioning
Fuel for the yacht and dinghy
PRICE DOES NOT INCLUDE:
If the charter area includes the BVI; cruising permits, national parks fees, fishing permits, taxes, and port fees are not included.
Shore activities such as dining, shopping, or special off yacht excursions
Premium Beverages/Wines not normally stocked and excessive alcohol consumption
Airport Transfers
Crew gratuity; 15-20% of the charter cost
Availability
Highlighted dates are booked, on hold, or unavailable. We may be able to challenge the dates on hold. Please contact us for details. All other dates not highlighted are available. You can use the arrow icons to navigate through the months.
Dates Color Key
If no color is noted on calendar or in the detailed list below, the dates are available for your charter
Booked (Booked by another client group already)
Hold (Held by another client group, not yet booked, and can be challenged)
Unavailable (Blocked out by the Owner and unavailable to challenge)
Transit
CAPTAIN ROSS & CHEF/MATE DEE
Originally from South Africa, Ross has always had an unwavering passion for sport, travel, and the ocean. His first time on a boat was with his grandfather at age 3, and he can't help but wonder if this is where his sense for adventure and exploration stems from. They do say "the apple doesn't fall far from the tree". Ross moved to the UK at the age of 18 to travel Europe, go to school, and start a more conventional career as a physical therapist, although this all changed while on a short road trip in Australia. It was here that not only did he find his love for sailing, he also met Daniella, and together they made it their mission to make a life out of doing what they really loved.
Daniella "Dee" Cox
Originally from the UK, was brought up in the city of Bristol. Her parents had a passion for the outdoors and most summer weekends were spent at her family caravan. She fondly remembers swimming in the lake, fishing with "paps" and cooking outdoors around the fire, all memories that have strongly shaped her lifestyle choice today. Dee, like many of her friends, began pursuing a more traditional path of University, to study Psychology, followed by a career as a Child Psychologist. However, a one-year working holiday in Australia opened her eyes to a completely different lifestyle, one which reminded her of her fondness for the water and the outdoors. Ross introduced Dee to the boating industry and she hasn't looked back since.
Ross and Dee met in the small town of Airlie Beach on the Great Barrier Reef, Australia. Their passion for travel, which brought them together over 5 years ago, continues to fuel their love for the tourism industry, sailing, and exploring the world.
It all began at an award-winning adventure tourism company in the Whitsunday Islands (Australia). They have since chartered together in the Mediterranean and most recently the British Virgin Islands. After five years in the industry, they have seen some of the most beautiful places in the world and couldn't be happier with their lifestyle choice.
Ross and Dee create a relaxed environment onboard and facilitate the fun had by all in a natural way. They always aim to make the charter personalized to each guest's needs, and this shows as no two charters are the same. They love finding beautiful new bays to explore around the islands and a little bit of spontaneity. Ross and Dee also love to entertain, whether that be with friends at home or guests on the boat. Dee's passion for cooking paired with Ross' storytelling and personable nature makes them a strong team and great company for any occasion.
As a couple, they share an interest in snorkeling, diving, and marine conservation stemming from their time spent working on the Great Barrier Reef. When traveling, Ross and Dee believe a true way to appreciate a countries culture is through its food, thus are always intrigued to try new dishes. They share a love for food and although on charter Dee takes charge in the galley, Ross proves pretty handy on weeks off.
Together this enthusiastic and vibrant couple are excited to continue their journey in the charter industry and can't wait to see what else it holds in store for them.
BREAKFAST
All breakfasts are accompanied by a seasonal fruit platter, cereal/granola, yoghurt, toast/bagels and condiments
Mixed sliders – smashed avocado, cream cheese and smoked salmon, pesto, rocket and tomato, peanut butter and banana
Fried eggs – Nutella and banana braid pastry Bacon wrapped asparagus Scrambled eggs
Shakshuka served with fresh bread and streaky bacon
Ham and cheese platter, Soft boiled eggs, Homemade banana bread
Avocado and poached eggs served with oven baked tomatoes and grilled halloumi
Breakfast Burritos, Breakfast sausages
American style pancakes served with berries and bacon
LUNCH
Greek Share Platter – lamb skewers, Greek salad, honey and sriracha halloumi, hummus, tzatziki and pita
Seared salmon cous-cous salad with feta, pomegranate and lemon herb dressing
Spicy Thai style fishcakes served with Asian coleslaw
Fresh seared tuna Niçoise salad with homemade beer bread
Bacon, feta and sweet red pepper quiche served with broccoli salad
Fish taco salad bowl served with homemade guacamole and spicy bean salad
Caribbean chicken salad served with fresh herb baguettes
APPETIZERS
Steamed mussels in tomato and garlic broth
Baked coconut crusted shrimp
Tuna Ceviche
Caramelized onion and brie tart
Garlic, mushroom and pesto bruschetta
Burrata, sun-dried tomato and rocket salad
Melon, Prosciutto and Gouda salad
DINNER
Stuffed Caprese chicken served with roasted butternut squash and a watermelon & feta salad
Slow cooked BBQ pork ribs served with roasted sweet potatoes and apple slaw
Steak served with mushroom sauce, garlic baby potatoes and a peach, Mozzarella and rocket salad
Local whole fish served with coconut rice, mango salsa and roasted greens
Homemade lasagne served with Caprese salad
Creamy prawn and chorizo risotto served with avocado, rocket and Parmesan salad
Homemade beef burgers and buns with caramelized onions and Parmesan zucchini wedges
DESSERT
Homemade Crêpe with vanilla ice cream and seasonal berries
Homemade key lime pie
Chocolate fondants with Baileys cream
Banoffee pie
Mini cheesecake
Rum fried bananas
Sticky toffee pudding & homemade ice cream
*This is a sample menu for illustrative purposes. All recipes are subject to Guest preferences, Dietary Requirements and produce availability in the islands. Bon Appetit!
AMENITIES
Air conditioning and fans
Swim platforms and showers
Heated deck showers
Water-maker and generator
WiFi Internet Access
Flat-screen TV in salon
Full surround sound system
i/Device docking station
Cockpit and flybridge speakers
Ice maker
Barbecue
WATER FUN
15' rigid inflatable boat w/50 hp engine
Water skis available upon request before charter
Children water skis
Wakeboard & Tube
2 x Stand Up Paddle-boards convertible to 2 one-person kayaks
2 SeaBobs
Snorkeling gear
Light fishing gear
Beach games
SCUBA diving options
Underwater camera/video
SPECIFICATIONS
Model: Lagoon Catamaran
Year: 2018
LOA: 56′
Beam: 31′
Draft: 5′
Engines: 2 x 110 hp
Flag: Marshall Islands
Epic Yacht Charters
Average rating:
13 reviews
January 2021 Charter Guests
Feb 25, 2021
The Week Was Amazing
This week has been amazing!! Thank you for a week filled of adventure, knowledge, humor and most importantly memories. Chef, your food is amazing and made every meal with love!! Captain, you have made our journey and island days unforgettable. Thank you both again and we will see you soon ❤️"
March 2021 Charter Guests
Apr 4, 2021
Exceeded Expectations
I can not think or hoped of a better way to start traveling again. This week with you exceeded so many expectations. Starting with the most delicious gourmet food we have ever had on a boat. The amazing diving with eels and sting rays and the contagious smiles brightening every day. A big thank you for your kindness and generosity. This was a much needed trip, so memorable. Big thanks!!"
December 2020 Charter Guests
Dec 12, 2020
Spectacular Trip
Thank you for providing a safe haven and an incredible escape for us. It was so needed and you both are just genuinely authentic people. Our soul paces match and it's been an absolute pleasure getting to know you both. Inspiring to see two people doing what they love and have a passion for. Chef, your food has spoiled us for life!!! Captain thank you for being the most calm, competent and kind captain. Thank you for a spectacular trip!!!
Sep 15, 2020
Very Impressed
The captain, the salty sea dog was an absolute legend! Great wind awareness and sailing skills, he took the time to teach us a lot throughout the week. We had so much fun with him and the chef, both always smiling with an amazing ability to make you all feel like one big family. They make an awesome couple and a great team on the boat. The chef went over and above with her hosting and made an incredible variety of fresh and delicious food - I was very impressed by the quality and variety and felt very lucky to have our own chef onboard, could not recommend them both enough.
Sep 15, 2020
What A Week!!
What a week, these two make an incredible team and I can't thank them enough. Let's start with the chef. She is an adorable bundle of energy with an uncanny ability to make her whole crew feel better about themselves just by bouncing around the yacht. A "Michelin-starred chef" projected to have more insta followers than Kylie Jenner by 2021, this girl could whip a King's banquet using only a billycan and a bunsen burner. I am already so jealous of her future children's lunch boxes. Now the captain, what an absolute 11/10 legend- great banter, made everyone feel at ease on the boat very quickly, ensured everyone had a turn at helping out- whether it was tying fenders or lowering the anchor, whilst making everyone feel at ease doing so. Super chill guy with positive energy over absolutely everything. Would recommend this crew to friends for any future trips and would 100% request them on any future trips of mine.
February 2020 Charter Guests
Sep 15, 2020
Will Request This Crew Without A Doubt Again
I've had the pleasure of having some outstanding Captains and First Mates in the past in the past, but this crew completely stepped up and changed any experience we ever had. The captain was phenomenal, from an excellent captain, hospitable host to his ability to park his yacht in the smallest of spaces! He was a fantastic captain, always in control and always had a smile on his face. Nothing was too much trouble and he would jump at the opportunity to please the guests! The chef impressed us all, her breakfast spreads were outstanding, her lunches even more impressive and her dinners absolutely delicious. I have no idea how she made such elaborate feasts and so many items (all perfectly hot) in such a small kitchen. Her skill is truly impressive! She also ensured that each person's tastes were met, tailoring our portions to our personal preferences. She also kept the yacht communal areas immaculate and provided great advice for each of the ports. These two did an outstanding job and we will be requesting them again next year without a doubt.
February 2020 Charter Guests
Sep 15, 2020
11 out of 10
I wished I could put 11/10 for these two. The crew went beyond expectations. The chef always had a beautiful smile on her face and cooked amazing food. She was always paying attention to details and was really caring with us. The captain did a fantastic job at making sure we were always comfortable and informed on what was going on. From the moment we stepped foot on the yacht he made us feel comfortable and at ease. He has a super friendly and relaxed manner and really made the week for us.
March 2020 Charter Guests
Sep 15, 2020
Unforgettable Holiday
Our holidays were unforgettable also thanks to the fact that the crew on board was exceptional. For this reason we would like to inform you that both the hostess & captain have worked with extreme professionalism and enthusiasm, taking care to fulfill all our requests. The chef has a particular talent for cooking, her dishes have proved beyond our expectations, always presented and served with care and love. The captain has always been careful not only to drive the boat but to make children participate and active, always demonstrating excellent professionalism and availability. Thank you very much.
March 2020 Charter Guests
Sep 15, 2020
Will Turn Your Holiday Into A Dream
The chef is not only an excellent cook, she is extremely careful to make everything perfect. Her skills in the kitchen are incredible, she can transform everything into excellent dishes, from presentation to the variety of what she offers. She is very attentive to the preferences and needs of the customer. She has delighted us with always different dishes, she has managed to enhance the local raw materials, she has always satisfied our requests. In addition, she always knows how to involve children (our 10 year old twins) in fun activities. It's nice to see her always with a smile. We have always felt very safe in skipper's hands, even in the most difficult weather situations. He is very precise, responsible and skilful in finding solutions to every problem in order to make the customer feel at ease and will not let you miss anything. The unique places he has made us discover have been chosen with care, he informs about everything and these are the best qualities that a skipper can have. He always had organized fun activities for us, so as to involve the whole family. He is also a sunny person who always welcomed us with a smile. Last but not least, he knows how to prepare excellent cocktails!
I believe that this crew are a winning couple, of the highest level, able to turn your holiday into a dream. And we hope to spend our holidays with them next year too.
December 2020 Charter Guests
Dec 7, 2020
Amazing Trip
What an amazing trip! Respite At Sea is beautiful and makes great use of space. We loved all the outdoor seating. The crew took care of all our needs and have wonderful stories to tell. Every meal was a delight. We would love to sail on Respite At Sea again.
   360° VR Tour
SCUBA DIVING ONBOARD
Gear included
3 Dives for certified divers (6+ nights)
$25,00 per person for additional dives
Epic Yacht Charters provides the most updated information on yachts available but cannot guarantee any details are 100% correct until we verify with the specific yacht.
Similar Yachts