Zingara - Catamaran
Legendary Luxury
76 ft sailing catamaran
Accommodates up to 10
1 King suite and 4 queen ensuite cabins**
Scuba diving/instruction onboard
From $45,300/week
Make an Inquiry
Are You Ready to Start Your Journey?
I am happy to assist you in your search. Please call or email me.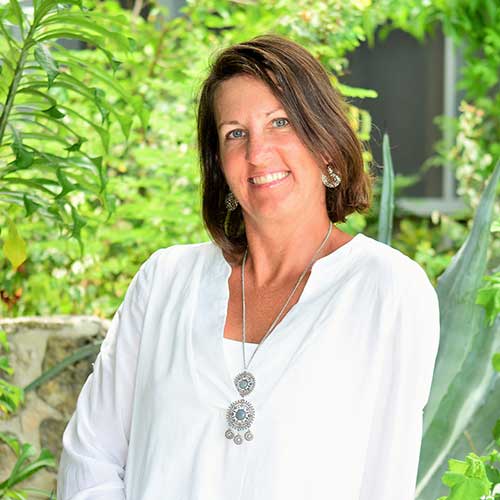 Michelle Heyns
+1 (954) 543-1270
[email protected]
Make an inquiry
Print this page
Please click to
. This might take up to 20 seconds.
Download PDF
Please click to

. This might take up to 20 seconds.
ZINGARA's name comes from the legend of Countess Zingara, which is Italian for Gypsy woman, who had a life of notoriety and tragedy wandering Africa.
ZINGARA is a Matrix 76 ft sailing catamaran ideal for large groups or two families. There is a giant open-air flybridge for additional space that even has an outdoor Jacuzzi! 10 guests are accommodated in 1 King stateroom, 4 queens. **One queen cabin that can be changed to 2 twin beds. All sheets and blankets are new, and you can enjoy luxurious comforters and bathrobes. Lounge in the steamship recliners on the sky lounge.
The forward-facing master suite occupies most of the width of the yacht and boasts a spa tub for ultimate relaxation. In addition to the standard water toys, there is a Hobie Cat on the yacht which guests can enjoy. ZINGARA is crewed by an energetic crew of 4, Captain, chef, mate & stewardess.
*For Rates, see PRICING Tab below – Holiday weeks may differ, please enquire!
The specifics
Pricing
Availability
Crew
Cuisine
Amenities
Reviews
Videos
Scuba
| Season | 2 Pax | 3 Pax | 4 Pax | 5 Pax | 6 Pax | 7 Pax | 8 Pax | 9 Pax | 10 Pax |
| --- | --- | --- | --- | --- | --- | --- | --- | --- | --- |
| Winter 2020 to 2021 | $42,800 | $42,800 | $42,800 | $42,800 | $42,800 | $45,400 | $45,900 | $48,600 | $49,100 |
| Summer 2021 | $42,800 | $42,800 | $42,800 | $42,800 | $42,800 | $45,400 | $45,900 | $48,600 | $49,100 |
| Winter 2021 to 2022 | $45,300 | $45,300 | $45,300 | $45,300 | $45,300 | $46,950 | $48,600 | $50,300 | $52,000 |
| Summer 2022 | $45,300 | $45,300 | $45,300 | $45,300 | $45,300 | $46,950 | $48,600 | $50,300 | $52,000 |
Holiday offers
Please note that Holiday rates are subject to change.
Christmas week: $62,500
New Year week: $62,500
PRICE INCLUDES:
Use of the yacht with our Professional Captain and Chef and additional crew
All Onboard Meals – Breakfast, Lunch, Appetizer, Dinner, and Dessert
Snacks – Fresh Fruit, Popcorn, Granola Bars, Chips, Chocolates and more
Beverages – Water, Juices, Sodas, Coffee, Beer, Wine, and a Fully Stocked Bar
Water Sport activities
Broadband Wireless Internet Access
Air Conditioning
Cruising taxes and permits, BVI licenses, and port fees
Fuel for the yacht and dinghy
PRICE DOES NOT INCLUDE:
Shore activities such as dining, shopping, or special off yacht excursions
Premium Beverages/Wines not normally stocked and excessive alcohol consumption
Airport Transfers
BVI individual fishing permits
Crew gratuity; 15-20% of the charter cost
Availability
Highlighted dates are booked, on hold, or unavailable. We may be able to challenge the dates on hold. Please contact us for details. All other dates not highlighted are available. You can use the arrow icons to navigate through the months.
Dates Color Key
If no color is noted on calendar or in the detailed list below, the dates are available for your charter
Booked (Booked by another client group already)
Hold (Held by another client group, not yet booked, and can be challenged)
Unavailable (Blocked out by the Owner and unavailable to challenge)
Transit
CAPTAIN CAMILLE & CHEF KATIE
Originally from France and Italy, Camille (Right in the photo) has been an ocean lover and nature enthusiast from a very young age. She grew up in Italy where her weekends were mostly spent horseback riding, swimming in the Mediterranean Sea, sailing on lakes with her dad, and skiing in the mountains. After studying Business and Management in England and France, she moved to the Caribbean to work in marine conservation. There, she discovered scuba diving and started sailing more regularly. She fell in love with the ocean, which led her to pursue a life at sea in the yachting industry.
Over the past four years on Zingara, Camille has learned a great deal about boat handling, sailing, the good running of the vessel, and the industry as a whole. Her background as a lodge manager and horseback safari guide in Kenya, as well as a dive instructor in Costa Rica, forms a solid foundation for the high-level service she provides today. Camille knows the BVIs and the Southern Caribbean inside out, which allows her to choose the best possible itinerary and easily adapt to the guests' preferences.
She is a very energetic Captain and is always excited to share her love for the ocean with guests. She'll happily take them on adventures – whether it be underwater, above water, or on land. She always looks forward to giving the guests the best possible experience.
Katie (next to Camille) began cheffing professionally in 2016 for The Moorings in the Caribbean where she found a love for the culture and flavors of the Caribbean
She has been working in the Caribbean ever since, spending her downtime diving, hiking, and exploring all the BVI has to offer on the marine industry and towards another great passion: food and cuisine. Ed's culinary background includes one of the UK's best and busiest gastropubs, a 2 AA rosette restaurant as well as a Michelin star kitchen. Most recently Ed has been running the Conference and Banqueting operations at one of the most prestigious hotels in Southeast England, planning and executing wedding banquets and other large-scale feasts for up to 200 people.
After a fantastic summer working onboard Superyachts, Katie is now on Zingara and so excited to share her culinary creations with her guests.
Whatever your requests or requirements she is more than happy to tailor her menu exclusively for her guests every need, using only the freshest and most vibrant local ingredients Katie's dishes will guarantee to wow
FIRST MATE ORIOL & STEWARDESS ALEXANDRA

Born and raised in Spain, Oriol (left in the photo) grew up between the mountains and the seaside. He is an open-minded and enthusiastic guy that will always be there to make you feel at home. His deep interest in discovering new cultures and understanding the unknown pushed him to study Diplomacy and International Relations in the United Kingdom. A determined lover of outdoor activities, he has been exploring the globe for many years. From the cold winters of the Swiss Alps to the hot eternal summers of the tropics.
Also a scuba diving instructor, his biggest motivation has always been the study and understanding of marine wildlife in order to share its wonders with everyone else. Knowing the importance that marine ecosystems have on the world, he has taken part in several coral conservation and propagation projects in Thailand and Indonesia.
Being a very attentive and joyful member aboard Zingara, Oriol will always be at your service and will love taking you on diving trips. Join him to explore the turquoise Caribbean Sea, its mysterious wrecks, or on a tour around its breath-taking jungles.
Born and raised across the globe, Alexandra (next to Oriol) rapidly developed her passion for adventure, as a young girl. She became a certified diver at the age of 12 and since that day, has fallen in love with the sheer beauty of the underwater world. Alexandra became a dive professional on Komodo island, Indonesia, where she gained extensive experience guiding and teaching in challenging dive sites with intense currents and conditions, but surrounded by the amazing reef and sea life that the Indian Ocean has to offer.
However, marine biology and ecosystem education are where her true passion lies. Alexandra has been involved with various coral conservation and rehabilitation projects worldwide. While based in Indonesia, she was responsible for the transplantation of fragmented coral to protected coral nurseries to encourage successful growth. She is a firm believer that we must protect our planet in order to enjoy our planet!
Other than her fishy friends, one of the main pleasures of Alexandra's work is her customers. She is a real people person and takes great pleasure in looking after her guests alongside showing them all the wonders our world has to offer.
If it is diving in crystal clear waters or sipping on a wonderfully made cocktail, Alexandra is at your service to assist and ensure your dream vacation is exactly that……the dream, may you depart Zingara with many happy memories and a longing to return.
Zingara's EPIC crew will give you the experience of a lifetime!
BREAKFAST
Seasonal fresh fruit salad, homemade granola, and freshly squeezed juice
Warm crusty Cobb loaf, breakfast muffins
Selection of jams and homemade Seville marmalade
To Order:
Eggs any way
Smoked salmon, cream cheese, and capers on a toasted bagel
Sweet or savory crepes
Avocado/Mushroom toast, roasted cherry tomatoes, balsamic reduction, and rocket
Eggs/Portobello Benedict or Florentine on a toasted muffin
Traditional English breakfast, eggs any way, Bacon, sausage, hashbrowns, sautéed mushrooms, roasted vine tomatoes, and avocado
LUNCH
May be served as individual plates or buffet style
Smoked salmon and leek quiche, summer greens
Chimichurri Sirloin, heirloom tomato salad
Sous vide chicken Ceaser salad
Roasted black bean burgers, mango and tomato salsa, cajun wedges
Fresh local fish en papillote, tomato, and herb buckwheat salad split dressing, and poached egg
Salmon fishcakes, roasted butternut, and pomegranate salad
Garganelli pasta with chorizo and peas
APPETIZERS
Smoked salmon blinis, chive, and cream cheese
Mushroom, spinach, and goats cheese Vol-Au-Vents
Roasted and stuffed prosciutto wrapped fig
Stilton and chutney rarebit on rye
Devils on horseback peppered blackberry sauce Bruschetta with ricotta, quail eggs, and chive
Charcuterie: A selection of local meats, cheeses and olives, chutneys, and artisan bread
DINNER
Beef Wellington, sautéed kale, potato fondant, and rosemary jus
Local fresh fillet, asparagus bouquets, saffron rice, and lemon white wine sauce
Fillet steak with Cafe de Paris butter, cauliflower puree, carrot en papillote, and sweet and smoky potato wedges
Sous vide duck breast, potato dauphinoise, braised red cabbage, and passion fruit sauce
Butternut squash, leek, and ricotta lattice pie served with dressed leaves and new potatoes
Pork tenderloin, orange and brandy cream sauce, sweet potato puree, tender stem broccoli Fresh grilled prawns, mushroom and truffle risotto
DESSERT
Chocolate, rum truffle torte, fresh cream, and berries
Tropical Eton mess, lemon curd cream, and passionfruit sauce
Spiced apple crumble, custard, and vanilla bean ice cream
Tiramisu, blackberry compote
Raspberry and whiskey cream pots, homemade shortbread, and fresh cream
Irish cream chocolate mousse, chocolate art, and baby bushwhacker
Lemon Tart, berry coulis, mirangue pieces
AMENITIES
Air conditioning and fans
Swim platforms and heated deck showers
Watermaker and generator
High-speed WiFi onboard
Bose home theatre system
External speakers in cockpit and flybridge
42″ Plasma TV on TV lift in the salon
PlayStation 3 and lots of games.
Apple TV in each cabin
TV/DVD in each cabin.
Jacuzzi on flybridge
Cockpit icemaker
Barbecue
WATER FUN
19′ rigid inflatable boat w/115 hp engine
Wakeboard, kneeboard, tube & scurfer
Adult & kids water skis
Hobie Wave
2 Single kayaks
2 Double kayaks
2 Stand up paddleboards
Floating mattresses and swimming noodles
Fishing rods and tackle
Underwater camera
Scuba diving onboard
SPECIFICATIONS
Model:  Matrix Catamaran
Length: 76′
Beam: 38′
Draft: 5′
Flag:  BVI
Epic Yacht Charters
Average rating:
12 reviews
Mar 7, 2020
Fabulous Trip!
We had a fabulous trip. It was truly amazing! Crew was great. The captain picked up on our sarcasm pretty quickly and joined right in with us. It was fun with him being our same age.  He was always helping the crew with whatever. Often times a hard worker in the kitchen too, was very quiet and soft spoken and often we had to tell her to smile but she was super sweet and obviously young so I can see how we were a bit intimidating. She would open up in more one on one type situations. She is a very hard worker! The stewardess was great. So funny and joked with us and always there to help and get us whatever we needed. She fit right in perfectly. The chef was amazing. Food was incredible. He said we were his fav group thus far bc we weren't picky and we let him do his thing and finished our plates, lol! I was shocked how much time they spend in the kitchen. We enjoyed the times he could hang with us.  Overall they were amazing constantly serving our needs. We ended the trip with the crew joining us for dessert and we all shared our favorite things from the week and it was really neat with crew sharing their thoughts too. We pretty much left the entire itinerary up to the Captain which he noted he appreciated that we trusted him. The stops were awesome. Weather was perfect and seas were calmest he's ever seen.  The boat was nice. Definitely was older and had its flaws at times bc of its age but nothing that stopped us from having a blast. The master room was amazing! I'm hoping we do another trip soon!
Dec 31, 2019
We were all talking over dinner tonight in the Miami airport about what an amazing time we had with you, this past week. Frankly, we were expecting the BVI's to be a bit war torn after the hurricanes, but were pleasantly surprised to see things nearly back to normal. The St. Thomas airport was in fine shape and the islands in the BVIs as beautiful as we remembered. Dinner on Anagada was great, the Soggy Dollar bar was a lot of fun and scuba diving in several very cool spots was a definite highlight. Zingara is a beautiful boat. Extremely comfy and your crew very attentive. We all loved the chef's cooking and the cocktails were tasty and plentiful. My family was pleased to see the BVI's as beautiful as ever and we appreciate you creating a wonderful week for us!!
Feb 6, 2017
Amazing Week
Thank you all for making this such an amazing week for all of us! Zingara is such a stunning boat and with all of the amazing activities and delicious food and beverages. We so appreciate your efforts at making our birthday celebrations very special! We will miss all of you and hope to sail again soon!
Jan 6, 2020
Memories For Years To Come
What wonderful experience! The many places that you took us to and the many things we were able to see and do will be a splendid memory for years to come. By far, the best feature was the fabulous food. Day after day the chef knocked it out of the park! fresh bread, vegetables and main courses added inches to my waistline. The crew was cohesive and singularly focused on our comfort and satisfaction. They do it right on Zingara I would welcome an opportunity to sail with this group again.
May 5, 2019
Thank you for a DELICIOUS and ADVENTUROUS filled week! The boat and our attentive crew exceeded our greatest expectations. The diving, snorkeling and sailing showed us the BVI and Spanish Virgins as we've never seen before. Zingara is truly magical… our family has relaxed and reconnected… we will treasure our memories and hope to see you again soon!
Apr 10, 2019
Thank you so much for absolutely everything. It was the best experience and every day more memorable than the day before. Truly "World Class".
Mar 8, 2019
We are back in Naples and missing the Zingara and crew. I am doing laundry and yes I must cook dinner tonight! Such a shock to my system after being pampered for a week! Mark and I had the best time last week! You all treated us as royalty! Your attentiveness and professionalism was accomplished in such a warm and friendly manner. Thank you to each of you! And thank YOU for the 5 extra pounds! Haha! The food was amazing! You are such a talented chef! Our crew has anointed me the "author" of the Zingara 2016 Cruise Cookbook! So if you would not mind sharing some of your amazing recipes, it would be greatly appreciated! Of course whenever it is convenient for you! Thank you for a perfect week and for the recipes!
Feb 13, 2019
What a fantastic week in a fantastic location, spent with fantastic friends, and a FANTASTIC crew. The crew made this trip absolutely wonderful from start to finish! They were always there for anything and everything!! Phenomenal food, drinks, and snorkeling sites every day. Our sincere thanks to Captain Lee, his lovely bride of one year, Nadine, Kieran and Michelle!! Great job by all!!
Nov 30, 2019
Most Wonderful Charter
Our family had one the most wonderful charters ever with Zingara! We have been chartering for many years so I feel very comfortable saying that Zingara is top notch and this was our second charter with her. The crew took such wonderful care of us and anticipated our every need. We all had a ball and we look forward to chartering again ! The crew made certain every evening anchorage was comfortable for us. The food was amazing and even our pickiest eater was happy! Happy Sailing!
Sep 1, 2019
We will never forget this trip EVER and hope we can visit the boat and crew again someday, wherever they are.
SCUBA DIVING ONBOARD
Diving is included for certified divers
All resort courses included too
Referral O/W Certifications available
Practical included in the charter fee, PADI e-learning theory paid by guests and preferably completed before boarding.
Epic Yacht Charters provides the most updated information on yachts available but cannot guarantee any details are 100% correct until we verify with the specific yacht.
Similar Yachts