If you need accommodation before or after your yacht charter week, we are recommending a few hotels in Tortola (EIS) and other islands for you to choose from so that you do not miss a day onboard.
Sometimes your flight is late and you wish to stay ashore before joining your charter the next day. You may even want to stay an extra night on Tortola, Virgin Gorda, Scrub Island, or Saba Rock to explore more of the Caribbean islands. The marina for yacht pickup varies between Nanny Cay, Trellis Bay, and Road Harbour.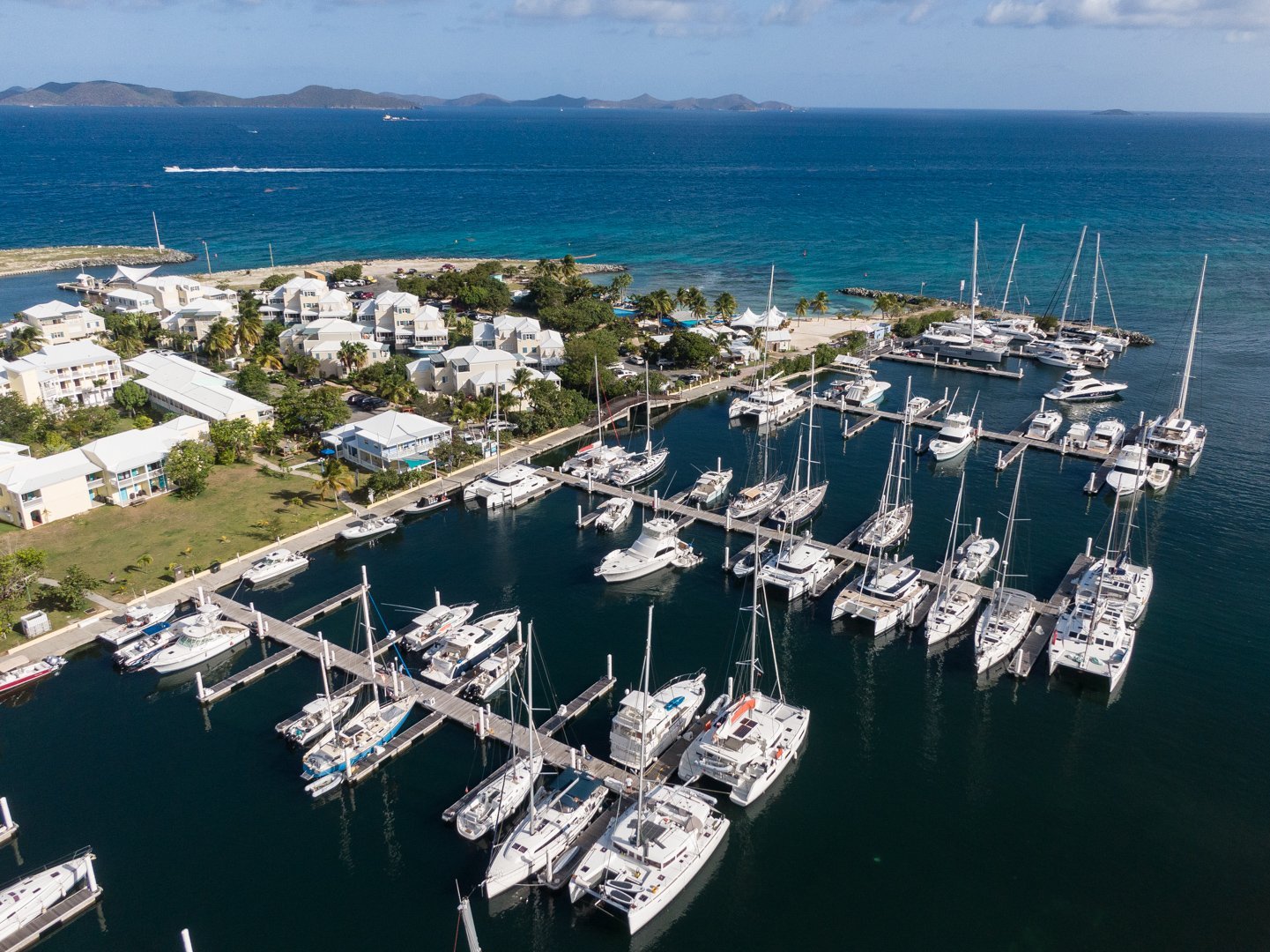 Let's look at some of the best places to stay
Adventure and luxury living set within the magic and beauty of the British Virgin Islands, Scrub Island Resort, Spa & Marina is your own pristine private island retreat.
You're not looking for an average vacation. Good. This is not your average place. Divine secluded beaches. The clearest of waters. Boundless adventures on and beyond our breathtaking shores. What will you discover? 
Scrub Island Resort accommodations consist of 26 guest rooms; 26, one- and two-bedroom suites; and a collection of 10 luxury villas. All offer dramatic views of the Caribbean Sea. Private island paradise. Secluded beaches. Award-winning spa. Unwind and recharge in the British Virgin Islands with a little help from our luxurious accommodations, breathtaking views, and lush landscapes. Discover rest. Relaxation. And a haven of tranquility.
Nanny Cay currently has 52 charming rooms nestled in a tropical oasis garden setting in the heart of Tortola's favorite marina.
All hotel rooms feature air conditioning, daily maid service, and private balconies overlooking the picturesque marina or tropical gardens.
The accommodation comprises standard, deluxe, premium, and superior rooms.
We opened our new Seaview wing. With Superior rooms on the ground and first floors and Premium rooms on the top floor, each room has over 400 square feet of cool interior space and a breezy balcony with views over the Sir Francis Drake Channel and outer marina. Each room has been finished to a four-star standard in a relaxing coastal decor with two queen beds, comfortable sofas, in-room WiFi, and TVs. There is an elevator for guests to access the higher floors, and a walkway connecting the new buildings to the existing reception block.
The Seaview wing complements the 34 existing rooms in the historic garden wing. On the ground floor, there are standard rooms with either two full-sized beds or two queen size beds and a seating area.  Deluxe rooms upstairs also have either two full-size beds or two queen-size beds.
Set on a one-acre slice of paradise in the North Sound of Virgin Gorda, Saba Rock is an iconic, must-stop destination in the British Virgin Islands.
Known for its island-friendly allure, playful spirit, and easy-going vibe, this secluded oceanfront resort is perfect for island-hopping, working from paradise, or a full resort experience to set the backdrop of your next big vacation.
The island's nine contemporary and oversized guestrooms, all with sweeping views of the Caribbean, feature a chic, bohemian design that celebrates the island's rich history and location as a kiteboarding and sailing destination. Our elegant beachfront hideaway beckons you to create unforgettable memories with family and friends, no matter your speed. Amp up your on-the-water fun as you spend sun-drenched days diving, snorkeling, kite surfing, and kiteboarding.
When you're ready to slow down, relax in our beachside hammocks, soak in the stunning natural beauty of our gardens, or explore the perimeter of our private, just-for-guests beaches.
Laidback luxury meets a historical past at Long Bay Beach Resort, an iconic retreat on Tortola since the late 1960s.
Breathing life into a storied past, our rebuilding process makes use of as many local materials as possible to blend the beauty of the British Virgin Islands into the story of Long Bay Beach Resort.
1748 Restaurant resides in a building as old as the name suggests, with the same natural stone, coral, and limestone walls once used in a rum distillery right on the beach. Our building methodology aims to create the smallest possible effect on our breathtaking surroundings, allowing nature to guide our choices of materials and design.
Long Bay Resort, on the quieter north end of Central Myrtle Beach, offers 286 oceanfront condos, suites, efficiencies, standard rooms, and several water activities, including a 250-foot enclosed heated lazy river that is open all year.
Retreat to Tortola's stunning northeast shore for an idyllic stay at Wyndham Tortola BVI Lambert Beach Resort.
Situated on one of the Caribbean's most beautiful beaches, our contemporary 14.4-acre property features one of the biggest freshwater pools in the British Virgin Islands with a convenient swim-up bar and cabanas.
Get pampered at our tranquil spa, work out in the fitness room, or enjoy delicious Caribbean and Mediterranean cuisine at our Turtle restaurant. Smartly appointed with an Italian-inspired design, the 38 pet-friendly, non-smoking rooms and suites are outfitted with modern amenities like free WiFi and private patios for savoring the sounds of the ocean and garden views. You can host a business gathering, celebration, or the wedding of your dreams in our up-to-date 1,600-square-foot clubhouse, including a covered terrace that can be customized for your event. If you're flying in, we're less than four miles from Terrance B. Lettsome International Airport (EIS).
Discover Maria's By The Sea Hotel and delight in the sweeping views of the harbor, central views of Road Town, the capital of the British Virgin Islands, and the lush green backdrop of the surrounding hills.
Our hotel is a premier location for your stay whether for leisure or business. We provide top-of-the-line meeting and business facilities and professional courteous services to make your next business or social event a memorable one.
Perfectly located in the center of downtown Road Town on Tortola, the capital of the British Virgin Islands, Maria's By The Sea is the city's best choice for refined boutique hotel accommodations. The independent, locally owned and operated Maria's By The Sea recently completed a new wing adding the highest level of modern comfort and finish to the property.
Enjoy Free Wi-Fi, complimentary bottled water upon arrival, and Business Center access. We are within steps of every downtown attraction, and just minutes away from most local attractions.