The annual BVI Spring regatta 2023!
This is the 50th wonderful event!
The captains and crew are all gearing up and training for one of the most exciting sailing regattas in the Caribbean which are considered a premier annual racing event.
All the action will take place at Nanny Cay Marina, Tortola, BVI from Monday, March 27 to April 2.
It has developed a reputation for serious sailing competition and some serious partying. With 7 days of perfect wind, warm water, and hot racing, this is an event not to be missed. Over 150 yachts from around the world flock to the beautiful islands of the BVI to race on 3 courses, 18 different classes, and of course something for everyone. Yes, of course, the parties add to the festivities!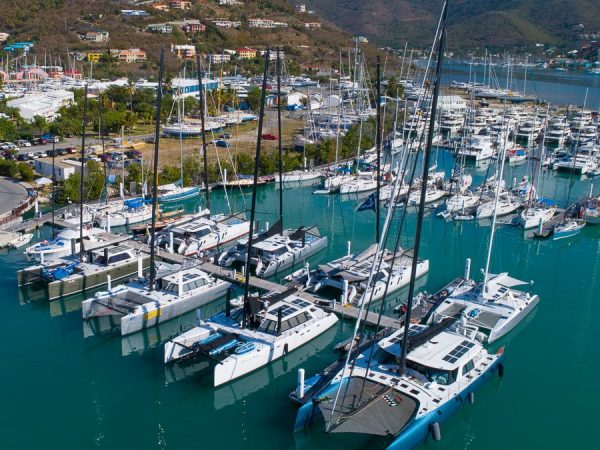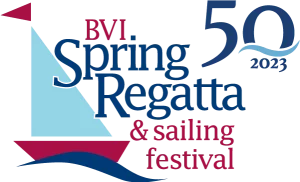 The seven-day event starts on Monday, March 27th with the Sailing Festival opening day festivities and skipper pack collection. The Sailing Festival, a warm-up event, runs Tuesday, March 28th, and Wednesday, March 29th, offering friendly and fun racing to island destinations, including Scrub Island. The Scrub Island Invitational, hosted by Scrub Island Resort, is an approximate 12NM upwind ride for the CSA Cruising, Bareboat, and Multihull fleets, and a longer course for the CSA-Racing fleet.
Located off the northeast end of Tortola, Scrub Island is a beautiful private resort island with classic Caribbean white sand beaches and docks at the ready. The relatively short race to Scrub Island gives sailors plenty of time on the island to enjoy the outstanding Scrub Island hospitality.
Following a lay day on Thursday, March 30th, crew and boats will be set for the ever-competitive BVI Spring Regatta, three days of the Caribbean's best racing starting Friday, March 31st. The Regatta has traditionally attracted a diverse fleet of boats in addition to a strong bareboat fleet, and whether sailors participate in all five races of the BVI Spring Regatta & Sailing Festival, part or all of the Festival, or the three-day Regatta, the event is flush with 50 years of great stories and experiences that keep sailors, and their families and friends, coming back year after year. 
Without its sponsors, the BVI Spring Regatta & Sailing Festival simply would not happen, and the organizers gratefully acknowledge those sponsors who make it possible for sailors to attend this fabulous sailing event: Nanny Cay Resort & Marina, Moorings BVI, Scrub Island, Cape Air, Tito Vodka, RTW/Provisioning, Sea Hawk Nautical Coatings, Mount Gay Rum, BVI Tourist Board, SOL, International Motors, and Portland ShipYard. The Regatta's sailing community is encouraged to patronize these generous sponsors!
"For anyone interested in having a great week sailing and partying with sailors from around the world this is the place," Friedman added. "To meet and sail against crews from around the Caribbean, US, and Europe is really fun and something I don't get to experience sailing in local club races at home. Beautiful scenery and great sailing in relatively protected waters; it's a sailors' paradise and very special having islands as marks!"
"Our host Nanny Cay, and our Village and Race Committee crew, is set to provide another stellar BVI Spring Regatta for the 50th edition of this fabulous regatta," Judy Petz, Regatta Director said. "We are thrilled that so many sailors from around the world continue to put the BVI Spring Regatta on their annual calendar and we hope those who have yet to experience this special sailing event make it to our beautiful islands in 2023."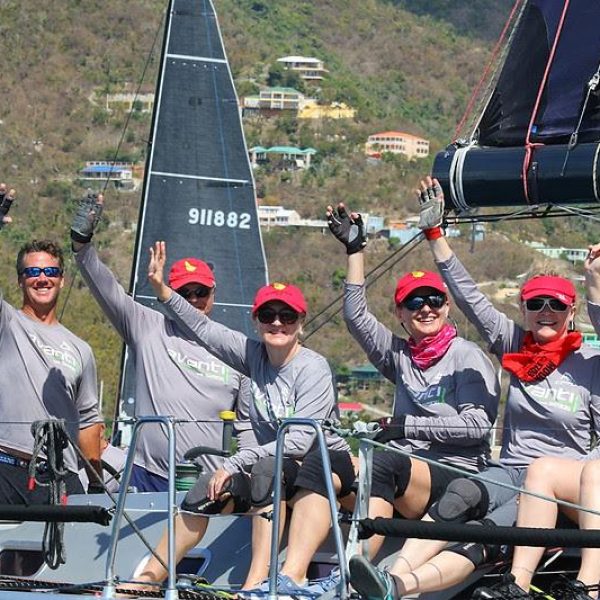 "That feeling of crossing the finish line is one of the most exhilarating feelings I have personally experienced in my racing career." – Leon Heyns
When you follow the fleet alongside while sipping a cold beverage on your own private luxury charter yacht, feel the wind in your hair and you can share in the experience!
Book your sailing charter now! Boats are filling up and once you are part of this great event, party away at the finish line and buy the T-Shirt. Then repeat this adventure next year.
Keep it Epic!
Epic Yacht Charters wish to Thank Nanny Cay Resort & Marina, Moorings BVI, Scrub Island, Cape Air, Tito Vodka, RTW/Provisioning, Sea Hawk Nautical Coatings, Mount Gay Rum, BVI Tourist Board, SOL, International Motors, Portland ShipYard for information and photos.
To learn more please contact the friendly & knowledgeable team at Epic Yacht Charters to get on board a luxury Sailing or Power charter catamaran. Your Private Water Taxi or Tours can be arranged.
Contact Us NOW for availability and a personalized quote!  While our service is priceless, it is always complimentary.
Email us: [email protected] Call us: (954) 543 1270 or LiveChat with us on our website and ask as many questions as you want. Thank you and wishing you Epic Adventures from Team Epic!