An often forgotten treasure found sailing in the Caribbean is the Spanish Virgin Islands (SVI) a mere 20 miles from the US Virgin Islands and only 6 miles to the east of Puerto Rico. Back in the days of Bluebeard and other famous pirates, the Spanish Virgin Islands have always been a well-kept secret because of their hide-outs.
Our fleet of crewed charter yachts are located in the US and the British Virgin Islands and for that reason, we recommend leaving and returning to the marinas here. There is another option where you depart from and return to Fajardo in Puerto Rico.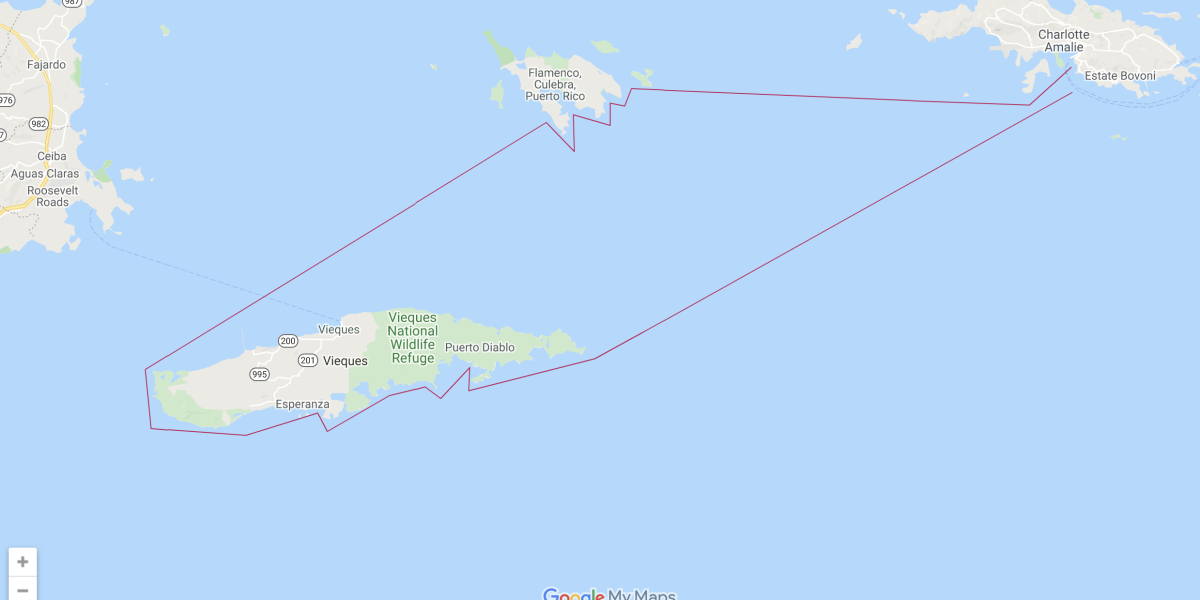 SAMPLE ITINERARY FROM ST. THOMAS TO THE SPANISH VIRGIN ISLANDS
DAY 1: We welcome you on the dock at Yacht Haven Grande in Charlotte Amalie, St. Thomas. After a welcome cocktail and lunch aboard your luxury crewed charter yacht, your captain will order the lines onboard as you depart the main port. You will head off to Isla de Culebrita, which is the smallest island with beautiful beaches. This will be an amazing stopover for snorkeling and watersports before settling in at night in the protected anchorage.
DAY 2: After breakfast, enjoy a short nice sail to Ensenada Honda on Isla de Culebra, a popular anchorage that is a well-protected bay from all directions. This is a great spot to plan Scuba diving for the day or discover Culebra Island on your own itinerary without rush! Rent a Jeep and get ready for the adventure of driving around the Island and go Beach Hopping to experience paradise. Swim with turtles and snorkel through vibrant coral gardens at Flamenco beach on the northern coast of Culebra. Lunch ashore if you wish to enjoy local cuisine and dinner onboard around sunset with a cocktail on the flybridge with 360° views of the bay.
DAY 3: We motor or sail to the western side of Culebra to spend a day and overnight at Tamarindo beach. The waters at Tamarindo are calm since they're protected by Cayo Luis Peña, making it a popular beach Tamarindo Beach for kayaking and snorkeling.  The calm waters make it easy for beginners and families with children to kayak. Enjoy a picnic lunch on the beach and get that amazing sunset photo from the upper deck.
DAY 4: Today, we will enjoy a long beautiful downwind sail to the west end of Vieques. Punta Arenas known as Green Beach is a beautiful beach lined with lush vegetation and palm trees. If you are seeking to visit a place that has a "remote" feel, the island of Vieques, Puerto Rico is for you.  None of the beaches in Vieques feel crowded, but Punta Arenas feels the most remote. This beach is part of the Vieques National Wildlife Refuge and offers very scenic views of the main island of Puerto Rico and El Yunque.  Once we get to the beach, you'll find a spot to yourselves, the snorkeling it's really great. Spend the evening watching the stars on the upper deck.
DAY 5: Today, we sail toward Esperanza on the south shore of Vieques. Before we settle at anchor for the night, we spend the day at Sun Bay Beach. Here you can stroll along the beach, enjoy a sunny fun-filled day with an umbrella and a cooler of beverages. Snorkel, kayak, stand-up paddleboarding, and enjoy more watersports in this protected bay. We will be at anchor in Esperanza for the night and you can explore ashore and discover a few bars and restaurants with local cuisine. The BioLuminescence tour is a must-see and is a kayak tour through a bay to the east of Esperansa that has microorganisms exhibiting BioLuminescence. The water literally lights up when disturbed by your paddle or hand.
DAY 6: On the way to Ensenada Honda on the east end of Vieques is a great bay that is not to be missed called Bahia de la Chiva. In the middle of the bay is Isla Chiva. Anchor off that island and enjoy a great day of swimming, relaxing, and beaching. We motor into Ensenada Honda for the night which is a well-protected bay from all directions.
DAY 7: We set sail for our return to St. Thomas and enjoy a "beat" up the wind with a few tacks to reach Lindbergh Bay right next to the airport and spend the night listening to local music played at the resort at the end of a long white beach. With a cocktail sitting on the flybridge, you can plan your next Caribbean getaway!
DAY 8: We say goodbye and send you to your next stay on the island or to the airport with a taxi arranged. Hope you come back and see more of this beautiful sailing area!
This itinerary is flexible and can be customized to suit your charter wishes or excursion requests.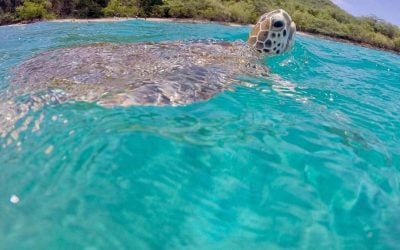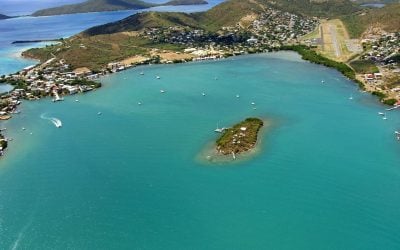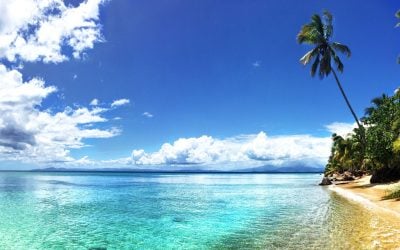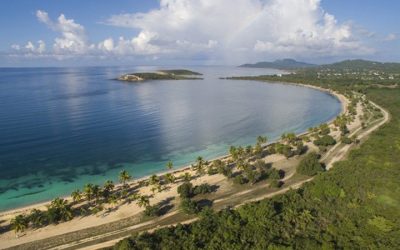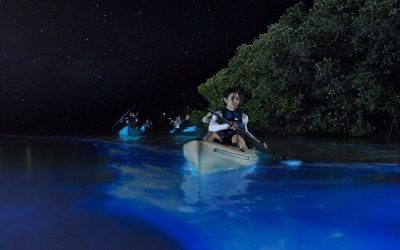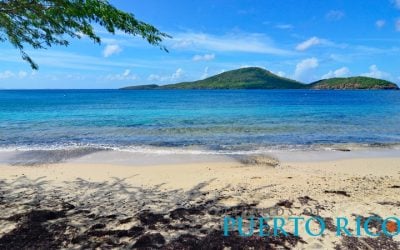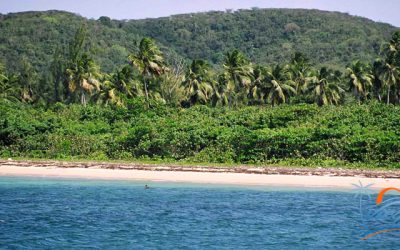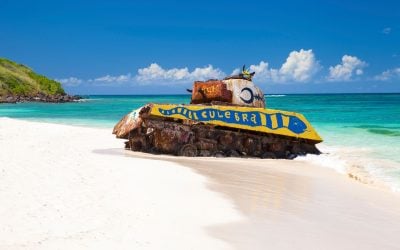 To learn more please contact the friendly & knowledgeable team at Epic Yacht Charters to get onboard a luxury Sailing or Power charter catamaran. Your Private Water Taxi or Tours can be arranged.
Contact Us NOW for availability and a personalized quote!  While our service is priceless, it is always complimentary.
Email us: [email protected] Call us: (954) 543 1270 or LiveChat with us on our website and ask as many questions as you want. Thank you and wishing you Epic Adventures from Team Epic!