The most important part of your all-inclusive yacht charter is your crew!
Your crew is experienced and well trained and will not disappoint when showing you the charter area's highlights for the best vacation ever! The Captain has a professional license, and the boat is fully insured. He is responsible for all safety and wellbeing of all onboard. He plans the sailing route and makes sure the yacht is safe at anchor or on the dock. Your Chef is eager to show off the best cuisine and other culinary delights produced in a tiny galley. She plans menus according to special diets or preferences. If there are additional crew on larger vessels, the Deckhand will be ready to take you in the tender for water sports activities and to go ashore. He will ensure the cleanliness of the common areas. The Stewardess will ensure your cabin looks like it did when you first stepped on board, and together the entire crew is willing to help each other to ensure that you enjoy a well-deserved fun in the sun vacation and a successful trip of a lifetime.
All yachts recommended by Epic Yacht Charters are hand-selected, and we look forward to working with you to make the right choice when you decide to book. Our trusted service comes at NO extra cost to you!
When you decide on a sailing vacation without limits, the next best thing is going on a crewed yacht charter in the Caribbean – with just you and your friends and family going island-hopping on a private yacht – you know that having a knowledgeable captain and personal gourmet chef on board is just one of the many things that make this tailor-made travel experience so unique.
A private crewed yacht charter offers a number of benefits that you simply won't receive on a commercial cruise line or during a deluxe resort stay, ultimately delivering a one-of-a-kind vacation that is all-inclusive and all about YOU. Here are some of the things that will make your on-the-water sailing vacation extra special and unforgettable…
The cost, for a six-person, all-inclusive crewed catamaran sailing vacation can be as little as $18.000.
Use of the yacht with a professional captain and chef and on larger yachts additional crew to ensure the highest level of service
Luxury accommodations with private bathrooms
All onboard meals – breakfast, lunch, appetizer, dinner, and dessert
Snacks – fresh fruit, popcorn, granola bars, chips, chocolates and more
Beverages – water, juices, sodas, coffee/tea, beer, wine, and a fully stocked bar
Water sports activities – All motorized sports included
WiFi Internet access in most areas
Air conditioning throughout
Fuel for the yacht and dinghy
Shore activities such as dining, shopping, or special off yacht excursions
Premium liquor and wines not normally stocked and excessive alcohol consumption
Airport Transfers
Port fees, parks permits, and fishing permits in certain locations
Suggested crew gratuity; 15-20% of the charter cost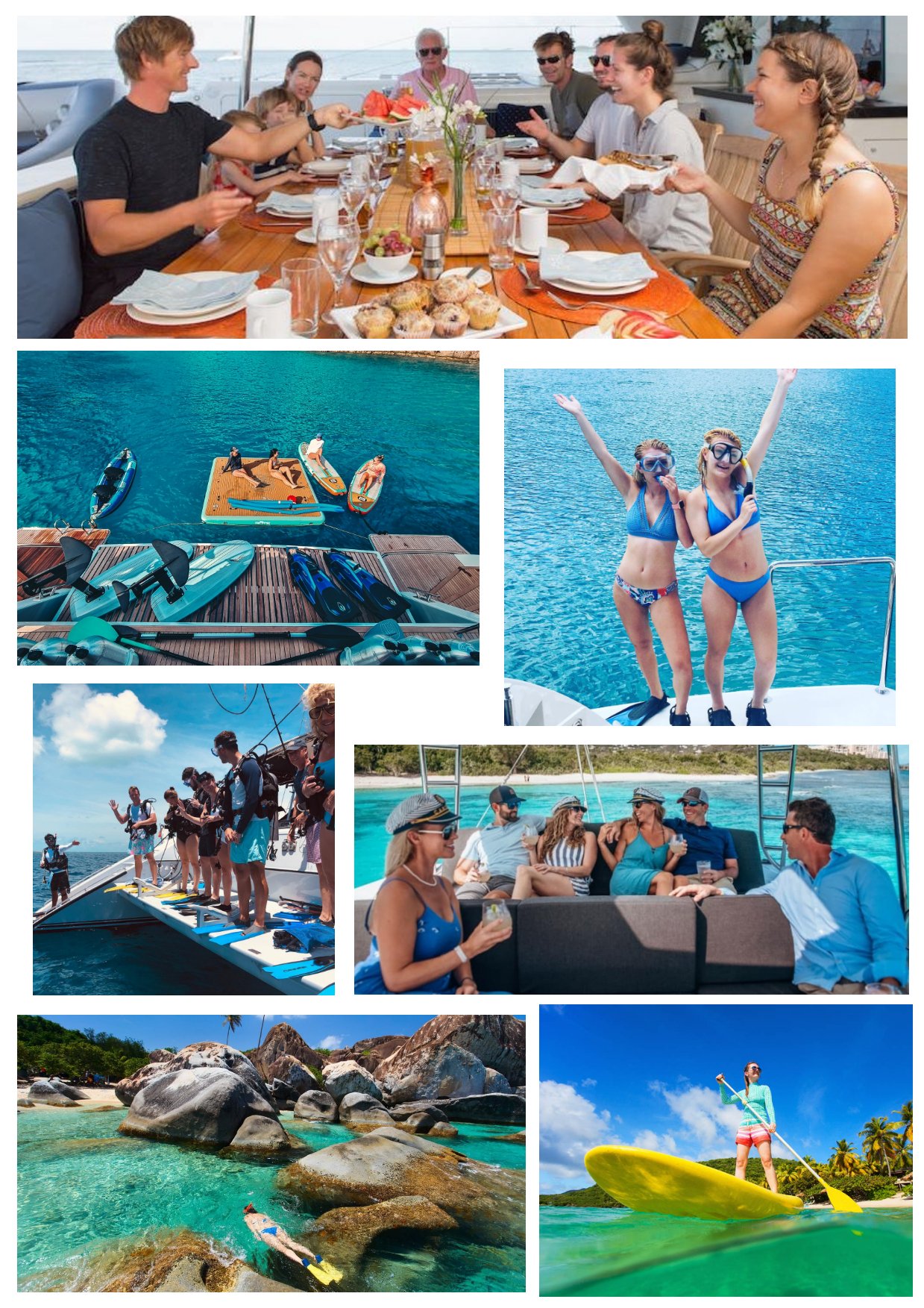 Most reviews have shown us that the food aboard their trip was a highlight.
You fill out the preference forms prior to your arrival and the chef will prepare a menu for the week according. Traveling with a "picky-eater"? Does somebody in your group follow a gluten-free diet? With a personal gourmet chef on board to prepare meals from your preference forms, you can dine worry-free knowing that any food allergies, hard-to-please palates, and dietary restrictions in your private charter party have already been accounted for and accommodated. All meals and beverages are included with a crewed yacht, which means you can soak up the sun while sipping on your favorite happy hour cocktail and avoid the "what's for dinner?" debate altogether. Just sit back and relax—reservations are not required.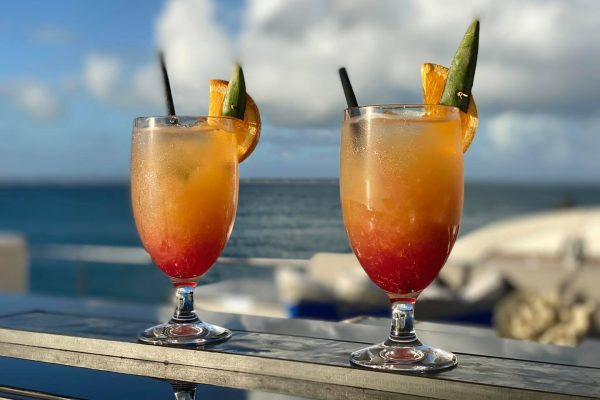 Does an all-inclusive yacht charter sound like your dream vacation? Let us help you make that dream a reality! Epic Yacht Charters offer access to the best sailing or motor catamarans for vacations in the Virgin Islands and other Caribbean destinations.
Please contact us and ask how we can help you find the right boat and crew for your next unforgettable all-inclusive vacation. Thank You.