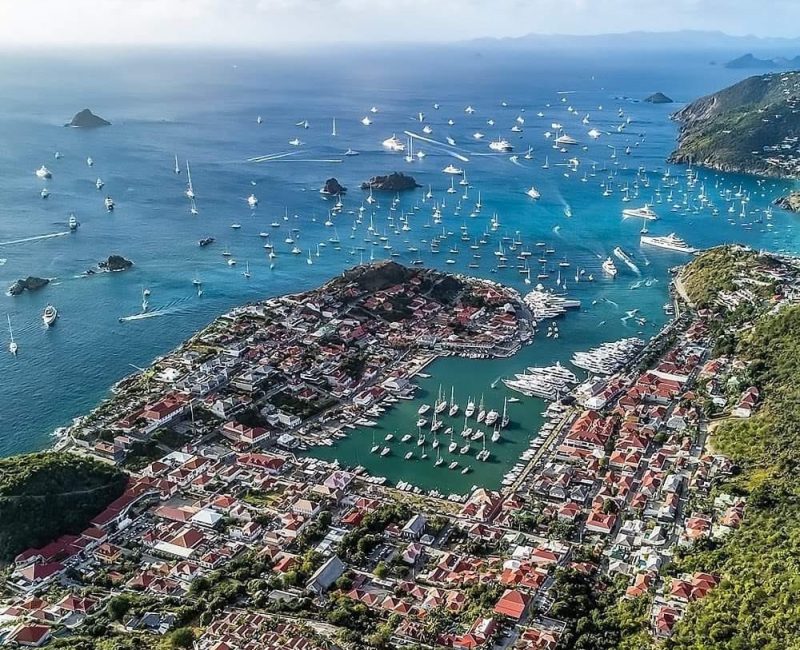 Epic Yacht Charters has included St. Barts in our Leeward Islands itinerary.
Let's first clear up the name…Apparently, Saint-Barthélemy (French West Indies) is referred to as St. Barts or St. Barths…People spell it the way they prefer, however, the next time you wonder how you should call this glamorous Caribbean destination, think about who you're texting or speaking to. If it's a French person, I'd say St. Barth is the way to go. If it's an English-speaking person, then stick to St. Barts.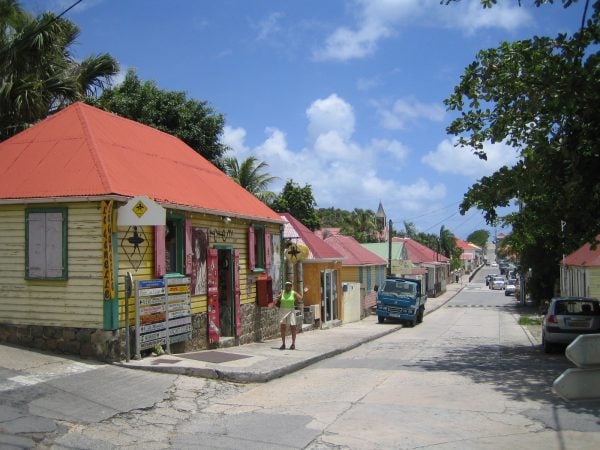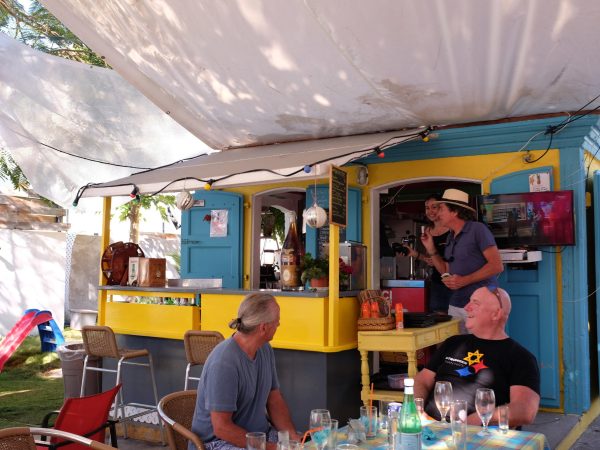 Either way, you spell or pronounce St. Barts, we are still referring to a beautiful, quaint, historical, glamorous, spectacular Caribbean island with that European ambience!
The only way to get here is by boat or plane. Our suggested itinerary is to land in St. Maarten and join a luxury crewed charter yacht to complete around the islands trip including French St. Martin, Anguilla, and St. Barts. If you decide to fly on a puddle-jumper (small plane) from nearby to one of the scariest landing strips on St. Barts, a luxury villa can be your accommodations for the week with a catamaran day-trip to nearby Île Fourche.
Arriving by yacht, you will enter the main port and safe harbor of Gustavia. All passengers must check-in and the captain will collect passports and manifest to ensure your stay is legal. This is an ideal time to walk around the small main town shopping, eating, and drinking around lunchtime. From perfume to baguettes, cheese to champagne, you will get that European vibe. Expensive restaurants to the original "Cheeseburger in Paradise" originating here when Jimmy Buffett flipped burgers and performed at this famed restaurant "Le Select".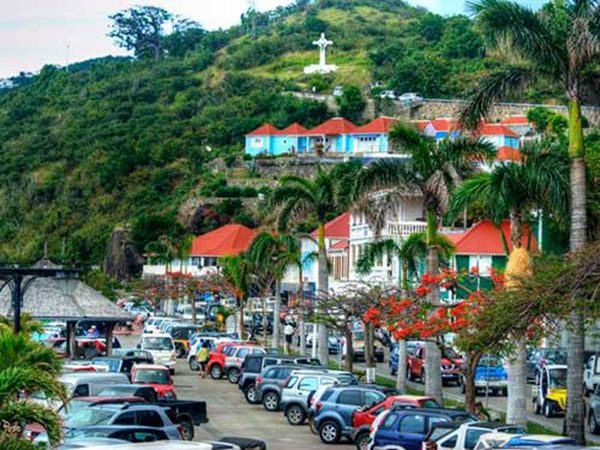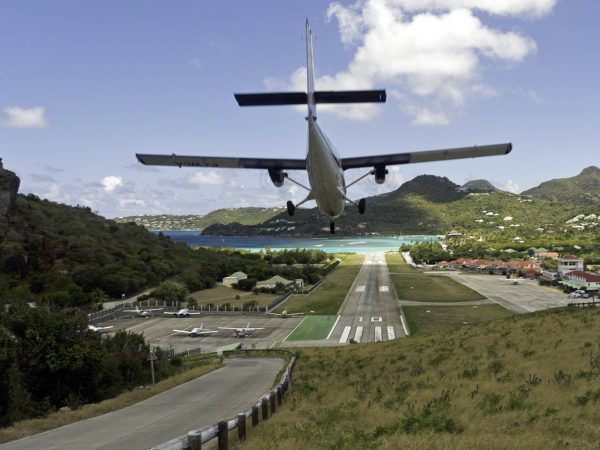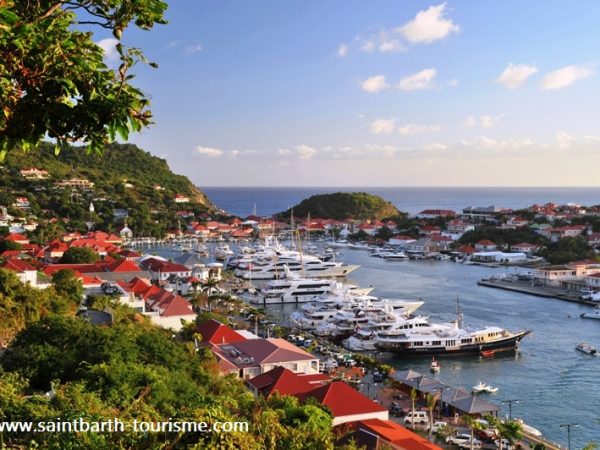 All 14 beaches around St. Barts are worth stopping by on a charter yacht route or an island tour. Shell beach lined with thousands of small shells with a laid back beach bar is within walking distance from the town center. Small rental cars, mopeds, or Mini Moke beach buggies are for rent once you have had enough of walking through Gustavia. The charter yachts do stop in Anse de Colombier with a very protected anchorage near the beach. Here you can snorkel looking at sea turtles over the grassy bottom, kayak, paddle-board, or other water-sports activities including Scuba diving near a rocky point to the North.
The interesting rock formations, calm waters, and stunning views are what the island is known for. The beach is well-loved by locals who want to stay away from the crowds in Gustavia and Baie de St-Jean. From here you can hike along a scenic trail to nearby Anse des Flamands where a beautiful white sandy beach is your reward. Here a swim and a cold beverage are in order before you return to your yacht in Colombier.
Everyone visiting St. Jean beach is watching anxiously as small planes land and take off on a very steep short runway. If you want to stand at the end of the runway, you may spill your drink as the plane flies low over your head, so probably not suggested. Some people get a thrill parking at the top of the hill and watch the plane fly close overhead before descending steeply to the runway.
For a sense of history and colonial architecture, visit the tiny Wall House Museum, where a recent exhibition explored the island's Swedish heritage. There is so much to see and do on such a tiny island. You can choose to explore, laze on the beaches or do adventure activities. No matter how you spend your time on St. Barts, you will not be disappointed by the exquisite cuisine served all around the island.
A short drive from bustling Lorient over the spine of St. Barts and you'll arrive at Saline Beach. At the top of the rocky path from the parking lot, you'll be greeted by white sand tumbling down the dunes into the sea. With rock walls on either side, Saline offers few signs of civilization — perhaps that's why many tend to enjoy the beach "au naturel".
The volcanic island of Ile Fourchue is nearby and a great anchorage protected from the ocean swell and offers amazing views of St. Barts when you hike to the top of the rocky hills.
The port shines at night with twinkling lights and the sound of music drifts across the bay. Once you see it all, you can choose what to return on your next trip to the French West Indies.
Now that you know so much about St. Barts/St. Barths, come and visit with Epic!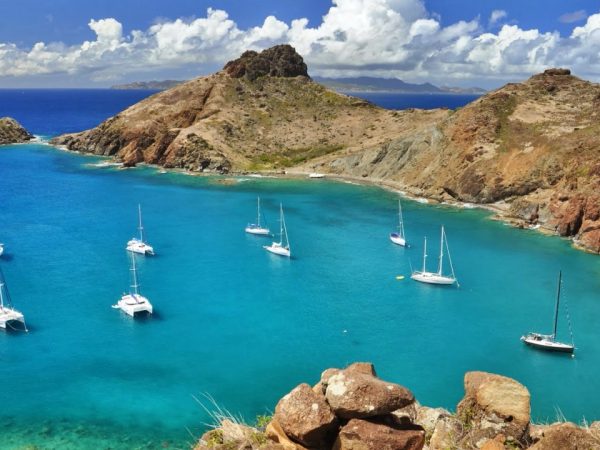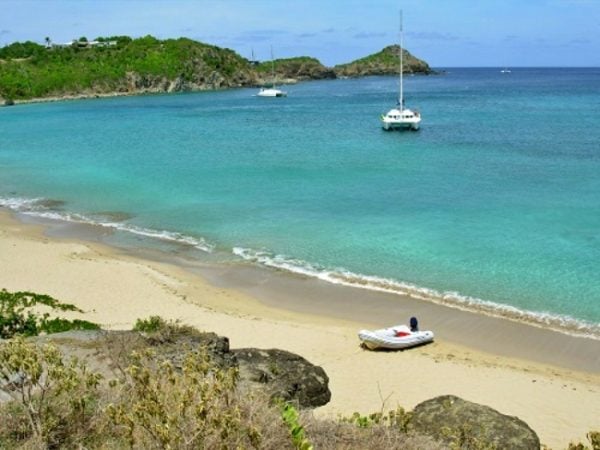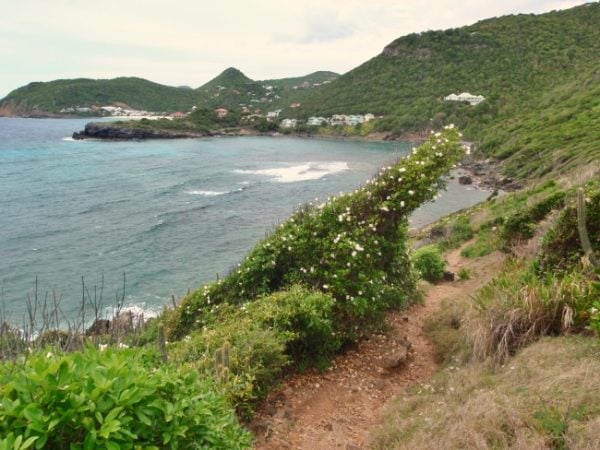 To learn more please contact the friendly & knowledgeable team at Epic Yacht Charters to get onboard a luxury Sailing or Power charter catamaran. Your Private Water Taxi or Tours can be arranged.
Contact Us NOW for availability and a personalized quote!  While our service is priceless, it is always complimentary.
Email us: [email protected] Call us: (954) 543 1270 or LiveChat with us on our website and ask as many questions as you want. Thank you and wishing you Epic Adventures from Team Epic!