Spend Christmas and the holiday season in the Exuma Cays, the Bahamas, aboard the luxurious sailing catamaran MAHASATTVA!
10% OFF CHRISTMAS RATE + BAHAMAS TAX INCLUDED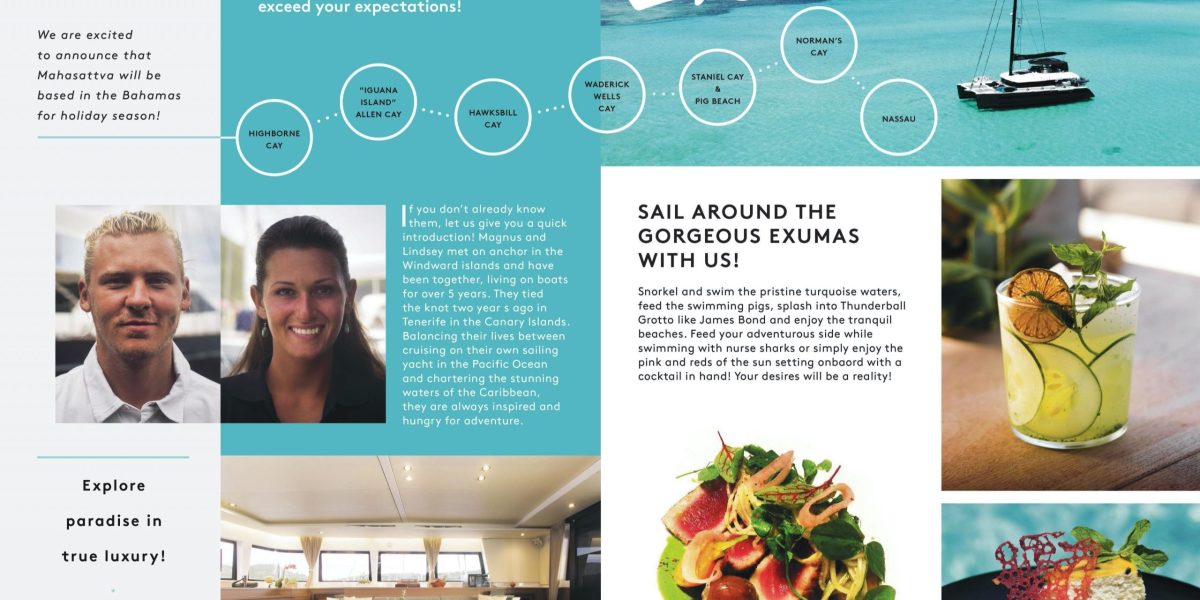 Meet your crew!
Your crew Magnus and Lindsey are excited to spend their holiday weeks with you this year in the Exuma Cays! MAHASATTVA accommodates 8 guests comfortably in 4 queen luxurious cabins with en-suite bathrooms. This year's Christmas week is December 19 – 26 and they offer a 10% discount including the Bahamas taxes!
Captain Magnus hails from the frigid fjords of Norway with several captains in his bloodline. He spent his entire childhood regatta racing, teaching sailing, and working for the King in the Norwegian Navy before he felt himself being drawn to far more tropical latitudes. Now, thawed out, and after several years of cruising on his private sailboat, multiple ocean crossings, and chartering the most stunning waters and island groups in the world, he can guarantee a fantastic experience with well thought out itineraries and adventures.
Chef Lindsey hails from New England and a long line of chefs. Following in her father's footprints, she found herself in the restaurant industry at a very young age. Always mesmerized with the tasty creations flowing out of the New England kitchens she worked in, she decided to peruse her passion for the culinary arts. She immersed herself in culinary courses and the bustling food scene. In an effort to keep her passion for travel stoked as well, she set off in the yachting industry roughly eight years ago.
From the Eastern Seaboard of the US, France to Spain, Italy to Turkey, Croatia, and many other stops in between, she has honed her skills in several different styles of cuisine. On crossing the Atlantic she let her creative side flow with inspirations from the Caribbean and South America. She takes much pride in tantalizing your taste-buds, but also in constructing creative cocktails, and cultivating a vacation for the memory books! Magnus and Lindsey met at anchor and have been together, living on boats, for over 5 years. They tied the knot last year in Tenerife, in the Canary Islands.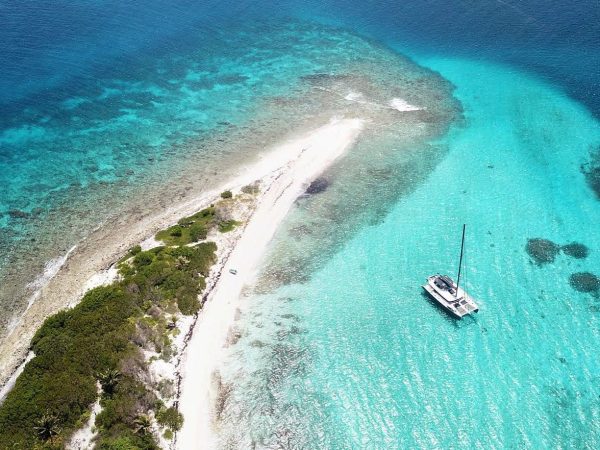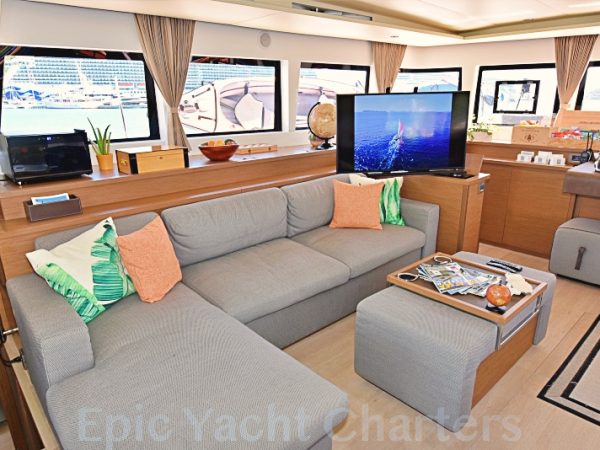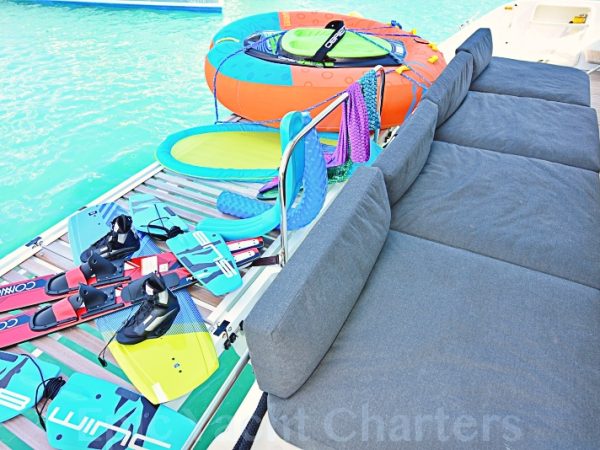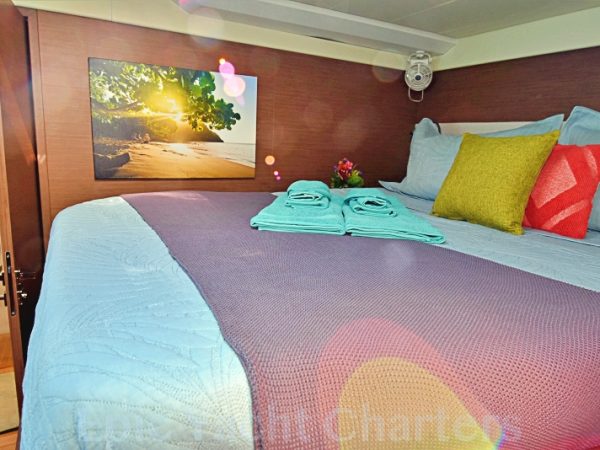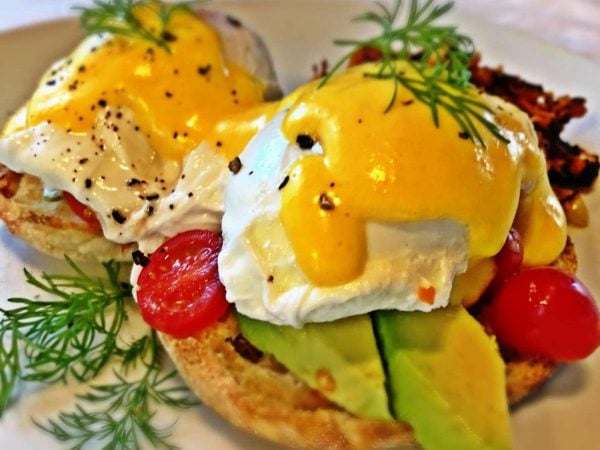 To learn more please contact the friendly & knowledgeable team at Epic Yacht Charters to get onboard a luxury Sailing or Power charter catamaran. Your Private Water Taxi or Tours can be arranged.
Contact Us NOW for availability and a personalized quote!  While our service is priceless, it is always complimentary.
Email us: [email protected] Call us: (954) 543 1270 or LiveChat with us on our website and ask as many questions as you want. Thank you and wishing you Epic Adventures from Team Epic!