Motor Yacht ANGELEYES was featured on NETFLIX recently to show you how fantastic an all-inclusive yacht vacation in the Caribbean can be as one of the world's most amazing vacation rentals.
Watch the exciting series on NETFLIX to see ANGELEYES!
"The World's most AMAZING VACATION RENTALS"
To get a glimpse of how wonderful Motor Yacht Angeleyes is on charter, watch the NETFLIX series, Season 1 – Episode 3. "Boats 'N Floats"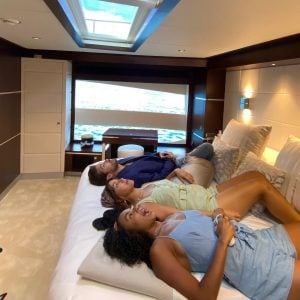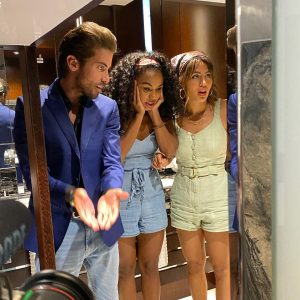 The itinerary takes you island-hopping and visiting secluded beaches in St. Martin/St. Barts and the British Virgin Islands that will take your breath away. Have a picnic, sunbathe or just spend some time under shade on the beach. Watersport activities are fun when you can compete with some of your fellow charter guests. For pricing, availability, crew profiles, sample menu, reviews, and photos are just a click away!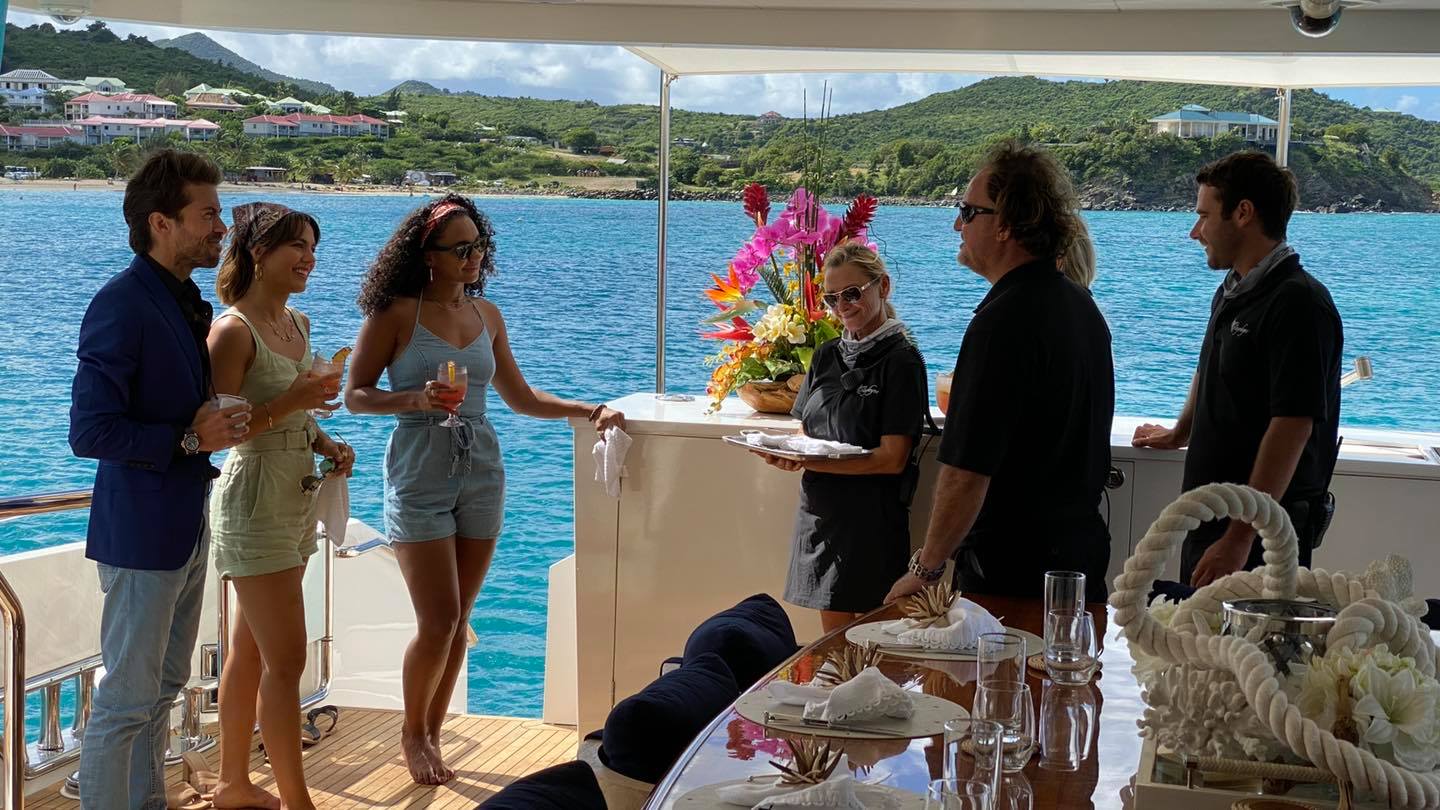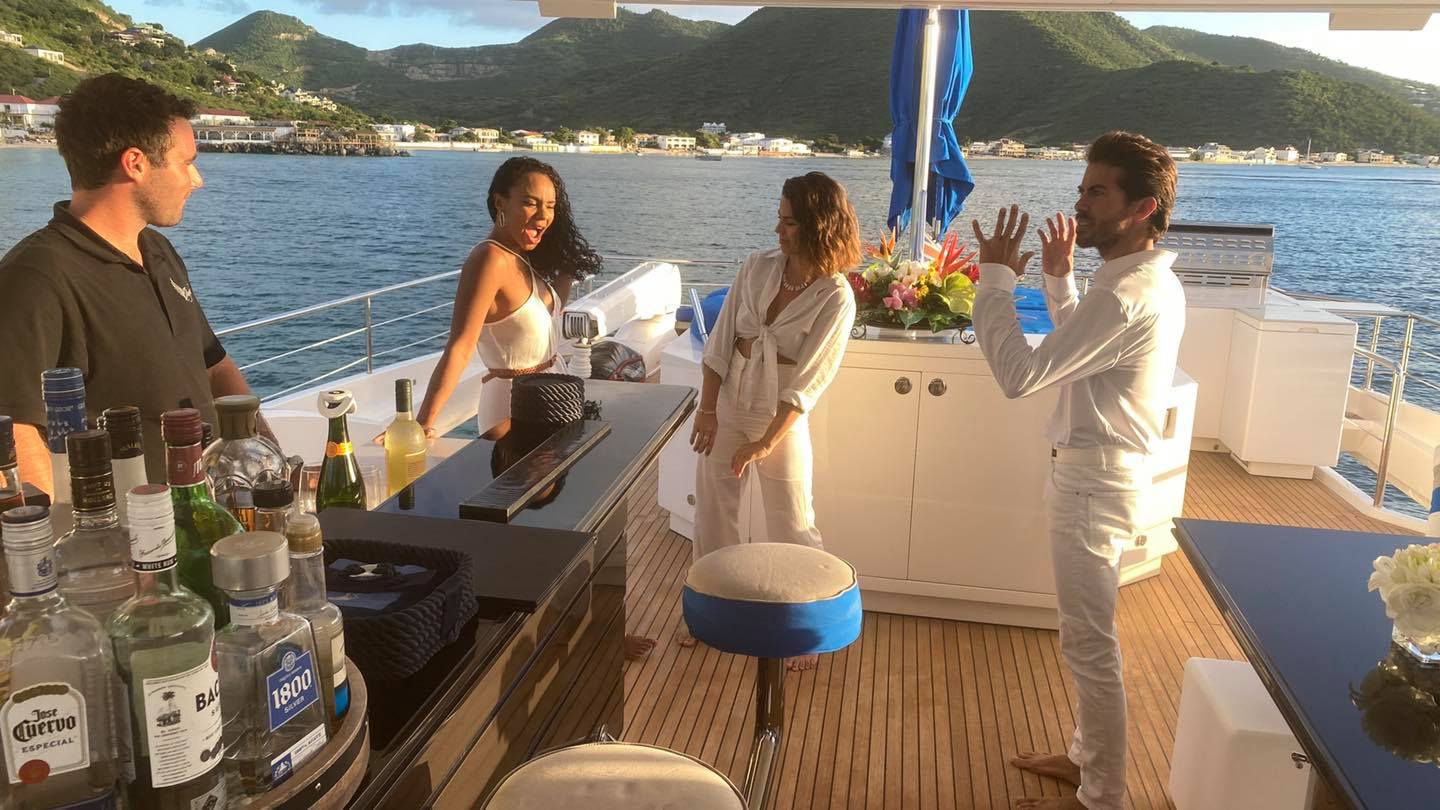 Cue Netflix's new series, "The World's Most Amazing Vacation Rentals" hosted by content creators Megan Batoon and Jo Franco and Bravo star Luis D. Ortiz. Through the eyes of the three hosts, viewers get to experience an array of amazing rental properties for every budget and every travel style. It's safe to say the world is back to traveling again, and with that in mind, it's perfect timing for a new travel show on Netflix about some of the most unique rent-able properties in the world.
Epic Yacht Charters is proud to represent ANGELEYES for a charter aboard this beautiful 85 ft Horizon Motor Yacht in the Virgin Islands.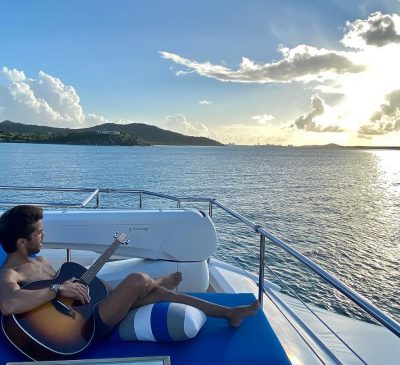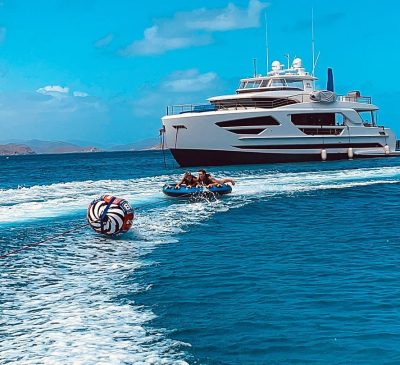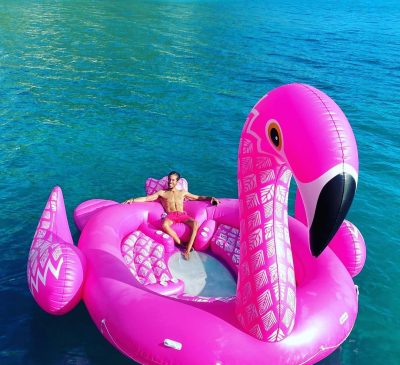 Jenn is your private chef and will wow you with exquisite cuisine served to you on the upper deck or in the salon depending on your choice. It is great to have all meals alfresco. Jenny will assist and serve the meals and cocktails. Jenn takes pride in creating delicious meals in a small galley.
This is what the production team said about Angeleyes...
"The Most Amazing Vacation Rentals" is NOW STREAMING on NETFLIX!!! In the episode "Boats 'N Floats" Jo, Megan & Ortiz highlight a Yacht stay in Sint Maarten | Saint Martin on the gorgeous Yacht Angeleyes. In the end, all 3 voted this as the best experience
This episode gives a great impression of our yachting industry and puts our island on the map.
Being part of getting this production done we got some behind the scenes for ya'll
We Are SXM and its partners helped to fix their stay, transportation, breakfast, lunch, dinner, PCR tests, fast Airport arrival, entertainment, and more…
Thank you for the mention
Critical Content
&
Netflix
We look forward to helping you from the minute you decide to go on a charter yacht vacation with Epic Yacht Charters until you arrive onboard the yacht which you chose for an unforgettable vacation.
Call us: (954) 543-1270
Email: [email protected]