Sea Boss - Power Catamaran
Power on the water
60 ft power catamaran
Accommodates up to 6
1 King, 1 queen & twin beds ensuite cabins
Twin beds can convert to king
Popular! Viewed 202 times in the last 30 days
From $33,000/week
Make an Inquiry
Are You Ready to Start Your Journey?
I am happy to assist you in your search. Please call or email me.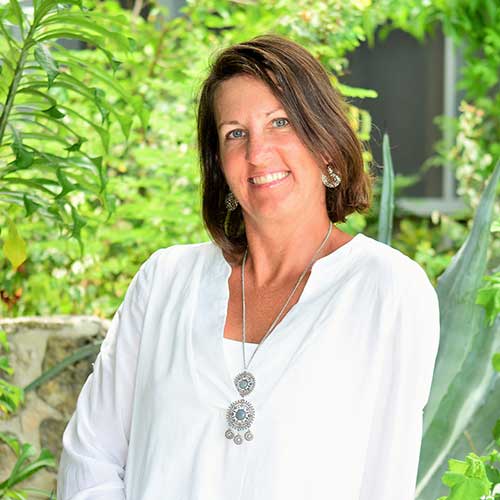 Michelle Heyns
+1 (954) 543-1270
[email protected]
Download PDF
Please click to

. This might take up to 20 seconds.
SEA BOSS is an elegant 60 ft Horizon power catamaran.
SEA BOSS is a stable & spacious yacht that can go up to 20 knots or a slower-paced 10 knots.  6 Guests are accommodated in luxury. The master stateroom has a king bed and another king bed can be made with twin beds. The VIP stateroom has a queen bed. The flybridge is perfect for enjoying the ride or sunbathing.  There is a grill, wet bar, and seating for all guests.  The cockpit also has a seating area for all guests along with comfortable lounging.  The interior of the yacht is luxurious with an all-wood design. The cabins aboard SEA BOSS are spacious with natural light. With all the modern comforts, such as ensuite bathrooms, air conditioning adjustable in each suite and surround sound with smart TV and a huge media library of music and more.
In the cabins, robes await and toiletries include, shampoo, conditioner, body wash, body lotion, and a selection of other bathroom amenities.
*For Rates, see PRICING Tab below – Holiday weeks may differ, please enquire!
The specifics
Pricing
Availability
Crew
Cuisine
Amenities
Reviews
Videos
| Season | 2 Pax | 3 Pax | 4 Pax | 5 Pax | 6 Pax |
| --- | --- | --- | --- | --- | --- |
| Summer 2021 | $33,000 | $33,500 | $34,000 | $34,500 | $35,000 |
| Winter 2021 to 2022 | $33,000 | $33,500 | $34,000 | $34,500 | $35,000 |
| Winter 2021 to 2022 | $33,000 | $33,500 | $34,000 | $34,500 | $35,000 |
| Summer 2022 | $33,000 | $33,500 | $34,000 | $34,500 | $35,000 |
Holiday offers
Please note that Holiday rates are subject to change.
Christmas week: $38,500
New Year week: $40,250
PRICE INCLUDES:
Use of the yacht with our Professional Captain and Chef and additional crew
All Onboard Meals – Breakfast, Lunch, Appetizer, Dinner, and Dessert
Snacks – Fresh Fruit, Popcorn, Granola Bars, Chips, Chocolates and more
Beverages – Water, Juices, Sodas, Coffee, Beer, Wine, and a Fully Stocked Bar
Water Sport activities
Broadband Wireless Internet Access
Air Conditioning
Cruising taxes and permits, BVI licenses, and port fees
Fuel for the yacht and dinghy
PRICE DOES NOT INCLUDE:
Shore activities such as dining, shopping, or special off yacht excursions
Premium Beverages/Wines not normally stocked and excessive alcohol consumption
Airport Transfers
BVI individual fishing permits
Crew gratuity; 15-20% of the charter cost
Availability
Highlighted dates are booked, on hold, or unavailable. We may be able to challenge the dates on hold. Please contact us for details. All other dates not highlighted are available. You can use the arrow icons to navigate through the months.
Dates Color Key
If no color is noted on calendar or in the detailed list below, the dates are available for your charter
Booked (Booked by another client group already)
Hold (Held by another client group, not yet booked, and can be challenged)
Unavailable (Blocked out by the Owner and unavailable to challenge)
Transit
CAPTAIN STU AND CHEF/MATE HANNAH
Stu met Hannah in 2013 when he was working on a mega yacht during his second season aboard. They decided to do a charter season in Turkey and afterward moved to the British Virgin Islands to work on luxury charter catamarans.
Growing up near the ocean in Scotland, Stu has loved being on and around the water since a very young age. After completing a year of training in 2011, which included a Trans Atlantic crossing, he left the UK to work on a mega yacht.
Hannah has worked in the hospitality industry throughout her career and has also studied at the prestigious Ashburton School of Cookery in the UK, where she learned from very talented chefs. Hannah loves creating amazing-looking, fun, and healthy meals. Hannah will make you laugh with funny stories and loves to interact with the guests. Stu loves to free-dive, Scuba dive, game fishing, and all types of water sports. He also enjoys sharing his local knowledge of marine life.
Stu and Hannah will make sure your charter is based around you. They will take you to explore all their favorite locations in the Bahamas and the British Virgin Islands at a pace that you find relaxing but also stimulating.
This crew will have you never wanting to leave Sea Boss!
BREAKFAST
Each morning you will be served Coffee, selection of teas, fruit juices, fresh fruit, toast and selection of preserves, cereal and your choice of juice
Eggs Florentine – Toasted English muffin topped with wilted spinach and a soft poached egg, finished with freshly made hollandaise sauce

Smoked Salmon – Served with toasted bagels, cream cheese, capers and red onion

Grand Marnier French toast – Served with crispy bacon and maple syrup

Classic eggs and bacon – Fluffy scrambled eggs served with crispy bacon and thyme roasted cherry tomatoes

Oeufs en Cocotte – Eggs baked in a pot topped with grated cheese and finished under the grill served with freshly baked bread

Freshly Baked Croissants and Banana Bread – With ham and cheese platter

Pancakes – With fresh berries and maple syrup finished with a dusting of powdered sugar
LUNCH
Mahi Mahi – Served on a soft taco with a mango, pineapple and avocado salsa topped with a ginger and lime sour cream

Salmon Nicoise – Flaked salmon served with salad leaves, crisp green beans, cherry tomatoes, black olives, topped with freshly grated parmesan and French dressing

Curried chicken kebabs – Succulent chicken marinated in curry and grilled on the BBQ served with roasted vegetable cous cous and a yoghurt mint dressing

Caribbean Shrimp Salad – Mango, Pineapple and Lychee salad served in a taco bowl, dressed with Honey Chilli shrimp, coated in a creamy lime dressing

Asian Style Beef Salad – Seared fillet of beef with red cabbage, carrot, snow peas and Asian noodles smothered in a toasted sesame and soy dressing

Cheeseburger in Paradise – Homemade beef burger oozing with mozzarella, served with lettuce, onion, crispy bacon, dill chips and relish

Classic Caesar Salad – Succulent chicken with romaine lettuce, hard boiled egg, cherry tomatoes, Avocado, Bacon finished with a creamy Caesar dressing and parmesan shavings
APPETIZERS
Baked Brie – Wheel of brie baked with garlic and rosemary served with a selection of crackers

Asparagus Cigars – Fresh asparagus wrapped in puff pastry topped with parmesan, baked in the oven

Mini Tarts – Caramelized red onions in a filo pastry shell topped with melted brie

Lobster Bisque – Shot of lobster bisque served with a spoon of asparagus puree, topped with lobster Avocado Mouse with Salmon – Creamy avocado mouse with smoked salmon and fresh dill

Pear, Blue Cheese and Prosciutto – Slices of pear with creamy blue cheese, wrapped in Prosciutto Ham

Bruschetta – Topped with juicy ripe tomatoes, Garlic, mozzarella and basil with a balsamic reduction
DINNER
Chicken wrapped in bacon – Filled with a garlic cheese, served with buttery mash potato, creamy leeks and tender green beans

Pork tenderloin stuffed with spinach, roasted red peppers and goats cheese served with roasted parmesan baby potatoes, ribbons of carrot and zucchini and an Italian tomato sauce

Seared Tuna steak – Served with a timbale of coconut rice, roasted broccoli with toasted sesame seeds, drizzled with an Asian style sticky sauce

Lobster Tail – Served on a bed of saffron infused lemon and pea risotto, finished with freshly grated parmesan and garlic butter

Filet Mignon – Served with potato dauphinoise, sautéed garlic asparagus and a pea puree, completed with a smooth peppercorn sauce

Leg of lamb – Studded with Rosemary and garlic and slow roasted, served over a bed of spinach accompanied with a sweet potato cake, braised red cabbage and a red wine jus

Fillet of Cod – Topped with a soft poached egg, served with crushed new potatoes, Wilted Spinach, Chorizo, finished with a chive butter sauce
DESSERTS
Crème brûlée – Served with a peanut brittle

Bread and Butter Pudding – Topped with a Grand Marnier glaze, served with an orange and cranberry suzette

Lemon Posset – Crowned with a berry coulis and served with a shortbread cookie

White Chocolate Cheesecake – Served with chocolate sauce and fresh strawberries

Chocolate brownie – Served warm with vanilla ice cream

Salted Caramel Pot – Topped with chocolate ganache and served with a vanilla Tuile

Classic English Apple Pie – Served hot with cool fresh cream
AMENITIES
Air conditioning and fans
Swim platforms and heated deck showers
Watermaker and generator
TV in the salon, master stateroom & VIP
Internet WiFi throughout the boat
Stereo in the salon, flybridge, and aft deck
Fly Bridge bar and refrigerator
Aft deck bar and refrigerator with Scotsman Icemaker
Dining on the aft deck and on the flybridge
Fire Sticks, Music & Movies

Karaoke machine

iDevice hookups

Icemaker
Barbeque
WATER FUN
15′ tender with a 70 hp outboard
Wakeboard, kneeboard & tube
Adult & child waterskis
Large, 6 people, Seadoo floating island
Snorkel gear
2 Stand up paddleboards
GoPro camera
Fishing Gear
Complimentary sunscreen & bug spray
SPECIFICATIONS
Builder:  Horizon 2016
LOA:  60′
Beam: 24′
Draft: 5′
Engines: 2 x Cummins QSM11 705hp
Flag: BVI
Epic Yacht Charters
Average rating:
15 reviews
May 31, 2021
Unforgettable!
Thank you for an unforgettable last 10 days in the Exumas. We woke up every day to such and adventure. Many adventures, we liked were the Sea Aquarium, the mangroves, snorkeling and the best times we had were the times we spent all day together on the beach at Shroud Cay. You are an amazing Chef – every meal was created with such Passion. We will be back in January 2022 in the BVI for another Great Adventure
Apr 25, 2021
Absolutely Wonderful
I've never taken a trip like this, so didn't know what to expect, but it was absolutely wonderful! The boat was fantastic, Antigua is an amazing place to spend a vacation ... but I must say that the crew were hands-down what made the week truly special. Their knowledge and expertise were matched by their gracious hospitality, fun sense of humor, and kind hearts. And they are sensational cooks, as well! I enjoyed every bit of this trip, and they were a big part of it all. Thanks for asking, and thanks for putting it all together.
Apr 25, 2021
Very Special
This was our first charter and we didn't really know what to expect. We can say it exceeded our expectations. The boat was amazing and the crew was exceptional in every respect. They were so kind to our kids and made them feel very special - teaching them knots, pulling them on the tube, answering a million questions about the meals and how they were prepared, etc.
We've already booked a trip to the Virgin Islands for next year on the same boat with the same crew.
Mar 18, 2020
The Best
You both are the best! We have absolutely loved our week with you and will remember this trip for the rest of our lives. Sea Boss is a beautiful vessel but the two of you made this such a wonderful vacation. You are such a wonderful captain and we felt so confident in your ability to motor us safely between the islands and chef, the food!! Beautiful, delicious, food all day and every day! Thank you both for all of your hospitality and graciousness.
Mar 5, 2020
Dream Week
What a dream of a week! I thank you for blessing and inspiring us with your servant hearts. What a wonderful memory y'all created for our family! You both executed every detail flawlessly. Your food was the best and the presentation was amazing. Too pretty to eat, but we forced ourselves. Sea Boss is beautiful and obviously maintained to perfection. You anticipated our every desire. The boys really enjoyed both of y'all! Thank you for the dream vacation, many blessings to you both!
Jan 27, 2020
Spectacular Charter
Thank you for a spectacular charter. We had never before chartered a yacht and didn't know what to expect and you have raised the bar to such a height that we cannot imagine a year without a charter! Your kindness, thoughtfulness and attention to detail was something we have not prior experienced even in the most luxurious of holidays! We even marvelled at the way you care for Sea Boss as if it were your own property. As business owners, we have a keen eye for how staff treats owners property. We wish you both continued success in your career and thanks again for making our trip the best ever.
Nov 25, 2019
Beyond Our Expectations
WOW the crew knocked it out of the park. Your attention to detail, professionalism, culinary abilities, cocktail making, boat handling, local knowledge and your love and happiness towards each other made this such a wonderful experience!! Sea Boss was beyond our expectations, immaculately clean all the time and perfectly set out to ensure our happiness and comfort was met at every opportunity. The BVI gave us such a great time a mix of beautiful beaches, amazing snorkelling & fun beach bars- WE WILL BE BACK!!
Aug 3, 2019
While it was our first, it most definitely will not be our last.

 Sea Boss was beautiful and immaculately prepared for our journey. Fabulous captain with detailed knowledge of the BVIs, the locals, the best beaches, snorkeling hideaways and calm evening bays for restful evenings. The chef did delight, not only with her wonderful attitude, but also with her exquisite meals. Breakfast, afternoon canapés, lunches and dinners were prepared with world-class technique, beautiful presentation and wonderful tastes for any palette.

When we plan our next adventure, we will ensure this yacht and crew are available to make it truly special.

Our journey through the BVIs was simply put amazing. Thank you again for making this happen for our family.
Jun 22, 2019
Thank you both for this amazing vacation. Your professionalism, humor, positive vibes, great cooking, planned events, you name it you did it all! This was by far the BEST VACATION WE'VE BEEN ON! Loved spending a week with you and look forward to another with you. May God continue to Bless you both and always know you have friends in Fort Worth, Texas Can't thank you enough, We had a blast! Chef, please send Recipes. Nathan, well done Captain! Beautiful trip and so happy to make new friends of you both. Blessings and Cheers!
Dec 25, 2019
What an incredible experience you both gave us! From the wealth of knowledge, to the incredible and endless food and drinks, to the great times together we had...Thank you so very much for the memories of our Sea Boss experience with you, we will take with us for always.
Epic Yacht Charters provides the most updated information on yachts available but cannot guarantee any details are 100% correct until we verify with the specific yacht.
Similar Yachts