Easir II - Catamaran
Take it easy!
46 ft sailing catamaran
Accommodates up to 6
3 Queen ensuite cabins
Various destinations
From $15,000/week
Make an Inquiry
Are You Ready to Start Your Journey?
I am happy to assist you in your search. Please call or email me.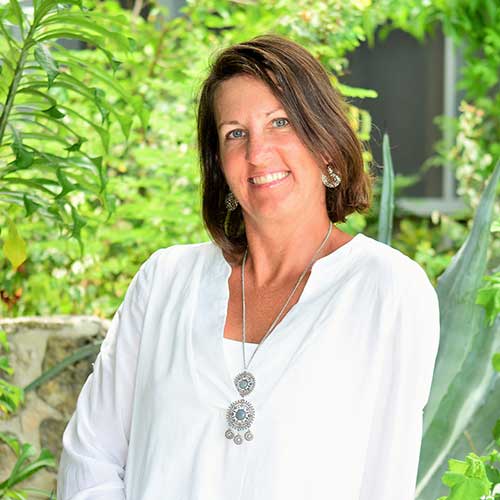 Michelle Heyns
+1 (954) 543-1270
[email protected]
Download PDF
Please click to

. This might take up to 20 seconds.
EASIR II is a 2020 Lagoon spectacular model of luxury and stylish design inside.
Aboard EASIR II, there are 3 queen staterooms for guests that all include ensuite bathrooms with walk-in showers. Beautiful natural lighting and great use of space make these suites extremely comfortable and elegant. This cruising catamaran is great for small groups or large families. All water-sport toys will be announced soon.
Your crew will take of your every need and you should take it EASIR with friends in the Caribbean.
*For Rates, see PRICING Tab below – Holiday weeks may differ, please enquire!
The specifics
Pricing
Availability
Crew
Cuisine
Amenities
Reviews
Videos
| Season | 2 Pax | 3 Pax | 4 Pax | 5 Pax | 6 Pax |
| --- | --- | --- | --- | --- | --- |
| Winter 2020 to 2021 | $15,000 | $15,750 | $16,500 | $17,250 | $18,000 |
| Summer 2021 | $15,000 | $15,750 | $16,500 | $17,250 | $18,000 |
| Winter 2021 to 2022 | $15,000 | $15,750 | $16,500 | $17,250 | $18,000 |
| Summer 2022 | $15,000 | $15,750 | $16,500 | $17,250 | $18,000 |
Holiday offers
Please note that Holiday rates are subject to change.
Christmas week: $20,000
New Year week: $23,500
PRICE INCLUDES:
Use of the yacht with our Professional Captain and Chef and additional crew
All Onboard Meals – Breakfast, Lunch, Appetizer, Dinner, and Dessert
Snacks – Fresh Fruit, Popcorn, Granola Bars, Chips, Chocolates and more
Beverages – Water, Juices, Sodas, Coffee, Beer, Wine, and a Fully Stocked Bar
Water Sport activities
Broadband Wireless Internet Access
Air Conditioning
Fuel for the yacht and dinghy
PRICE DOES NOT INCLUDE:
If the charter area includes the BVI; cruising permits, national parks fees, fishing permits, taxes, and port fees are not included.
Shore activities such as dining, shopping, or special off yacht excursions
Premium Beverages/Wines not normally stocked and excessive alcohol consumption
Airport Transfers
Crew gratuity; 15-20% of the charter cost
Availability
Highlighted dates are booked, on hold, or unavailable. We may be able to challenge the dates on hold. Please contact us for details. All other dates not highlighted are available. You can use the arrow icons to navigate through the months.
Dates Color Key
If no color is noted on calendar or in the detailed list below, the dates are available for your charter
Booked (Booked by another client group already)
Hold (Held by another client group, not yet booked, and can be challenged)
Unavailable (Blocked out by the Owner and unavailable to challenge)
Transit
CAPTAIN SY AND CHEF/MATE KARA
Originally from Atlanta, Ga, Sy was born in 1987 to a family rooted in hospitality and travel. His passion for the ocean began early during his summers on the shores of Amelia Island, Fl. After college, he spent nearly a decade in hospitality management. Before finding his passion as a Merchant Marine, he managed an event venue and Historic Bed and Breakfast in Amelia Island. In early 2017, Sy stumbled upon the beautiful islands of the Florida Keys. Although initially a three-month sabbatical from work sailing on a friend's Cheoy Lee, the journey quickly changed his life forever. The crystal clear waters and fruitful life offered in Key West captured his heart. Three of the past four years he has spent sailing catamarans for FURY Water Adventures.
Kara specialized in snorkeling, backcountry mangrove tours, and parasailing. Born in Perth, Western Australia in 1988 and raised in the harbor city of Darwin, Northern Territory. Kara is the oldest of eight adventurous children raised in the bush of the Outback. Her father inspired the love of the sea with regular sails along the coast of northern Australia and throughout neighboring Indonesia. After a career driving haul trucks in the mines of Australia, she set off to explore the world. Living
throughout Indonesia, Thailand, and Europe she eventually found her way to the US. After a two-year stay in New York City, she found her way to eclectic Key West, Fl in 2016, soon thereafter taking work as a crew member with FURY Water Adventures.
Sy and Kara's love for each other started with their mutual love for the ocean. They met while working with FURY and living on neighboring boats in the mooring field of Key West. They have spent the last 3 years together growing as a couple as well as individuals. Kara worked as chef and mate for a charter spearfishing company as well as working during the summers as ground support and chef for a TP52 Series Team in Europe. Sy has grown from mating on 65' catamarans to becoming a proficient captain of the vessels and eventually becoming fluent with all the catamarans in the FURY portfolio. Together these guys have driven across two countries and circumnavigated the continent of Australia in their faithful LandCruiser. They are a polished well-rounded duo who aren't afraid to roll their sleeves up in the name of adventure.
Watch the crew interview HERE!
BREAKFAST
Southern Eggs Benedict – Poached egg with pulled pork on English muffin topped with homemade hollandaise sauce
Cook to Order Omelettes – Your choice of locally sourced veggies, protein, and cheeses cooked to order in a 2 egg omelette
Smashed Avo on Toast – Smashed avocado on toasted bread of your choice, topped with feta cheese and balsamic glaze – accompanied with a poached egg on a bed of arugula
Texas French Toast – Conventional french toast with a southern twist of a cornflake casing, served with 100% maple syrup and fruit garnish
Shakshuka – Poached eggs in a bed of tomato, onion, and garlic; garnished with feta and cilantro
Sweet Crepes – Classic crepe topped w/ homemade fruit syrup and cream
LUNCH
Pasta Salad – Local source veggies on a bowtie pasta topped with feta and a homemade vinaigrette
Ozzy Burger – Classic hamburger w/ an Ozzy twist on a brioche bun with your choice of cheese and topping
Fish Sandwich – Catch of the day (grilled or blackened) on a brioche bun w/ homemade aioli
Chicken Salad Wrap – Homemade chicken salad in a spinach wrap
Fish Tacos – Grilled or blackened catch of the day served in a flour tortilla
Greek Salad – Traditional Greek salad w/ homemade dressing topped with your choice of avocado or catch of the day
Mediterranean Gyros – Roasted lamb & onion w/ lettuce served on a pita, topped with homemade tzatziki
Watermelon Caprese Salad – Watermelon tomato mozzarella arugula salad with homemade balsamic glaze
APPETIZERS
Ceviche of the Day
White Wine Garlic Mussels
Charcuterie Board
Buffalo Chicken Dip
Caprese Skewers
Spinach Artichoke Dip
DINNER
Green Curry – Vegetarian curry over long grain basmati rice – add chicken or shrimp
Steak Night – Filet mignon with baked potatoes sour cream
Thai Salmon – Salmon topped w/ ginger & cilantro paste served with pearled couscous
Kara's Paella – Traditional paella with fresh local seafood and a secret Australian twist!
Chicken Piccata – Crumbed chicken with a buttery lemon caper sauce served with mushroom parmesan risotto
Spaghetti bolognese- Made from scratch sauce available w/ ground mince or vegetarian
DESSERT
NY Style Cheesecake w/ Raspberry Compote
Apple Crumble w/ Ice Cream
Key Lime Pie / Lemon Meringue
AMENITIES
Air conditioning and fans
Swim platforms and showers
Heated deck showers
Water-maker and generator
Free WiFi
Salon stereo
iDevice hookup & USB Sockets
Cockpit and flybridge speakers
Barbecue
WATER FUN
12′ rigid inflatable boat w/20 hp engine
All water-sport toys to be announced
Floating mats
Snorkel gear
SPECIFICATIONS
Model:  Lagoon Catamaran
Year:  2020
LOA:  46′
Beam:  25′
Draft:  5′
Engines:  2 x 57 hp Diesel
Flag:  France
Epic Yacht Charters
Average rating:
11 reviews
Apr 21, 2021
Amazing Crew; Outstanding Trip
What an amazing family vacation! Even under the cloud of Covid the EASIR II crew were able to provide us with an amazing family experience! We cannot thank you enough for your care and hospitality, and the food! All absolutely amazing from start to finish! We cannot wait to undertake another trip with you guys!
Mar 21, 2021
The Vacation Was Amazing!

The vacation was amazing. The crew was perfect! The food was great and we lucked out on the weather. We did some amazing diving in St Croix and did lots of swimming. They made sure we didn't want for anything and that everything we asked for was handled. The yacht is clean and well taken care of. AC worked great and bed was comfy for sleeping. We used the float platform and did a bunch of boat dives. The equipment was great and the captain was an awesome dive master. Diving directly from the boat and not having to work with a local dive company was an awesome experience. Meals were great. The chef created a great experience that blended excellent tasting and looking meals with a healthy twist. Crew were great! The made the trip. They were very engaging and friendly but also gave us our space when we wanted to be by ourselves. They were very in tune with our needs and went above and beyond by focusing on the details. I can't say enough about them - they really made the trip special. It was perfect!! Just what we asked for smooth and tranquil vacation, although, could have stayed for another week!

Feb 21, 2021
Still Daydreaming About Trip
You know a vacation was good when you get back to regular life and find yourself daydreaming and longing to be back from whence you came. But, if you are lucky enough, you may take a vacation that causes you to question your purpose...your very existence...and whether what you have been doing your entire life was even 'living' at all. For there, on the Easir II, we learned to really live. We relaxed, we adventured, we enjoyed. The crew were the perfect guides on our journey to discovery and will be lifelong friends. They taught us to swim with the creatures of the sea, fed us food meant for kings and queens, and filled our cups to overflowing with the sweetest, painkilling concoctions. And everyday since we have been home, we have considered selling all and finding our way back. This was an experience we will never forget."
Feb 21, 2021
Wonderful Time!
The entire family had a wonderful time onboard. The crew were very communicative of what were to expect for the days events. And very willing to execute what our particular wants/needs were for each day. We found them very respectful of our space and family private time. Very attentive to our food preferences. Took the time in planning and preparing of meals. The chef is an excellent cook and the afternoon cocktails along with spread was always a delight."
Apr 10, 2021
Trip Is Going To Be Hard To Beat
This trip really is going to be tough to beat. Much love for the crew and the boat. A week to remember! This has been the trip of a lifetime. Thanks to everyone who made it possible! What a week! This vacation will forever be a dream come true! Thank you both for making this week one that we will all remember forever! We are grateful for the memories made! Until next time! Ruff seas and Gypseas. Thanks for one hell of a good time.Thank you for helping us have the best week of our lives. You're awesome!
Mar 18, 2020
Great Trip
So difficult to say how wonderful you both have been on our trip. You both provided such a high level of everything - and of course the food- I am sure i have NEVER eaten as well over such a long period of time. Strange time in the world and you two still made our trip grand.
Feb 5, 2020
Enjoyable Trip
Thank you for a fabulous tour of BVI and thoroughly enjoyable relaxing trip. Also chef, some of the best food ever. Thank you for all your prep and hard work.
Mar 7, 2021
Trip Of A Lifetime
What would the trip have been without you? Most surely, our marriage would have ended and someone would have gone missing. The boat would have likely capsized, and the tarpons would be enjoying our provisions now. Thank you for making this the trip of a lifetime. It's a special kind of luxury to feel safe while adventurous, to have every need anticipated before uttered by us, and to feel the warm, gracious, joyful care of an experienced crew. We have appreciated every detail of this charter, particularly The chef's food and the generous spirit of you both.
Dec 18, 2020
No words
Really, there are no words to describe how amazing this vacation was. One of our very best ones ever! You made us feel like friends, not just guests & crew. In that spirit we INSIST that you visit us in California so we can wine & dine you and take you fishing on our boat! There is a yellow fin Tuna or Dorado with your name on it!
Mar 15, 2021
Experienced Our Dream
Where do we begin! This was our dream two years ago & we actually experienced it. You both made it fabulous! Words can't describe the awesome experience we had! Keep up the good work and we also hope to see you again on board!
Walkthrough with crew
   360° VR Tour
Epic Yacht Charters provides the most updated information on yachts available but cannot guarantee any details are 100% correct until we verify with the specific yacht.
Similar Yachts