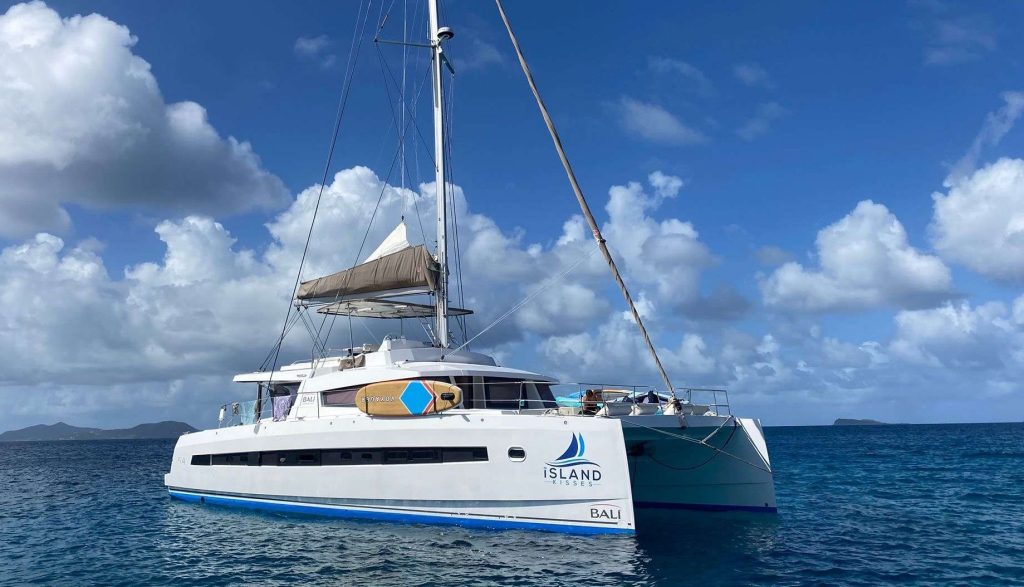 Are You Ready to Start Your Journey?
I am happy to assist you in your search. Please call or email me.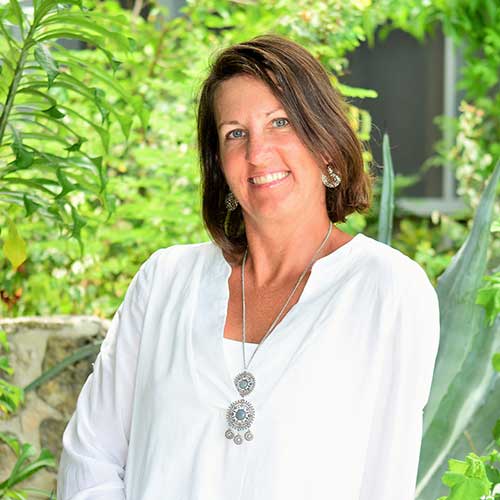 Michelle Heyns
+1 (954) 543-1270
[email protected]
Make an inquiry
By sending us an inquiry you consent to being contacted by Michelle for the above interests. To view our Privacy Policy please click here.
Print this page
Please click to
This might take up to 20 seconds.
Download PDF
Please click to
This might take up to 20 seconds.
starting at
$31,000/week
British Virgin Islands
54 ft sailing catamaran
Accommodates up to 8
4 Queen ensuite cabins
Ideal for a large group
ISLAND KISSES is a 54ft Bali spectacular model of luxury and stylish design inside.
Aboard ISLAND KISSES, there are 4 queen staterooms for guests that all include ensuite bathrooms with walk-in showers. All cabins have individually contract air-conditioning for the comfort of each cabin. Beautiful natural lighting and great use of space make these suites extremely comfortable and elegant. This cruising catamaran is great for small groups or large families.
The upper deck fly-bridge has lounging and seating with 360° views. There is also a forward cockpit and lounge and dining area. The main deck has a bright and airy main salon (fully air-conditioned) as the galley has direct access to the forward cockpit lounge area.
Your crew will take of your every need and you will enjoy ISLAND KISSES with friends in the Caribbean.
*For Rates, see PRICING Tab below – Holiday weeks may differ, please enquire!
Your Crew
CAPTAIN LILY & CHEF/MATE AMBER
Lily's (right in picture) passion for sailing began in Barcelona. From that first time she stepped on a yacht, her passion and dreams of sailing were ignited and she has been sailing ever since. She is a confident and experienced sailor, as well as a great charter host. Originally from Poland, Lily has lived in several different countries around the globe such as Singapore, Iceland, Italy, and Spain. She also speaks six languages fluently. After making the sail across the Atlantic Ocean and arriving in the Caribbean, she considers the Virgin Islands to be the most idyllic place for sailing vacations in the world. Since her time in the Virgin Islands, she has come to know the best beaches, bays, and secret local spots. She is looking forward to welcoming guests onboard Island Kisses for an entertaining and joyful stay!
Amber's passion for food and drink cultivates a bespoke experience for every guest she serves. Meticulous attention to the desires of each guest in addition to her own creativity makes sure her menu experience is one to remember. Originally from South Africa, her food and hospitality journey started over ten years ago and has spanned multiple countries. Having lived and worked in places such as Asia and Europe, she has an international range of dishes from which to draw which makes her menu dance with flavor! She has professionally trained in various cooking techniques as well as drink mixology, ensuring that there is something for everyone. She is greatly looking forward to welcoming guests aboard Island Kisses for a happy and memorable stay!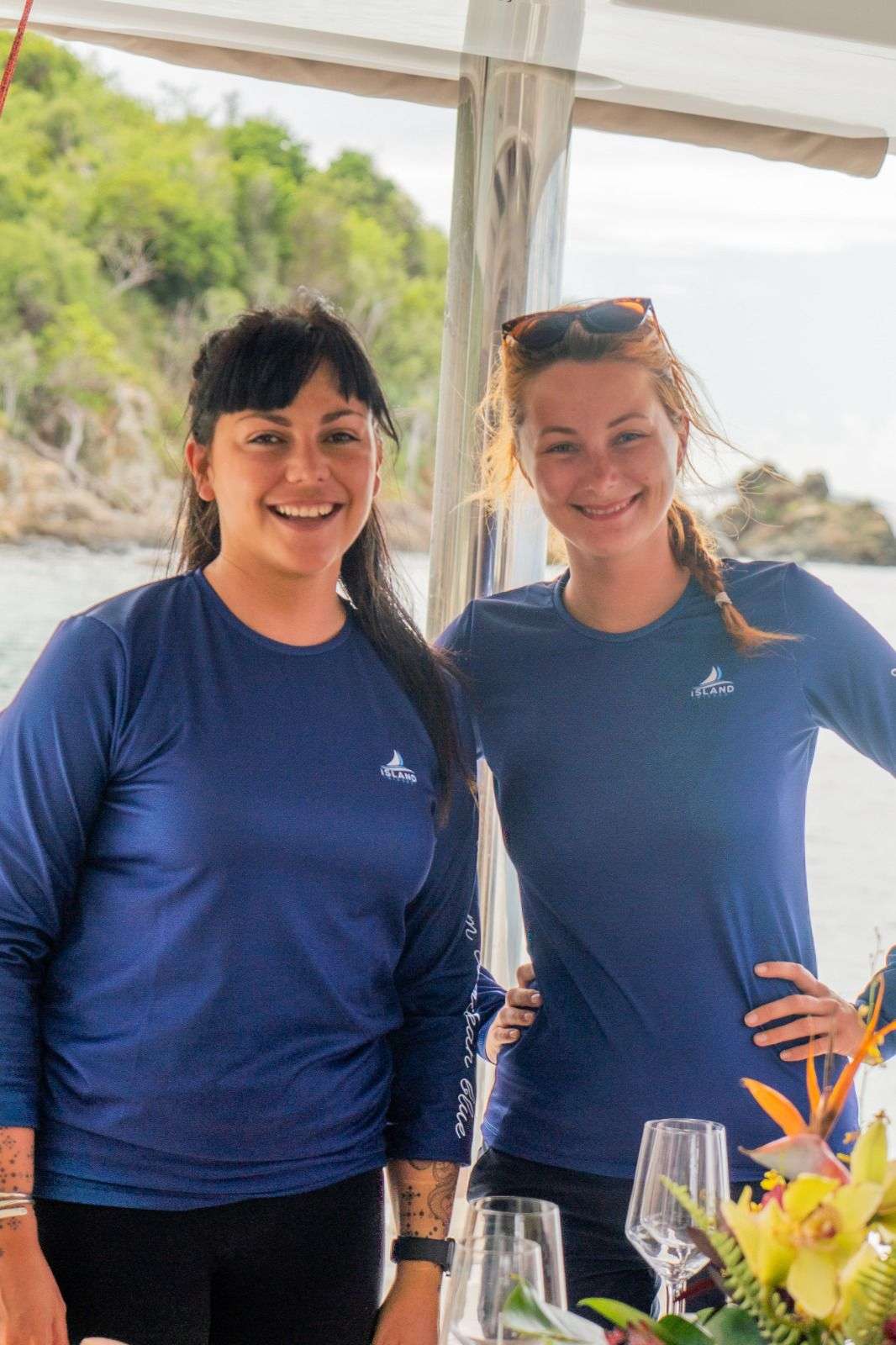 Cuisine
BREAKFAST

Buffet style

Plated freshly baked English muffin, buttered and topped with crispy bacon, poached egg, and hollandaise sauce for a delicious eggs Benedict
Shakshuka eggs with cumin, topped with crumbled feta and shredded coriander. Served with fresh toast straight from the skillet
Scrambled eggs with smoked salmon on crisp potato rosti
Pancakes served with maple syrup
Platter of beautiful local fruits
Chia puddings topped with mango and dragon fruit stars
Freshly baked pastries
Cheese and cold cuts

LUNCH

Locally sourced fresh fish ceviche. Citrus engulfed fish, mixed with creamy avocado, onion, cherry tomato, green chili, and coriander. Corn chips to accompany for scooping! Corn on the cob and slices of baked sweet potato
Grilled salmon with crispy skin served on a bed of couscous salad, mixed with fresh herbs, pomegranate, feta, cherry tomatoes, and a creamy dressing. Freshly baked focaccia bread
Mexican fiesta!  Pulled BBQ pork or bean tacos with crunchy or soft shells. Topped with pickled onion and coriander.   Cheesy quesadillas served warm!  Cheesy nachos, sour cream, and Guacamole
Tel Aviv-style chicken salad. Juicy chicken mixed with cucumber, cherry tomatoes, olives, and onion. Slathered in fresh hummus, and lemon juice while on top of crispy cos lettuce for added freshness and crunch. Finally, topped with a boiled egg and some paprika
Selection of sushi platter. Maki, inside-out rolls (California rolls), nigiri, and hand rolls. All made with a range of fresh fish and vegetables.  Accompanied by pickled ginger and wasabi
Vegan harvest bowls with quinoa, zucchini and carrot ribbons, roasted chickpeas, avocado, and tangy nut dressing
Veggie fritters, with broccoli, sweet potato, carrot, and chives. Beautifully Golden with a spoon of creme fraiche on top. Served on a bed of arugula

APPETIZERS

Fresh out of the oven, blueberry muffins made perfect to warm you after a late morning swim stop!
Mediterranean mezze platter with cheeses, garlic mushrooms, whipped feta dip, dipping bread, crackers, and cold cuts

DINNER

Honey & soy glazed chicken, dusted with sesame seeds and fresh spring onion.  Red cabbage slaw, with apple and mayo and leafy green salad with ginger vinaigrette
Lemon and garlic butter sea bass, delicate and seasoned.  Charred asparagus, topped with roasted almonds flakes and leafy salad, light and vibrant.  Polenta and parmesan fries
Crab/ lobster/ prawn boil with old bay seasoning. Accompanied with creamy dipping sauce.  Served with lightly dressed arugula salad and baby potato and green bean salad
Creamy Chilli and lemon prawn linguine, topped with two sautéed prawns.  Mixed leaf salad with olive oil and balsamic dressing,   freshly baked bread rolls
Scallops cooked in butter, on squash purée
Peppercorn crusted strip steak with garlic mash, lemon roasted asparagus, balsamic pearls, and red wine reduction

DESSERT

Fresh strawberry shortcake and cream trifles
Caramel cheesecake with a buttery crust
Deconstructed cinnamon apple crumble with a dollop of vanilla ice cream
Sweet and tangy lemon meringue squares